Winter Olympics 2018: Eve Muirhead's 'pistol shot' knocks out favourites Canada and fires GB into semi-finals
The British skip took out two Canadian stones in the penultimate end to swing the match in Britain's favour and secure qualification for the last four to guarantee a shot at a medal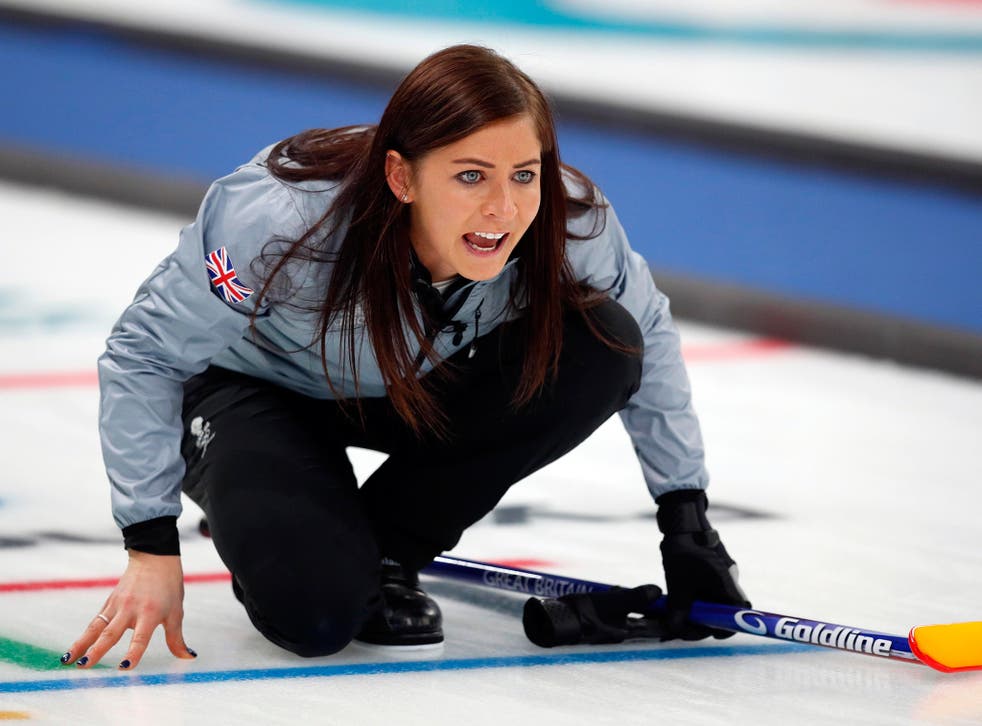 Eve Muirhead pulled the trigger on her "pistol shot" to eliminate hot favourites Canada and guarantee Great Britain's women a match for a curling medal in Pyeongchang.
Muirhead played a raised double take-out in the penultimate end – effectively a plant which took out two of her opponents' stones – to swing the match in her favour and ultimately seal a 6-5 win.
Not only does Great Britain's win seal a semi-final slot, it also dumps Canada out of the competition – the first time one of its men's or women's curling teams has failed to reach an Olympic podium.
What is curling? The Winter Olympics sport explained
Winter Olympics crashes and falls

Show all 18
"It came at a pretty critical time," said Muirhead. "I jumped up and I was just glad I landed with both my feet firmly on the ice and not flat on my face.
"Canada are not in the semi-finals for the first time ever but it is all about concentrating on what we can do. It showed we have the determination and patience to see it through."
The Canadians' demise was inspired by one of their own, the current GB women's coach Glenn Howard, whose reputation as a quadruple world champion for his nation has not spared him from criticism.
Within minutes of Muirhead's superb win, Howard's Wikipedia page had been altered to brand him a "traitor curler" – but Howard said there was no doubting where his loyalties lie.
"I'm not naive enough to think it's all roses," admitted Howard. "It's tough and it's too bad that it came to us knocking out Canada.
"I've had the Maple Leaf on my back and I'm proud to wear that, but I was hired two years ago and proud to put GB on my back, and I was 110 per cent here for Great Britain today."
Both sides went into the game knowing it was a pivotal fixture, with defeat likely leading Muirhead into a play-off situation at best, while a loss for Canada would guarantee their own piece of unwanted history.
Muirhead was chasing the game through many of the early ends but it swung her way in the sixth, when Homan made a mistake when attempting to blank the end, handing the initiative to Great Britain.
Muirhead capitalised superbly, her ninth-end shot restricting Homan to a one -point lead going into the last, before she packed the house on the final end and secured the two she needed for victory without having to use her final stone.
"The last four ends were the best four ends that we've played this week – and that goes to show me that we've got what it takes when it comes to the crunch time," added Howard.
"We put the pressure on, we got a few half-shots out of them when we needed it, Eve made that 'pistol' at nine, then we played the 10th perfectly. It was a fantastic win."
PA
Join our new commenting forum
Join thought-provoking conversations, follow other Independent readers and see their replies