Winter Olympics 2018: 16-year-old snowboarder suffers horrific crash as high winds continue to cause havoc
Commentators called it one of the worst accidents seen so far in Pyeongchang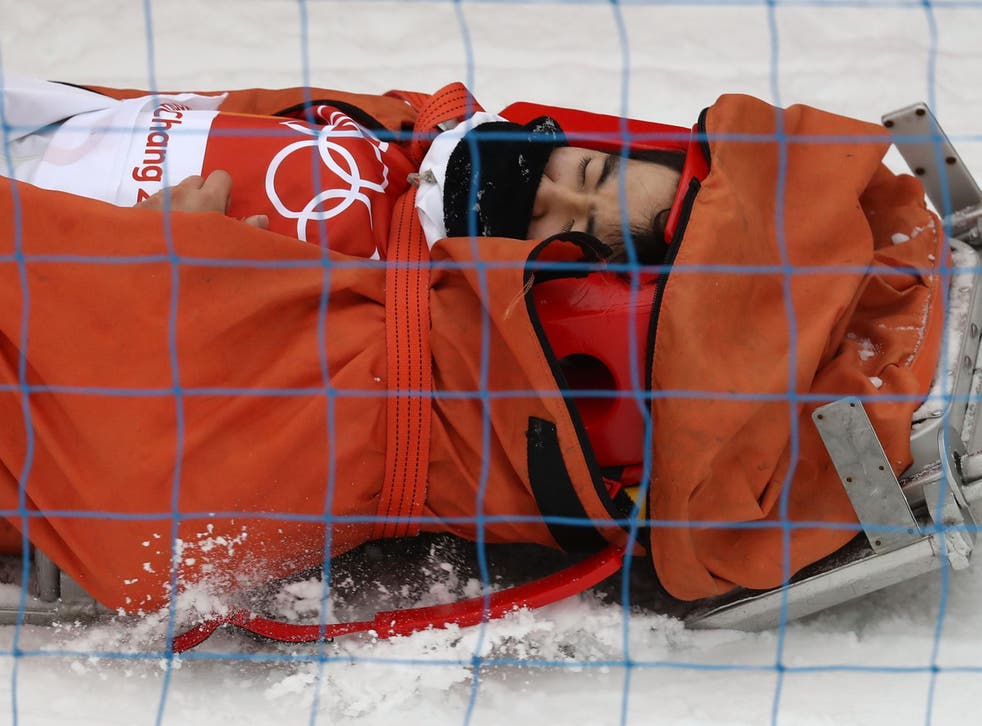 A 16-year-old Japanese snowboarder has suffered one of the most horrific crashes of the 2018 Winter Olympics so far in Pyeongchang after high winds disrupted the men's halfpipe competition.
Yuto Totsuka, who is considered a rising star in the sport, needed to be carried off the course on a stretcher following a misjudged landing which left him crumpled in a heap on the floor.
Commentators called it one of the worst accidents seen so far in South Korea and it comes in the midst of a wave of criticism about the dangerous and windy conditions that athletes are being made to compete in.
Winter Olympics 2018: 9 British medal hopefuls to watch

Show all 9
Totsuka appeared to injure his head and neck after bouncing off the lip of the frozen pipe and falling the 22 feet down the ramp to the flat surface when he lost control mid-flight.
The Japanese press officer reportedly suggested it was just minor hip damage and that Totsuka is set to have escaped serious injury.
US snowboarder Shaun White won the event for his third Winter Olympics gold medal to cement his place as the sport's greatest-ever – beating Totsuka's Japanese teammate Ayumu Hirano to the title.
Join our new commenting forum
Join thought-provoking conversations, follow other Independent readers and see their replies