The Independent's journalism is supported by our readers. When you purchase through links on our site, we may earn commission.
Winter Olympics 2018: Why are athletes being given a stuffed animal named Soohorang and not flowers or medals?
Athletes who finish in the top three receive a small stuffed tiger, and have to wait until the end of the day before they receive their medals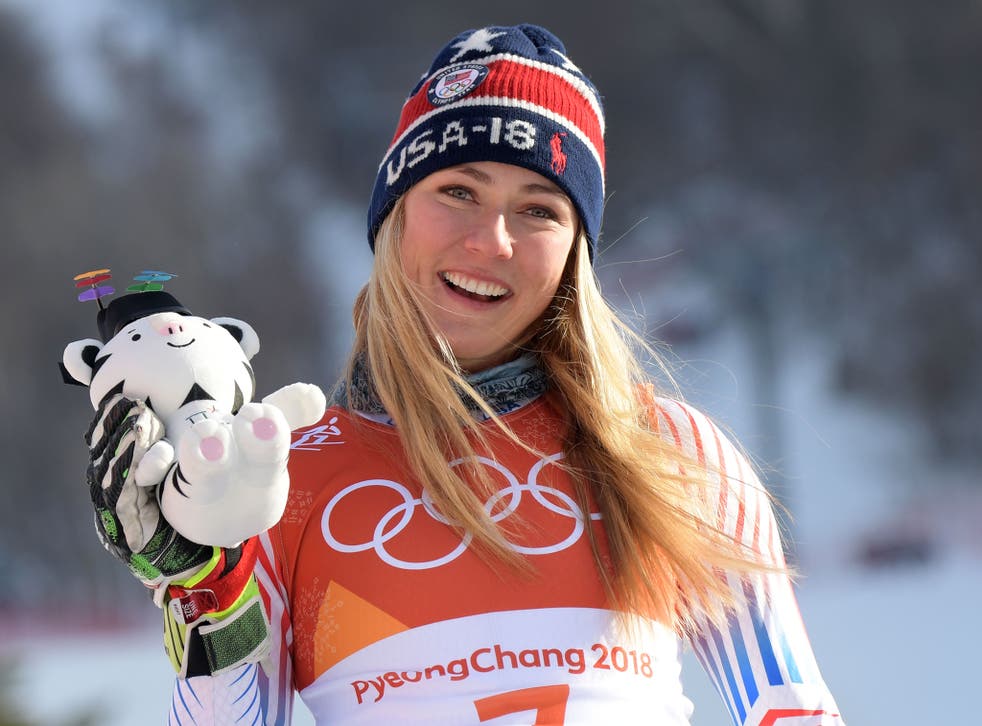 Eagle-eyed viewers watching the 2018 Winter Olympics have spotted that athletes are no longer being presented with flowers and medals after competing, but a little stuffed animal when they step onto the podium.
It's left many asking what happened to the normal Olympic podium protocol, and why are athletes being given a small toy instead?
There are many reasons behind the decision that, once explained, make sense for the changes.
Winter Olympics crashes and falls

Show all 18
Firstly, the small toy is named Soohorang, a white tiger that represents the 2018 Olympic Games in Pyeongchang. The tiger is an important figure in Korean culture, long considered to be their guardian animal, and a regular tiger was used as the mascot of the 1988 Seoul Summer Olympics.
The name is formed using to words, the first being "sooho", which means protection, and "ho-rang-i", the word for tiger. There is also a reference in the name to "Jeong-seon A-ri-rang", a folk song that originated in the Gangwon Province where the Pyeongchang Games are taking place.
There is still a trace of the flowers being included, with Soohorang having small paper flowers hanging from its hat – symbolising the paper flowers that were given to those who passed their national exams during Korea's Joseon Dynasty from 1392 to 1910 that was known as "Uhsahwa".
So why is this being given to athletes instead of flowers and medals?
At the 2016 Summer Olympic Games in Rio de Janeiro, the International Olympic Committee decided that giving athletes flowers on the podium was unsustainable, and decided to change the process to involve the awarding of a mascot or small trophy.
Successful athletes do still receive medals, just not at the initial ceremony after the event. Because the Winter Olympics involves far fewer categories than the Summer Olympics, the IOC is able to hold a ceremony at the end of each day to award all medals to athletes. This isn't possible at the Summer Olympics as the ceremony would take too long to compete.
There's also the chance for fans to receive their own Soohorang without having to compete for and win a gold medal, as the mascot is available to buy for £39.95 on Amazon.
Join our new commenting forum
Join thought-provoking conversations, follow other Independent readers and see their replies