Winter Olympics 2018: Canadian gold medallist figure skater rescues dog destined to be sold for meat in Pyeongchang
It is the second dog she has saved from South Korea and won a gold medal on Tuesday morning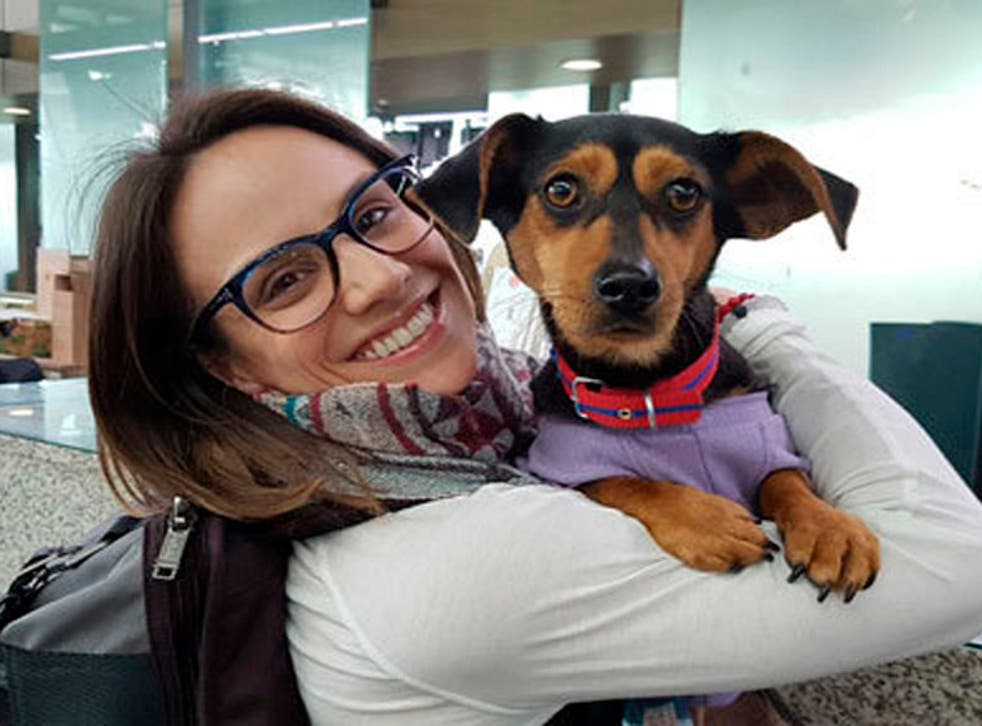 A Canadian figure skater has rescued a dog that was destined to be sold for meat while competing at the Winter Olympics in Pyeongchang.
Two-time world champion Meagan Duhamel, who won gold on Tuesday, decided to have the dog sent back to her native Canada to be rehomed – the second pooch she has saved from South Korea after adopting another one last year.
Duhamel is taking a stand against the country's dog meat industry and adopted miniature daschund Moo-tea through Free Korean Dogs when in South Korea last February and has implored others to do the same.
Winter Olympics 2018: 9 British medal hopefuls to watch

Show all 9
"I don't have the luxury of keeping another dog in my small condo. As much as I would love to," she told The Sun.
Duhamel, who is a vegan, has already taken a gold medal at the games in the team figure skating event alongside Eric Radford, who made history after becoming the first openly gay male Winter Olympics champion.
Ten out of 12 dog meat restaurants open near the Olympic village are still serving the dishes, with only two taking them off the menu altogether despite the requests of the South Korean government.
Pyeongchang County government official Lee Yong-bae revealed that signs advertising dog meat dishes were changed to more neutral ones to avoid giving "a bad impression to foreigners" while the games take place.
"We've faced a lot of complaints from restaurant operators that we are threatening their livelihood," he revealed.
Dog meat is regarded as "detestable" by the South Korean government but is still legal to buy in the country, with more than two million dogs eaten in there every year.
Join our new commenting forum
Join thought-provoking conversations, follow other Independent readers and see their replies