Winter Olympics 2018: Shaun White makes history with third gold medal but sexual misconduct claim tarnishes win
American has become the most successful snowboarder in Olympic history but return to prominence has attracted attention to a sexual misconduct lawsuit filed against him in 2016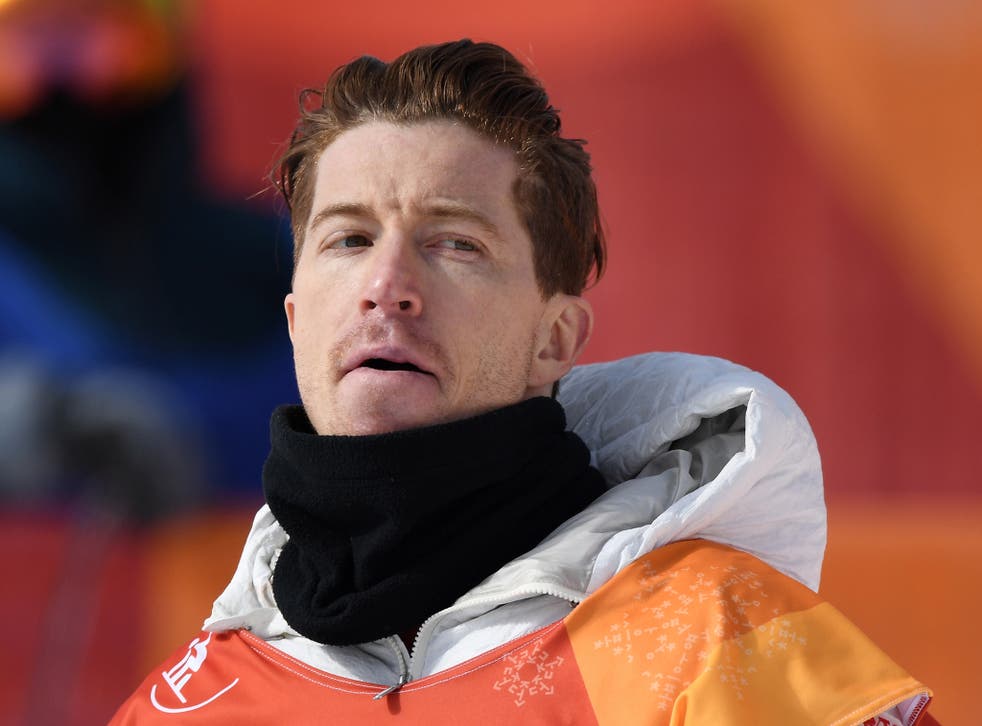 American snowboarder Shaun White cemented his status as the sport's greatest ever Olympian after winning his third Winter Olympics gold medal in the men's halfpipe, but his success has been overshadowed by the allegations of sexual misconduct that clouded his preparations leading up to the Pyeongchang Games.
The 31-year-old needed a storming performance in his third and final run to beat Japan's rising star Ayumu Hirano, and he fell to one knee when his score was announced – confirming that he had regained the gold medal that he lost at Sochi 2014 – before rising to punch the air in celebration.
But the victory has not gone without its controversy. In 2016, White was accused of sexual misconduct by the female former drummer in his rock band Bad Things, Lena Zawaideh, who claimed the extreme sports star had "repeatedly sexually harassed her and forced his authoritarian management style on her for over seven years."
Winter Olympics 2018: 9 British medal hopefuls to watch

Show all 9
His return to prominence in Pyeongchang has seen various US media outlets highlight the previous lawsuit and question why White has not been subjected to questions while competing at the Olympics, especially in the wake of the '#MeToo' campaign against sexual harassment, violence and abuse of power from men in high-ranking positions.
In a lawsuit that Ms Zawaideh filed in August 2016, White was accused of sending "sexually explicit and graphic images to Ms Zawaideh of engorged and erect penises, forced her to watch sexually disturbing videos, including videos sexualising human faecal matter, and made vulgar sexual remarks to her".
White and Ms Zawaideh have not responded to requests for comment, but the snowboarder's lawyer has previously claimed that the allegations made by Ms Zawaideh lacked merit, and an out-of-court settlement was reached between the two in May 2017.
In a statement issued through his lawyer at the time, White acknowledged he exchanged texts with Zawaideh but called the lawsuit "bogus".
There have not been any questions put to White about the allegations since his arrival in Pyeongchang, and instead the focus has been on his road to redemption on an Olympic level after his attempt in 2014 to double-up with the slopestyle snowboarding competition – only to leave Russia without a medal.
Needing a big score to overhaul 19-year-old Hirano, the reigning silver medallist in the halfpipe, White recorded a run of 97.75 to snatch gold and become the most successful Olympic snowboarder in history, having pulled off back-to-back 1440s for the first time ever seen.
"I have done when I really needed to, I have delivered when I needed to most," White said afterwards. "I am so proud of myself, and I never say that."
He later added: "I was so upset with my performance in Sochi and I had to wait so long for this Olympics. There have been so many ups and downs in the process."
White also confirmed that he currently plans to try and defend his title at the 2022 Winter Olympics in Beijing, but also fancies a shot at the skateboarding gold medal at the 2020 Toyko Summer Olympic Games.
Upon winning the gold medal, White embraced his fellow American Jarret "JJ" Thomas, who claimed the bronze medal back at the 2002 Salt Lake City Games, and has taken up coaching White following his retirement.
With Hirano second, White's long-time Australian rival Scotty James had to make do with a bronze medal, but having questioned the apparent favourable scoring that he believed White received before The Games, he was quick to pay tribute to his adversary.
"Myself and Shaun have definitely had a good rivalry and we've brought the best out of each other," said James. "That can be overwhelming for sure – you're looking at a guy who has achieved a lot of amazing things in his career, so credit to him."
Having taken the lead after the second runs with a score of 95.25 only to be overtaken, Hirano added: "Right after my second run I knew what Shaun was going to do next. Even though he had a lot of pressure on him, he was able to do it and it was very good. I think his tricks were so cool, and I think it was wonderful."
Register for free to continue reading
Registration is a free and easy way to support our truly independent journalism
By registering, you will also enjoy limited access to Premium articles, exclusive newsletters, commenting, and virtual events with our leading journalists
Already have an account? sign in