Winter Olympics 2018: American world champion wears dead brother's ski suit in Pyeongchang
Jonathon Lillis' 17-year-old brother passed away in October last year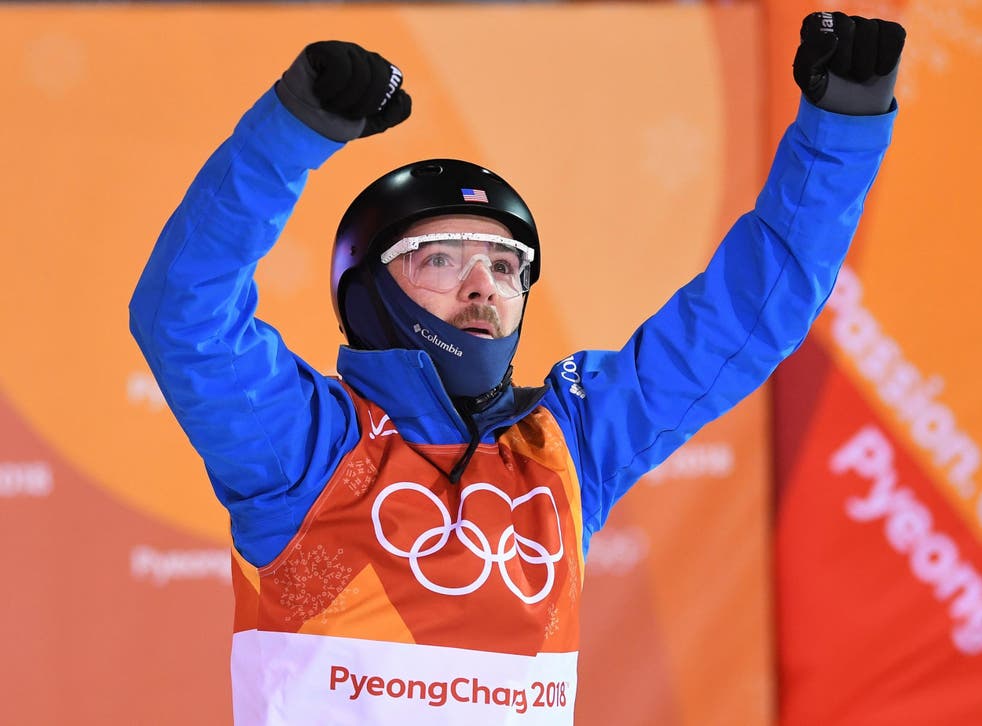 American world champion Jonathon Lillis competed in the freestyle skiing final on Sunday wearing the ski suit of his dead brother, who passed away in October.
Lillis' younger brother Mikey died last year in his sleep at the age of 17, prompting the Olympian to consider quitting the sport which the pair, along with the middle brother Chris, competed together in.
However, the 23-year-old, who won the Freestyle Ski World Championships last year, instead decided to push on with competing at Pyeongchang and honour his late brother.
2018 Winter Olympics – in pictures

Show all 29
He wore Mikey's old Team USA ski suit on Sunday and also carries around some of his brother's ashes in a pendant. He admitted skiing had got him through the dark months following the unexpected death.
"In the past few months I have learned how hard life is and you have to make the most of every day," Lillis said who finished eighth in the final. "Sometimes life really sucks but if when you are down there are always things you are passionate about to pull yourself out of your dark moments. Aerials is that for me."
Lillis is the only member of the brothers competing in Pyeongchang after Chris was ruled out with an anterior cruciate ligament injury, but the aerial skier said he expect his brother to join him in Beijing in 2022.
"He can compete with these guys out here," Lillis said of brother Chris. "Team Lillis will keep on going and in four years' time it will be a whole different story."
Join our new commenting forum
Join thought-provoking conversations, follow other Independent readers and see their replies