Winter Olympics: Not everyone in South Korea is happy about North Korea's involvement and 'diplomacy by sport'
Many hold high hopes for progress and reconciliation on the Korean peninsula during the Winter Olympics, not least South Korean President Moon Jae-in. Locals, however, have their doubts about rapprochement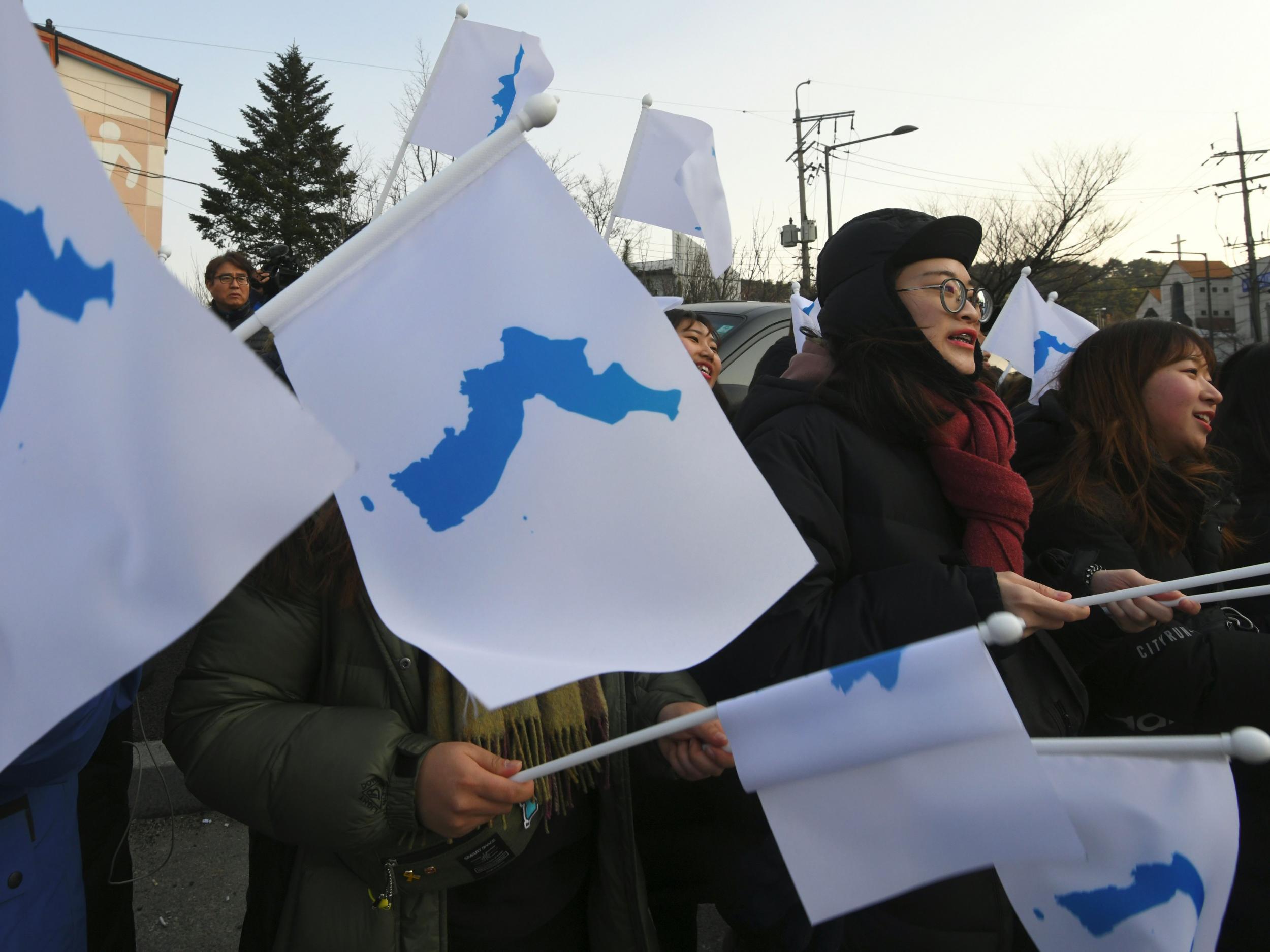 The glamour of North Korean leader Kim Jong-un's little sister showing up at the Winter Olympics opening on Friday night on the slopes of PyeongChang – 50 miles south of the North-South Korean line – is stealing the headlines, but not the hearts, of South Koreans, as they look with distinctly mixed emotions on a display mingling propaganda with sport.
While South Korea's President Moon Jae-in sees the games as providing the chance for inter-Korean dialogue and reconciliation, South Koreans have heard that kind of talk so often, they tend to be jaded about the likely outcome in terms of North-South rapprochement.
"I'm not optimistic," says Rania Shin, a young woman working here. "Nothing will happen. I'm not happy all the media is focused on Kim Yo-jong," she adds, speaking of the 28-year-old younger sister of North Korea's leader Kim Jong-un. "I think North Korea has political intentions all the time."
Such widespread scepticism among Koreans about the games is responsible for cutting approval ratings for Moon, who won a snap election last May on a wave of popularity engendered by the leftist-led "Candlelight Revolution", that resulted in the impeachment, ouster and jailing of the conservative Park Geun-hye in a massive corruption scandal. The dip has not been catastrophic – from about 73 per cent to 67 per cent, according to the Gallup polling organisation – but many of the young people at the forefront of the movement, in which thousands filled the streets of central Seoul nightly for months, show a marked lack of enthusiasm.
"It's possible we miscalculated," says a government official, talking about the adverse reaction to Moon's agreement for North and South Korean athletes to parade behind a "unified Korea" flag showing the image of the Korean peninsula in blue against a white field in the opening and closing ceremonies. "We thought almost everybody would like it."
Nor are people here in favour of the decision to form a joint North-South women's hockey team in which three North Koreans have to be on the ice at all times. "Half the South Korean women won't get a chance to play even though they've practised together," says Shin. "They're very upset about that."
If North Korean participation in the games is not the breakthrough or watershed event anticipated by Moon, however, the presence of hundreds of North Koreans, including 140 musicians and performers and more than 200 cheerleaders, may still promote goodwill among South Koreans otherwise fed up with the North's nuclear and missile tests.
"Overall it's a good thing," says Chang Sung-hee, a teacher. "I'm glad they're coming." Yes, she acknowledges, "it's a show and we shouldn't trust them, but no matter, it's important to have them here."
Park Se-kyung, a television producer, discounts the view that North Korea is waging a "charm offensive" intended to drive a wedge between South Korea and the US. Rather, he sees North Korean participation as "an opportunity" for North and South to get along. "Let's not talk about the hidden meaning of North Korean participation," he says. "I see it as it is. To form a unifying team, that's amazing progress."
Song Ho-young, a young company salaryman, disagrees. "It's against public sentiment," he says, criticising the government for paying all the bills for North Korean participation. "The government should spend money not on North Korea but on our athletes and our youth."
And Kang Ho-sun, an electronics technician, finds the hype over North Korean participation of little interest. "I don't really care," he says. "Kim Jong-un orders his sister what to do. I don't trust him. It's all his strategy with South Korea and the US."
Under the circumstances, he sees little point in South Korea looking for reconciliation with the North. "I hate North Korea thinking South Korea is under US control," he says. "They think they're a tiger and we're a rabbit."
Park Se-kyung worries about such negative attitudes, especially among the young. "They don't really care," he says. "They get angry about the women's joint hockey team." What then about North-South unification? "It's a dream" he says. "It's not going to happen, but I wonder if North and South could just see each other as normal states."
Join our commenting forum
Join thought-provoking conversations, follow other Independent readers and see their replies