Tokyo 2020 chief apologises for sexist remarks: 'I don't talk to women that much'
'My remarks went against the spirit of the Olympics and Paralympics and were inappropriate,' says Yoshiro Mori, who is resisting pressure to stand down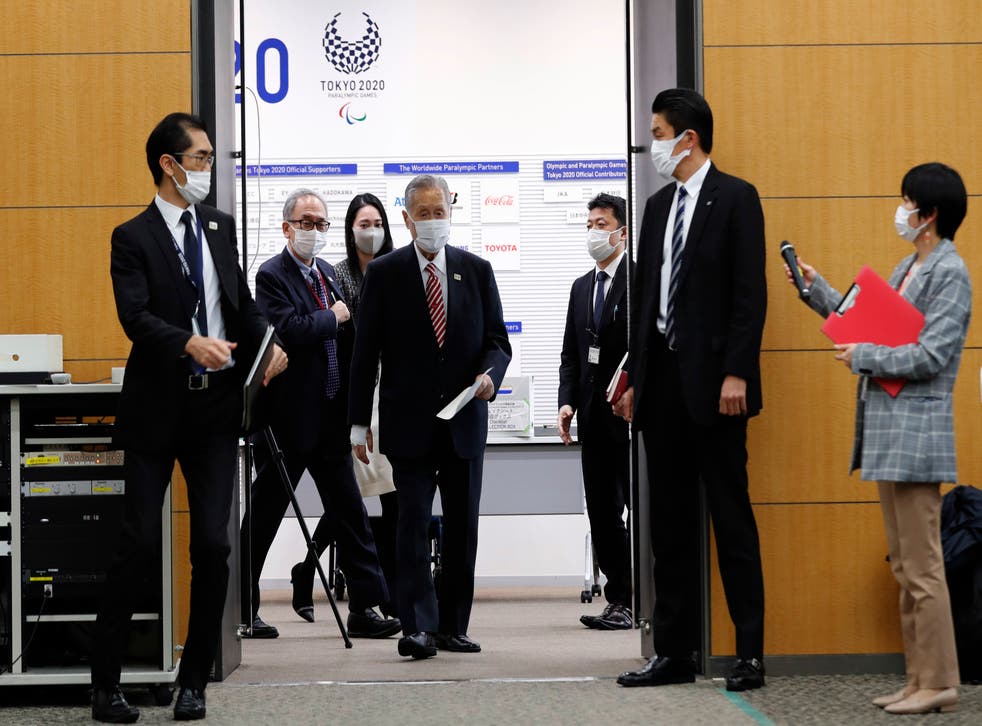 The head of the Tokyo 2020 Olympics organising committee has apologised for remarks earlier this week in which he suggested that women talk too much during meetings, but has refused to resign over the issue.
"My remarks went against the spirit of the Olympics and Paralympics and were inappropriate," said Yoshiro Mori, 83, during a news conference on Thursday. "For that, I feel deep remorse and I would like to retract my remarks. I also want to apologise to the people I offended."
When he was asked why he had claimed that women talked too much at board meetings, the former prime minister replied: "I don't talk to women that much lately, so I don't know."
Mr Mori insisted that he would not resign even as his comments caused a firestorm of criticism on social media. "I have no intention of resigning. I have been working hard, constructively helping, for seven years. If people say I'm in the way... then maybe they can sweep me away," he said.
On being asked if he still thinks women talk too much, he said again: "I don't listen to women lately, so I don't really know... I talk [for too] long too."
The controversy surrounding Mr Mori began when during an online meeting of the Japanese Olympic Committee (JOC) board of trustees, he responded to a discussion of female representation by raising concerns about the length of meetings.
The trustees had been considering a move to increase the number of women on JOC's board of directors from 20 per cent to 40 per cent.
"If we increase the number of female board members, we have to make sure their speaking time is restricted somewhat, they have difficulty finishing, which is annoying," Mr Mori was quoted as saying by the Asahi Shimbun newspaper. "We have about seven women at the organising committee but everyone understands their place."
His comments had led to outrage on social media, with the hashtag #Moriresign trending on Twitter.
"Shame. It's time, get out," one user tweeted, while another urged athletes to boycott the Games if Mr Mori kept his job.
Renho Murata, a member of parliament and former leader of the opposition Democratic Party, said: "His comments run counter to the spirit of the Olympics that denounces discrimination and calls for friendship, solidarity and fairness."
Even during his hastily-arranged apology news conference, Mr Mori continued to play down the issue of female representation.
He said his original comments were made in the context of his "personal" view that the committee should not get "hung up" on the quota issue.
And according to Reuters, he told reporters on Thursday: "I don't necessarily think that fretting over the number of women in high positions is what is important."
Additional reporting from the wires
Join our new commenting forum
Join thought-provoking conversations, follow other Independent readers and see their replies