Grand National betting 2014: Should I bet on a two and a half mile specialist?
We try to narrow down the betting options ahead of Saturday's race
Sean Trivass
Tuesday 01 April 2014 10:30 Comments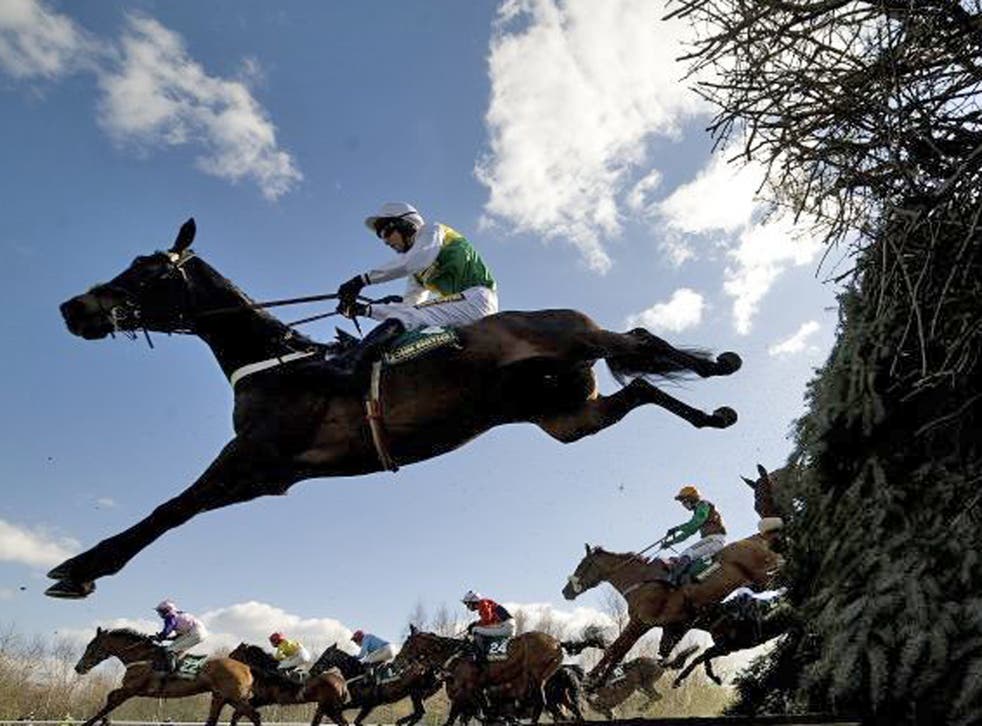 "It takes a two and a half mile specialist to win the National".
This concept never ceases to amaze me, yet you will hear it in in the betting shops and read it on line and in various less exalted publications. Looking at the nice simple facts to start with, the Grand National is a handicap chase over four miles three furlongs and 110 yards – in my mind there is no logical reason why horses who specialise at shorter races should have any advantage here, but we shall see.
Starting with the race last year, all bar one of the seventeen finishers had won over three miles or more (most of them even further) prior to the race, with the exception of Quiscover Fontaine who was beaten 92 lengths in sixteenth place, and he is hardly a brilliant endorsement for the theory!
Past winners going back as far as 1989 have ALL won over at least three miles under rules (not point-to-points) prior to writing their names in to racing history here, with further distance very much deemed an advantage with twenty-one of the twenty-four adding at least a furlong to the obligatory three miles, and in many cases quite a few furlongs more!    
So, what does that tell us about the race in 2014 – do we now have any clues to reduce the field further based on these stats, and try to pinpoint a sensible short list of possible winners? Assuming we carry on with the short list created yesterday (less the latest non runners), we can use this pretty concrete looking statistic to knock out another NINE runners (current prices in brackets), in the shape of Hunt Ball (40/1), Walkon (50/1), Buckers Bridge (50/1), Last Time D'Albain (40/1), Out Now (50/1), Quiscover Fontaine (66/1), Sir Du Bearn (100/1), Solix (66/1), and Sergeant Pink (100/1) – leaving us with a new look list reduced to "just" 41 possibilities from a starting list of 73 – almost half way there now, and tomorrow we get to look at the weights to see if we can knock a few more out – see you then!
Register for free to continue reading
Registration is a free and easy way to support our truly independent journalism
By registering, you will also enjoy limited access to Premium articles, exclusive newsletters, commenting, and virtual events with our leading journalists
Already have an account? sign in
Join our new commenting forum
Join thought-provoking conversations, follow other Independent readers and see their replies