Gold: Newcastle can cope if great escape falls short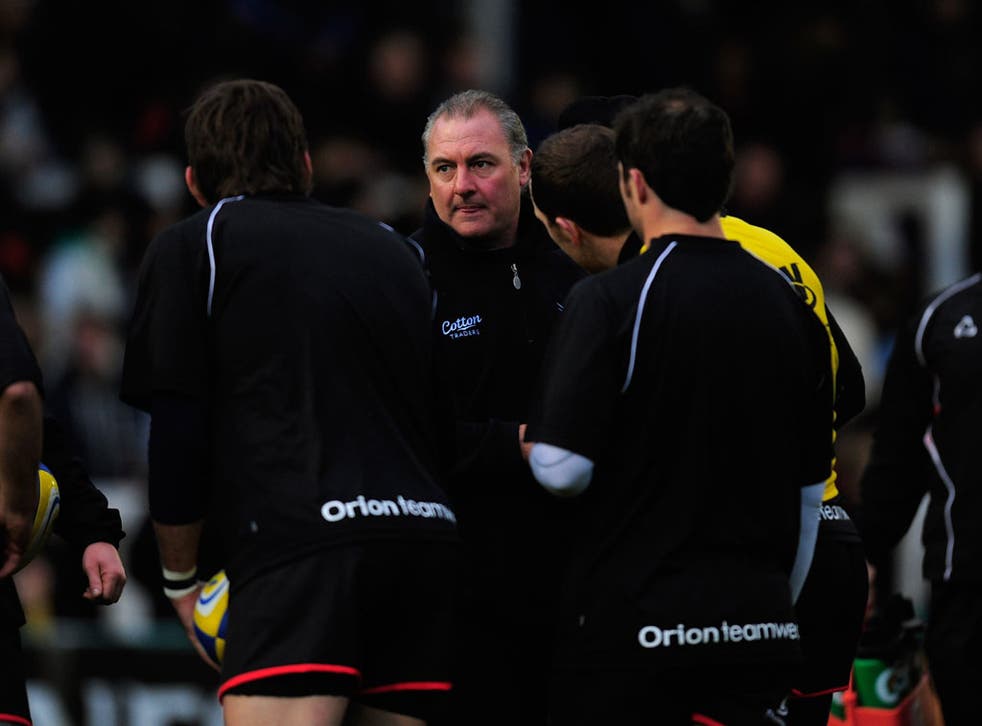 Newcastle Falcons might be going into the Aviva Premiership relegation decider against Wasps at Adams Park on Saturday needing the rugby equivalent of a snooker to avoid bottom place but Gary Gold, their temporary director of rugby, insisted: "I don't think we're under that much pressure."
The Tynesiders have to either win by 23 points or triumph with a four-try bonus point and prevent Wasps from finishing within seven points of them to leave their hosts 12th and bottom of the top-flight pile instead.
However, both clubs could yet be reprieved if Bristol fail to emerge victorious from the Championship play-offs (the other three second tier semi-finalists either do not meet the entry criteria for the Premiership or are struggling to find a suitable ground share) but Newcastle have the insurance of stable foundations whether or not they take the fall – with owner Semore Kurdi's backing and Dean Richards secured as director of rugby for next season. "What is important is that Semore has said, 'Right, let's not bury our heads in the sand' and has made a Plan A for staying in the Premiership and a Plan B for not," Gold said. "The fact is Newcastle Falcons are in a healthy situation at the moment."
Join our new commenting forum
Join thought-provoking conversations, follow other Independent readers and see their replies