Leicester Tigers expected to consider Martin Johnson, admits interim boss Aaron Mauger
Head coach Mauger will remain in interim charge at Leicester until the end of the season, while the Tigers chase a new director of rugby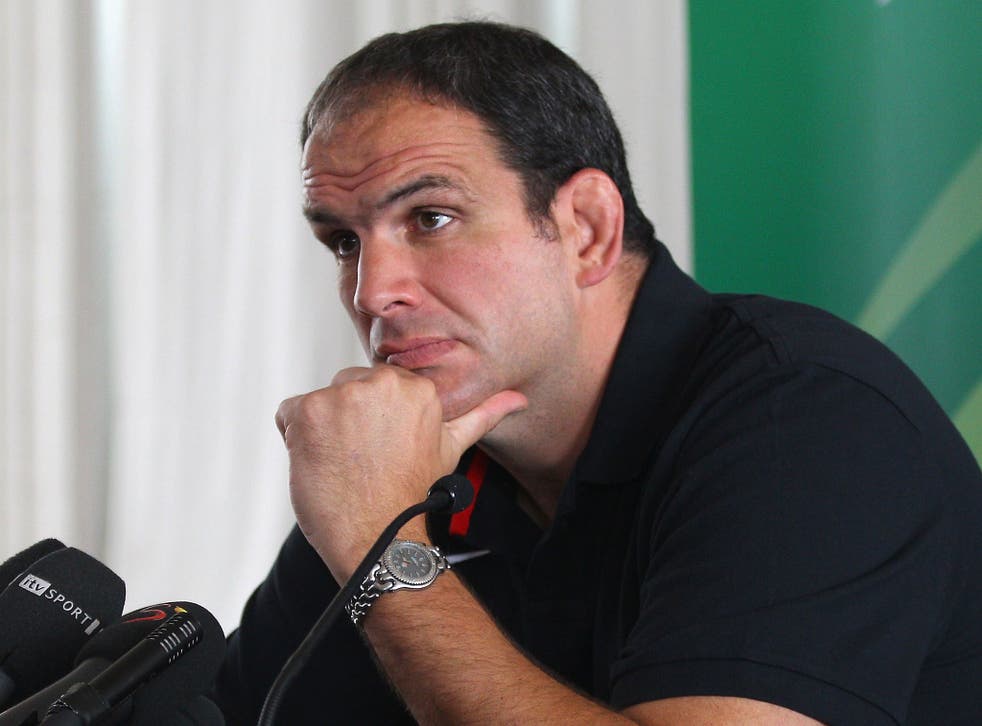 Interim boss Aaron Mauger has admitted Leicester Tigers will "probably" run the rule over Martin Johnson as a potential replacement for Richard Cockerill.
Head coach Mauger will remain in interim charge at Leicester until the end of the season, while the Tigers chase a new director of rugby.
Leicester sacked rugby director Cockerill on Monday after consecutive league defeats to Exeter and Saracens, that followed closely from the record 38-0 European loss at Munster.
Mauger admitted contrasting coaching strategies with Cockerill contributed to the former England hooker's Welford Road departure - but insisted there is no divide among the club's players.
Asked if former England coach and Leicester lock Johnson could replace Cockerill, Mauger said: "That's other boys' decision, but he's probably one guy you'd look at.
"He's obviously a Leicester legend. I'm sure as the board go through the process of the coaching structure they'll look at all those options.
"I haven't thought about it too much to be fair. I'm (in) interim charge, till the end of the season. That's the brief."
Asked if he would put himself forward as a replacement for Cockerill, Mauger continued: "I haven't really had time to focus on those things, I just want to get it right for the group at the moment.
"What they need is my energy for the challenge this week and make sure we get today and tomorrow right, then put in a good performance at Wasps on Sunday."
Rumours of a rift between Cockerill and Mauger were touted as behind the rugby director's exit this week, after six years at the helm.
But former All Blacks centre Mauger has claimed he retains a strong relationship with Cockerill.
"Cockers and I knew there would be a lot of differences between us but we thought that could be a good thing," said Mauger.
"Personally we get on really well. But in terms of coaching relationships we probably have lots of fundamental differences of philosophy in how to play and how you train to the point where I'd be saying 'black' and Cockers would be saying 'white'.
"When you have too many differences it is often hard to give clarity to people going forward and that is probably where we came a bit unstuck.
"Personally, we get along well but unfortunately those barriers we couldn't work through and that hasn't been helped by the fact that we've not been able to transfer all the good stuff onto the field consistently.
"I haven't sensed any divides (in the playing squad). Cockers has been so good to a lot of players.
"He's brought a lot of the local-born players through from the academy and given them their opportunities. It's only natural they're going to feel pretty emotional at this time.
"When the board look at performance they want to know why we are not getting there. A lot of questions have been asked over the last couple of months.
"Lots of people have given feedback and the feedback has been pretty consistent: that we are all responsible."
While backing Cockerill to find his way quickly back into a new coaching role, Mauger admitted he had feared for his own future at the club.
"I was nervous, because I didn't want to leave and I am committed to this group," said Mauger.
"It can be a pretty fickle game, as we have just found out with people getting fired.
"I think I am a good coach. I think I am good with people. I think I am a good person. There is no stress.
"You lose a job somewhere, as nasty as that might be, if you believe in yourself there will always be an opportunity if you treat people well along the way and do a good job."
PA.
Join our new commenting forum
Join thought-provoking conversations, follow other Independent readers and see their replies