England have their smile back – but Japan could pose a problem in tonight's Rugby World Cup clash
The win over Argentina has lifted the mood in England camp as they prepare for their second pool fixture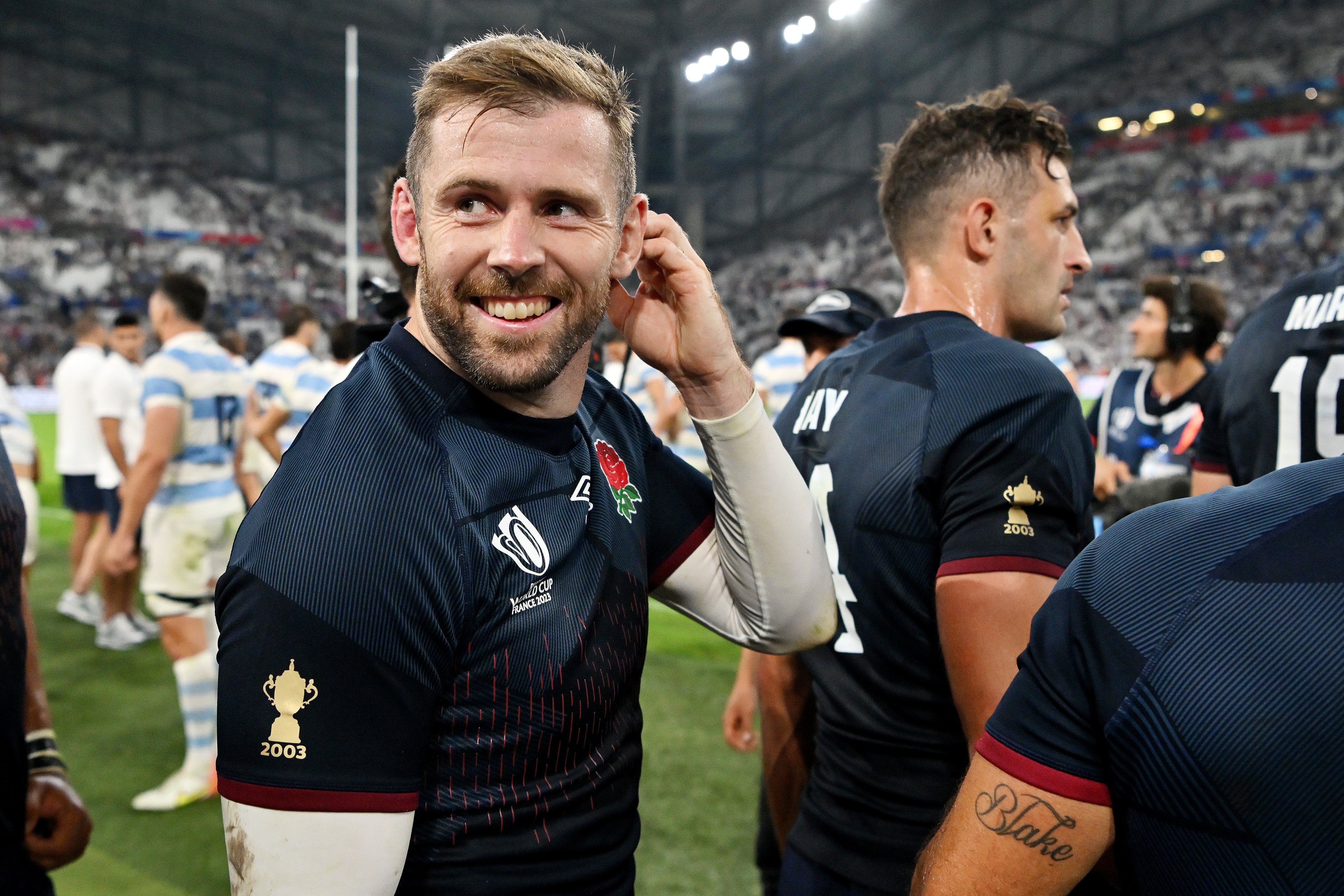 On Friday night, soon after naming his England side to take on Japan, it was put to Steve Borthwick that it looked the smile had been back on his face since a reinvigorating win against Argentina. Borthwick can be a phlegmatic figure, sensible and sober, but even he has worn a grin at times this week. "I think I smile a lot," Borthwick chuckled, but soon enough it was back to the job at hand. "Every day, we try to get better. Our focus is playing Japan on Sunday night and we can't wait for that game."
What a difference a win makes. Nice has been a favourite destination for the English since the late 18th century and this latest band of travellers settling in on this pretty patch of coastline are enjoying their French adventure so far. England, clearly, are still behind the top sides in the world, but it is with a spring in their step that they look to try and take another stride forward against Japan this weekend.
If there was a sense that some of the players' faith in their strategy may have been waning after the warm-up woes, all are now back on board and ready for more. "They can't wait to get out there on the big occasion again," Borthwick said of his players ahead of their second Pool D fixture. "The party started on Friday night in Paris last week, and we've got a couple more players who want to join the party this week. This team wants to be in the thick of it and we're looking forward to this game on Sunday night."
The win over Argentina left Borthwick with few headscratchers when inking in his starting side this week. For the first time in his tenure, the England head coach names an unchanged backline, while Lewis Ludlam's enterprising 15 minutes against Argentina have earned him a start after Tom Curry's ban ahead of Billy Vunipola, back available after suspension. Props Kyle Sinckler and Joe Marler come into the front row.
"Lewis is a great energy giver," Borthwick explained of Ludlam's selection. "He is a great driver of this squad and very generous in helping other teammates improve and you always need those types of players in your team.
"He carries, he runs hard and covers a lot of ground in defence, which I don't think people often see. What he does often goes under the radar. He is that type of player and we value that here."
However, revitalising that opening win felt for the squad, there are still issues to solve, notably in attack. Data from Opta shows that England played wider than their first receiver less than 15 per cent of the time against Argentina, the fourth lowest rate in this World Cup so far. England's attack made "dominant" carries a fifth of the time, the least often of any side on the opening weekend.
To what extent was England's narrow approach a product of the situation after Curry's sending-off? The kick pressure game that worked so well in Marseille will remain a primary prong of England's strategy, but this feels like a time where they may be able to open things up, as they did against Japan last November in a rare bright spot in final weeks of Eddie Jones's time in charge.
"We know how good our attack can be, so hopefully in the next few games we'll be able to show that," said Elliot Daly this week. "We're not saying we're going to chuck the ball around [all the time] but we're going to put ourselves in positions in attack to take the opportunities we create."
Not that this will simply be a stroll along the Promenade des Anglais. This may be a Japan side on the brink of a major rebuild but many of the same players who won all four pool games at their home tournament remain.
While Covid had an impact on all rugby nations, Japan were acutely affected, denied the chance to use the catapult that their home tournament should have provided. Domestic attendances haven't quite boomed in the way that might have been hoped, while a lack of international rugby has stalled the progress of Jamie Joseph's team – Michael Leitch, for example, had won only two of his 14 international appearances since the last World Cup.
A slightly complex player pathway system is not yet providing the talent to regenerate a side reaching the end of an era. This will surely be the last tournament for the talismanic Leitch, and likely for the loosehead Keita Inagaki too. Head coach Joseph will return to New Zealand at the end of this World Cup. Defence coach John Mitchell, once one of Eddie Jones's key lieutenants, is returning to English rugby with the Red Roses.
There is strength in the back five of their pack, with Kazuki Himeno a significant returnee having been a late scratch due to injury against Chile – the term "jackal" has become popular in Japan due to the flanker's prowess over the ball. Amato Fakatava's return fitness was a boon ahead of this tournament, while the long-striding lock Warner Dearns is a compelling physical prospect off the bench. Attack coach Tony Brown remains one of the sport's most innovative thinkers – Kevin Sinfield compared Japan's attack to tiki-taka football this week, intricate, ornate and precise.
"They played very well against Argentina," Joseph said on Friday. "They controlled that whole game through pressure. Argentina really didn't get a chance at all. I think that was England at their best. We've seen England at their best in the last match they played, but prior to that, we've seen that they've got a few weaknesses. If we can find them and play our own game, perhaps we can take some opportunities."
Join our commenting forum
Join thought-provoking conversations, follow other Independent readers and see their replies