RWC 2015: Is TMO being used too much? World Cup chiefs clarify rules
The persistent use of replays in the opening games led to criticism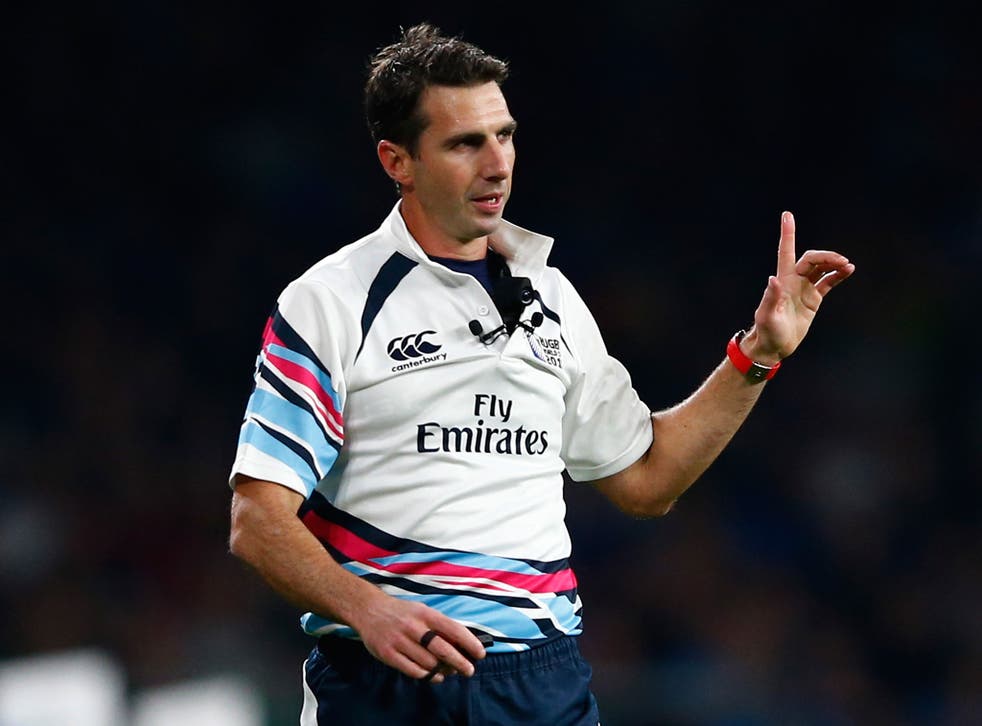 World Cup chiefs have moved to clarify the role of television match officials following the controversial use of replays during the tournament's opening weekend.
England's first match with Fiji last Friday lasted more than 100 minutes as referee Jaco Peyper referred six incidents to the TMO for closer inspection.
The over-zealous use of the TV officials continued across the opening round of fixtures, with games involving Tonga and Georgia, Ireland and Canada as well as France's match-up with Italy all interrupted for lengthy periods as big calls were referred upstairs.
That prompted a wave of criticism, with Ireland coach Joe Schmidt fearing it could spark a wave of injuries as players are left to cool down while they wait on a ruling. His Georgia counterpart Milton Haig warned a new generation of fans could be turned off the sport if the action was not speeded up.
Former Australia fly-half Lynagh, a World Cup winner in 1991, criticised the length of time it is taking for decisions to be made, saying: "It's taking too long. It's the process that's wrong. It's important to get decisions right on these big occasions, but let's work out how we can do that quickly, concisely and correctly."
Rugby World Cup 2015 team of the weekend - round one

Show all 16
Other pundits have also called on match referees to show more courage in their decision-making and not rely on TV replays as back-up.
But now World Cup bosses have released a statement explaining just what the TMO can and cannot interfere with.
It said: "The objective of the television match official system is to ensure accurate and consistent decisions are made on the field in a timely and efficient manner. The TMO is a tool to help referees and assistant referees with their on-field calls and the referee remains the decision-maker who is in charge of the process."
The TMOs can only be used only for four areas - determining the grounding for a try and whether the players involved were in touch before the try was scored, to check whether a kick at goal was successful, to confirm if an infringement in the build-up to a try or scoring opportunity took place and to consider an act of possible foul play.
Chairman of the World Rugby Match Officials Selection Committee John Jeffrey said: "The TMO is a part of the match official team and the fantastic technology available is a tool to be used in the making of key decisions during matches. The TMO process is used to make sure the correct calls are made to protect the integrity of the game.
"It's worth noting that just 28 per cent of stoppage time in the opening match of this Rugby World Cup was taken up by the TMO process but we are committed to reducing that time further while not compromising on accuracy. As such, all involved - referees, TMOs, technicians and television producers - are working together to achieve that."
PA
Join our new commenting forum
Join thought-provoking conversations, follow other Independent readers and see their replies