Six Nations 2016: Jonny Wilkinson's attitude to self-improvement good news for England, says Paul Grayson
Jonny Wilkinson is back in the England set-up but this time as a kicking coach. That's very good news, says Paul Grayson, who knows more than anyone about his former team-mate's attitude to self-improvement
Paul Grayson
Saturday 13 February 2016 19:01 Comments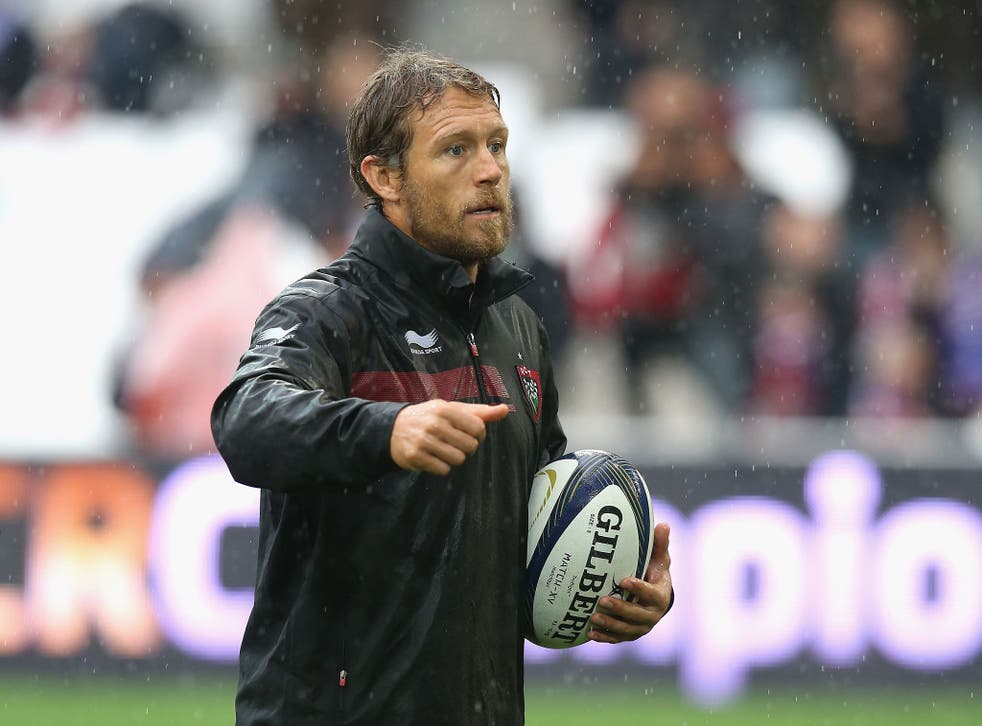 It is fair to say that I felt a little responsible for the young Jonny Wilkinson on his arrival in the England squad, even though his presence would, at some point, make a significant dent in my international career.
So in the spirit of treating others in the manner I would want to be treated myself, I soon became car-pool buddies with Wilko and would drive him to and from training. I always drove and, come to think of it, I'm not entirely sure he could even drive at that point; he certainly didn't need to shave.
He has thanked me personally and in his book for helping him during this time and it was my pleasure because he more than repaid me with the endless hours we spent together on the practice field.
As a goal-kicker I had always been a good practitioner and particularly enjoyed the solitary nature of it. Nobody around except me, just trying to find that little bit extra to make sure I delivered at the weekend.
And in truth that was the key point. I didn't really like practising with anybody else.
That was the case until I started to work with Jonny Wilkinson at England training – because I knew I had found a kindred spirit in the pursuit of kicking perfection and no longer yearned to train alone. This kid was, however, going to show me another level of dedication to the cause.
Dave Alred was the England kicking coach at that time, and brought new structure and nous to kicking practice from his time in American football, as well as rugby union and league. He was manna from heaven for Jonny and myself, but even he couldn't have predicted what he was helping to create.
The last part of a training session was normally the time for group kicking and catching drills, tagged on at the end after all the other aspects of play had been taken care of. It would last perhaps half an hour and consist of lane kicking in pairs backwards and forwards, and then a drill to kick for wingers to practise their attacking catches.
England team to face Italy

Show all 23
After this the backs would trudge off for showers, recovery and dinner. And we would breathe a sigh of relief and get on with the business of real kicking practice.
During these early sessions it became apparent to me that I would have to re-examine my appetite for kicking simply because JW was ambidextrous and therefore every set of punts was duplicated for both his natural left foot and his equally natural right.
So here was an 18-year-old boy who clearly enjoyed the safe haven of the training field and had a desire to absolutely perfect everything in his control.
And, not satisfied with that, he would do everything twice.
This is how it used to pan out. Five easy drop punts (the end-over-end kick you see in all rugby today) of medium height, then move on. Or rather move on if all were perfect, so you could probably add two or three extra shots to each set and sometimes double the dose.
Now do the same with your other foot! So five kicks off each foot has maybe turned into eight or nine kicks off each and we haven't finished the warm-up yet.
This pattern is repeated over several different types of punt. These invisible kicks, the unaccounted-for kicks, the kicks that double the already double workload, are the ones that make the difference; these are the ones where something hasn't gone perfectly or close enough to perfection to pass and as such are the ones that offer the opportunity to learn and rectify. JW was relentless on quality control.
In 1999 Jonny and I were selected to play together against Ireland in Dublin in the Five Nations Championship, me at fly-half and him at inside-centre, which was the position he played alongside Rob Andrew at his club side Newcastle.
This was a great selection by Sir Clive Woodward because it offered the opportunity to get the youngster into the action without the responsibility of running the entire operation from fly-half – and it also kept me in the team.
One thing was never discussed in the build-up to that game and that was who would kick the goals. I don't know whether we were ever more overtly competitive in kicking practice than in those few days. Whenever we practised we were both trying to raise the bar but in that week he was inspired.
The level of excellence was seemingly beyond his years and sure enough he got the nod. I'd never played in a game where I wasn't the goal-kicker before, but having witnessed his dedication and relentless energy I was happy to take a back seat. We won 27-15 and Jonny kicked four penalties and a conversion, only missing one shot. He was 19 years old.
The 1999 World Cup came and went (ironically, as it would turn out, in a flurry of dropped goals) and signalled the start of a three-and-a-half-year hiatus from international rugby for me. It wasn't until the 2003 Six Nations that I returned to the fold and got to take to the practice field with Jonny again. He hadn't wasted those years.
Facing down the beast is part of life as well as sport and that is a trait all good players have. The innate ability to understand that the most difficult path to achievement must be the one you choose cannot be overvalued, or you will arrive at your moment of destiny knowing you have left something to chance.
This was never going to be the case for Jonny. He simply wouldn't allow it.
On our arrival in Australia in 2003 at our training camp in Perth, there was another beast to confront. The Fremantle Doctor is the lovely cooling coastal breeze that soothes the temperature of Perth afternoons. Unfortunately for us, it always coincided with kicking practice and was a steady 15- to 20mph cross wind.
Now some people would find another time to practise or ditch the usual routines in favour of a successful or just truncated session. Not Jonny.
This force of nature would be resisted and ultimately overcome by the other force of nature and as I had pledged to take every step Wilko did in preparation for the tournament, I was along for the ride.
Day after day, hour after hour, kick after kick, he drove on as relentless as the elemental force itself. The Doctor seemed to mock us at first, then almost turned up out of deference because he knew he could never win. The routines never changed, every type of kick would be completed to a satisfactory level and nothing would stop him.
All kicks of every type, off both feet, until perfect, including of course the drop goal, which inevitably came in handy. It was without doubt the most enjoyable and best month of practice I had ever done.
What was to follow for Jonny, other than worldwide fame, was a seemingly endless catalogue of injury. Shoulders, neck, knees and even an internal organ or two all failed him over the next few years. It is no surprise he had to find another way to process his drive and determination, his fears and frustrations.
Injury is all part of the deal as a player of any sport and you accept that recovery takes time. Once you are somewhere near fit you begin the old practice routines as before with eyes focused on the most important prize of all: the contest itself. Without the game to aim for, though, practice is a punishing and vacuous exercise. The never-ending cycle of improvement has no validation.
That must have been incredibly tough for Jonny because every single thing he ever did in training was to try and make his performance on Saturday good enough to satisfy himself and his team-mates.
Incredibly, he squeezed in another World Cup final in 2007, but after dislocating his knee in 2008 we all wondered how much he had left, or how much more he could take.
Rugby six nations explainer
Redemption, however, was only a crazy French club owner's gamble away. Reborn on the Cote d'Azur at Toulon with his Buddhist teachings and a new outlook, he has been rewarded for all the years of pain. Physically back to his best, he was able to enjoy the game again and teach a new level of dedication to some of the best players in the world.
Predictably, he ended his career by winning the biggest prize in club rugby... again. Chilled out and presumably satiated, he was able to retire with a smile on his face.
And so to life after playing – and the question of what next? Punditry, ambassadorial duties, World Cup promotion and some skills and kicking coaching for Toulon.
But one thing is for certain. He hasn't stopped practising.
I saw on social media a picture of JW with his old pal Dave Alred who he was working with just for a tune-up I guess. Then Jonny had a chance meeting with the new England head coach Eddie Jones in a supermarket (presumably in the health-food aisle) and now he has taken a role with the England team as part-time kicking coach.
Fantastic. The players who get to work with him are very fortunate indeed and I consider myself just that to have shared so many hours of practice searching for perfection. He will demonstrate the desire to get things right by hard work and dedication and it will undoubtedly rub off on those around him.
So what would I tell the England boys lucky enough to have Jonny Wilkinson as their occasional kicking coach?
Get your rest in while you can.
Paul Grayson won 32 England caps between 1995 and 2004, scoring 400 points. He lost his place to Jonny Wilkinson.
Register for free to continue reading
Registration is a free and easy way to support our truly independent journalism
By registering, you will also enjoy limited access to Premium articles, exclusive newsletters, commenting, and virtual events with our leading journalists
Already have an account? sign in
Join our new commenting forum
Join thought-provoking conversations, follow other Independent readers and see their replies