How a Tongan player's death swept under the carpet highlights need for change in Polynesian player welfare
Talifolau Takau's death in December 2016 came amid suspicions of an undiagnosed concussion, and in a world where Polynesian players are constantly seeking a better life to support their families, the consequences of ignoring the problem at hand can be disastrous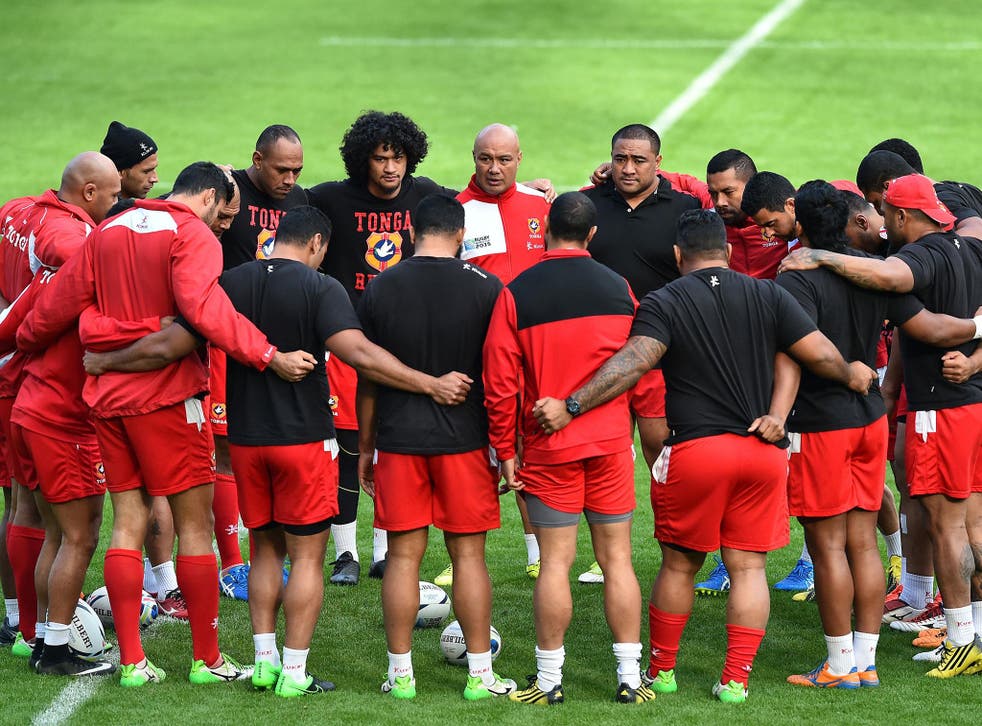 Samoa, Fiji and Tonga may have departed Europe after completing their summer tours, but now is not the time to forget about the plight of Polynesian rugby. The Samoan financial crisis has been documented at length over the last four weeks, yet this has somewhat overshadowed the biggest talking point currently surrounding rugby union: player welfare.
One alarming case in Japan brings that firmly back into focus. Tongan Talifolau Takau died in December 2015 while playing for Japanese side Honda Heat, then of the Top League, aged 27 years old. Takau was found dead not long after playing in a practice match against fellow top tier side Yamaha Jubilo, and his cause of death was stated by the club as suffocation caused by vomiting.
"By the (autopsy) result, the cause of death of Takau had a diagnosis from suffocation by vomiting. I can confirm that it is not the thing with alcohol and (drugs)," a Honda Heat statement read the same month as his death, with Takau's body being flown back to Tonga the week before.
But was this a tragedy that could have been avoided?
A revealing and alarming investigation carried out by Rugby World has shone light on the incidents that preceded Takau's death and the circumstances after it that at best should cause concern for players the world over and, at worst, highlight one of rugby's biggest problems in the most shocking way possible.
Honda Heat have not responded to questions surrounding Takau's death, but two teammates of his have expressed their concerns that the Tongan might have suffered a concussion in the match with Yamaha the day before he was found dead. Takau was found in his room inside the team hotel fully clothed. He had been left alone following the match, and while he was not diagnosed with concussion during or after the match, the same teammates confirmed that the squad suspected he was concussed.
Players who suffer concussion are required to undergo strict medical examinations and remain under a watchful eye until it is deemed acceptable to allow them to leave this supervision. World Rugby has taken great steps over the last three years to improve how concussions are diagnosed and treated, while a number of clubs, national teams and unions have also dealt with head injuries in the best manner possible. The All Blacks stood Ben Smith down from the British and Irish Lions series due to repeated concussions, while England decided not to select Mike Brown and Sam Underhill during the recent autumn internationals when they were diagnosed with concussions. These are examples of how concussion is being taken seriously in rugby union, but there are doubts about how these processes can be followed in tier-two countries.
Japan is one of those, and while one of the players who spoke about Takau's death stressed that Honda Heat had improved their handling of concussions, that was not always the case across the Top League two years ago.
The former Tongan back-row, Hale T-Pole, is responsible for looking after Pacific players as part of the International Rugby Players' Association, and he raises a point that many current players from the Pacific Islands would undoubtedly agree with. "If this was an Englishman dying in another country, we would have heard a lot more," he told Rugby World. "But because it was a Tongan, it was almost like they just went, 'Ahhh, it's an island boy, just forget it'."
Putting Takau's death under scrutiny only adds to the concerns over the welfare of players and, in particular, Polynesians who leave the Pacific Islands in search of a proposed better life and, importantly, more money. This is not a case of high-profile players leaving their own shores for lucrative contracts that will rank them among the highest-paid players in the world. These are men who have to leave their families in order to earn enough money that they can send it back to the Pacific Islands, no matter what the consequences are for themselves.
Sending as much as 75 per cent of their salary can leave players with barely enough money to survive themselves – let alone maintain the dietary requirements needed for professional rugby players and the training and playing equipment needed – and in the worst case scenarios, as has been seen recently, lead to serious mental health problems and suicide.
In December last year, Fijian prop Isireli Temo killed himself while playing for French side Tarbes. The Pacific Rugby Players' Welfare [PRPW] group has since broadened its horizons to include those players in France trying to earn a living – estimated to be as many as 500 when the lower leagues are taken into account – with the aim to bring them together regularly to combat depression and other mental health illnesses. The fear is that Temo's death will not be the last unless something is done to combat the isolating environment that can sometimes surround these players abroad.
When asked about the work being done to assist Pacific players, World Rugby said: "We are committed to delivering the best possible environment to ensure the future competitiveness of the Pacific Islands on the global stage.
"While we are investing more than £20m between 2016-19 in direct and indirect funding of the three unions, the support package is more than the money. We are partnering with Pacific Rugby Players [official union] to explore and deliver a framework of agent accreditation and regulation and importantly player education."
These are two harrowing stories in what is proving to be an alarming crisis surrounding Polynesian rugby. Steps are being taken to try and address this, with World Rugby looking into reforming the Samoan Rugby Union following its disputed claim of bankruptcy, while a Pacific Islands side in Super Rugby is looking like a genuine possibility that would provide players with a strong source of income much closer to home. With the luxuries on offer abroad dwarfing the £1.50 minimum wage back in Fiji, these opportunities to up sticks and play abroad will still attract Polynesian players in their hundreds, but it is the rest of the world's responsibility to ensure that no matter where they are playing, they are receiving the appropriate level of welfare protection.
As Takua's tragic story proves, the consequences can be disastrous.
The latest issue of Rugby World is on sale from 5 December.
Join our new commenting forum
Join thought-provoking conversations, follow other Independent readers and see their replies