British and Irish Lions tour: Martin Johnson on why the captaincy really is a moment to treasure
Sam Warburton will become just the second man to captain the British and Irish Lions twice. The first man, Martin Johnson, tells Jack de Menezes why the honour meant so much to him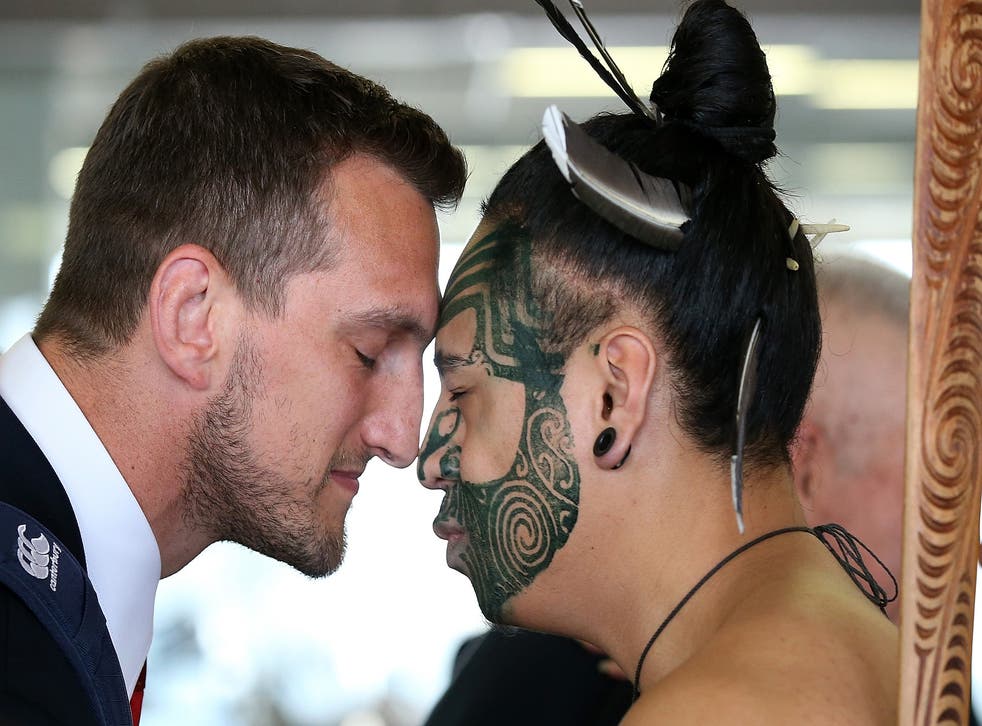 Only one man has captained the British and Irish Lions one more than one tour in the team's 119-year history, and given that is the Rugby World Cup-winning Martin Johnson, it takes a calibre of the highest degree to achieve such a feat.
That's why Sam Warburton's selection as Lions skipper for the second consecutive tour should not be taken with a pinch of salt. The Wales flanker will lead the team on their gruelling 10-match tour of New Zealand, culminating in the three-Test series against the All Blacks, the reigning back-to-back world champions.
It takes something special to captain just one Lions tour, as recent appointment of Irish rugby legends Brian O'Driscoll and Paul O'Connell show along with the likes of Willie John McBride and Bill Beaumont.
Warburton's resume certainly has the makings of being something special, with a Six Nations Grand Slam, a winning Lions tour and already 74 international caps to his name at the tender age of 28 years old. That might not sound that young, but Warburton is three years younger than Johnson was when he led the 2001 squad in Australia, four years after tasting victory in South Africa.
Johnson was very much a no-nonsense captain, something that translated through his on-field approach, and while Warburton is much more the communicator, he still takes a leaf out of the former England lock's playbook in leading by example. Not beating around the bush, Johnson tells The Independent that he was never really one to dwell on the honour of being named captain, but that changed when he became leader of the Lions pack.
British and Irish Lions squad to tour New Zealand

Show all 41
"I never got carried away with captaincy in general, but to captain the Lions – because it is a sort of definable thing, you can captain England in one game here or there – when you've been the Lions captain, it is a massive thing in the game," Johnson said. "I understood that.
"I understood the responsibility and the history of that and the guys who have done it before, so it's something you want to be successful at. I did understand that responsibility and it's a massive thing to have the honour to do, but you want to do it with the right people there. They're the ones who make it successful for you."
Johnson is also in the small selection of players that have toured all three opposition countries with the Lions, having faced New Zealand in 1993 as an injury replacement for compatriot Wade Dooley. "There all hard, but New Zealand is difficult," he adds. "It can be a difficult country to tour in some ways and it's a small place and it can be difficult to get away from it all down there."
Head coach Warren Gatland has been keen to teach his 41-man squad about the Maori traditions and the history that they will encounter along the 10-game tour, and it was certainly in Warburton's face for him to see on Wednesday when, upon arrival in Auckland, a Maori welcome came with the traditional face-to-face Hongi welcome as well as a Haka.
As well as all of this, the Lions will for the first time face all five of New Zealand's Super Rugby sides, throwing up plenty of hurdles along the way.
"It's intense, all the teams are good, there's no easy games, they're all looking to beat you and try and wear you down," Johnson acknowledges. "You've just got to be aware of that and accept that if they lose a provincial game, it's not the end of the world."
But away from the ferocity of the opposition, the intensity of interest that comes from the New Zealand public, the history behind the Maori traditions and the bashing that will come from the local media if result go awry, there is still the responsibility of looking after the squad and putting each player ahead of everything else while on tour.
John son explains what Warburton will face. "The most difficult thing about it is that on a Lions tour, you've got people who are used to being first choice for their country and are good players – that's why they're on the tour – but if they don't get into the Test teams, will they get what they wanted or what they hoped for on the tour? Certainly not, but they're roles are still very important, be it on the bench, in the midweek game or starting a Test match. It's all the same, it's all got to be done well and to the best of abilities."
Should Warburton prove he has recovered from the knee injury that has sidelined him since the start of April and lead out the Lions, he will equal Johnson's record and become the youngest two-time tour captain in what will be a historic moment, but that will be nothing compared to if he can guide the side to just their second ever series win over the All Blacks.
Join our new commenting forum
Join thought-provoking conversations, follow other Independent readers and see their replies