London Irish given 'final' extension to avoid Premiership suspension after players partially paid
Club players and staff received 50% of their wages on Wednesday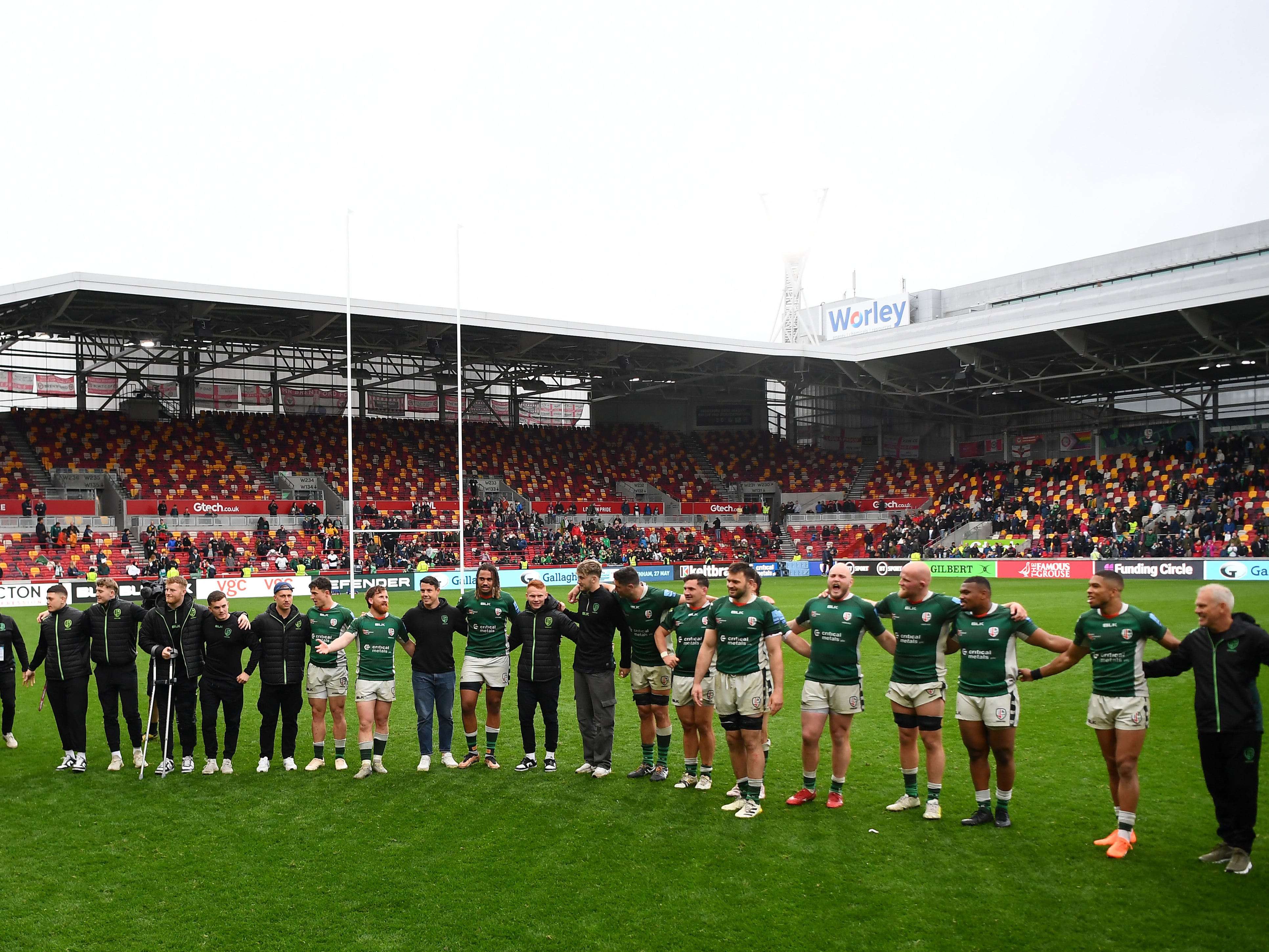 London Irish have been given a one-week extension by the Rugby Football Union (RFU) as the club looks to avoid suspension from the Gallagher Premiership.
The RFU had set a deadline of Tuesday 30 May either for the completion of a long-mooted takeover by a US-led consortium, or for current owner Mick Crossan to provide proof he was willing and able to fund the club next season.
The club were granted a further 24-hour extension to provide prompt and full payment of player and staff wages for May.
While only 50% of that pay has been received, the RFU's Club Financial Visibility Working Group has agreed to extend a "final" deadline to Tuesday 6 June after consultation with staff and players.
Paula Carter, RFU Board Member and Chair of the Club Financial Viability Working Group said: "It is deeply frustrating for all the staff, players and fans that there have been months of multiple missed deadlines.
"We are extremely disappointed that the club has so far only funded 50% of the staff and player wages, however, we have to respect the wishes of those most affected.
"The 4pm deadline on 6 June is final and we have added the stipulation that the club must also fulfil its contractual obligations to its employees by paying the May salaries in full."
The RFU and Premiership has been desperate to avoid a repeat of the in-season suspensions of Worcester Warriors and Wasps that caused such upheaval last year.
The original deadline for the London club, who have played their home games at the Brentford Community Stadium since November 2020, was set after April's wages were paid late after funds promised by the consortium failed to materialise, prompting Crossan to belatedly step in.
The extension will give renewed hope to the club's players that the takeover will go through, with the American consortium yet to evidence proof of funds or provide other required documents. Declan Kidney's side narrowly missed out on a play-off place in the Premiership season that concluded at Twickenham on Saturday.
Some of the club's players are understood to have been told on Friday to prepare for potential suspension for the league.
However, with playing budgets largely finalised for next season and an already saturated market seeing many regular Premiership squad members already out of work, destinations within the English top flight may be hard to come for some should London Irish be suspended.
Rising back-row star Tom Pearson is one player expected to attract significant interest.
The talented 23-year-old was named RPA Young Player of the Year this season and is expected to be named in England's World Cup training squad.
Bath are thought to be among the clubs interested in both Pearson and full-back Henry Arundell, who is also expected to contend for a place in Steve Borthwick's World Cup plans.
The situation surrounding the west London club will bring renewed scrutiny on both the RFU and Premiership Rugby.
Bill Sweeney, the RFU's chief executive, was accused of being "asleep on the job" at a DCMS hearing last November after Worcester and Wasps were suspended from the league.
It was confirmed earlier in May that Wasps, who had hoped to return in next season's Championship, would instead begin at the bottom of the English rugby pyramid after failing to meet an RFU deadline to prove they could operate at the required level.
Join our commenting forum
Join thought-provoking conversations, follow other Independent readers and see their replies