Six Nations: Eddie Jones is right not to throw Maro Itoje into the England mix too soon
Jones is correct in suggesting that a great club player might be no better than so-so in the international game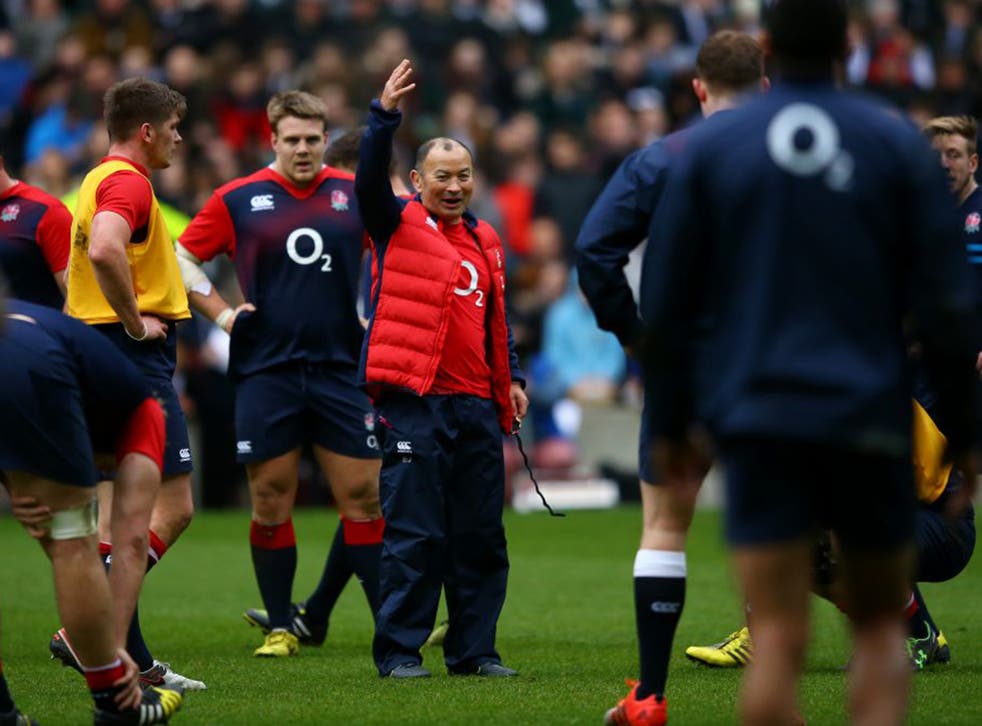 Only a blind man or a fool would argue that Maro Itoje is anything other than an international-class lock, with the capacity to operate effectively on the blind-side flank should the situation so demand. As Eddie Jones possesses an all-seeing eye and the sharpest of rugby minds, there must be some solid reasoning behind his reluctance to give the young Saracens forward a first England cap at Murrayfield on Saturday.
Joe Launchbury and George Kruis might be two reasons: both were members of the World Cup squad last autumn, for what it was worth, and both have direct experience of Six Nations rugby at its most frenzied. What is more, they have been in prime form of late, particularly at European Champions Cup level – the nearest the club games come to international pitch.
There are other considerations, as Jones made clear yesterday: if a player with the potential to win 60 Test caps is blooded too soon, a serious loss of confidence could easily cost him 50 of them. It is as plain as the busted nose on an open-side flanker's pug-ugly visage that Itoje will be a red-rose regular before the year is out, so there is no burning need to rush him into a difficult match at a stadium that frequently doubles as a graveyard when England are in town.
But Jones is an Australian, and Australian coaches have never been slow on the fast-tracking front. John Eales, quite possibly the finest lock forward of them all, made his Wallaby debut at 21 – which happens to be Itoje's age as we speak. George Smith, one of Jones' favourite players and a close confidant, was only four months out of his teens when he first played Test rugby.
Jones is correct in suggesting that a spectacularly good club player might be no better than so-so when it comes to the harsher, less forgiving realities of international union – that the ability to step up from one level to another is a whole lot rarer than the great unwashed might imagine. Yet it is also true to say that Itoje has made all the steps required of him thus far… and made them as effortlessly as a Himalayan mountain guide strolling across the Chilterns.
Rugby six nations explainer
He is also a natural leader. Why else would Saracens have trusted him with the captaincy in an Anglo-Welsh derby with Harlequins less than a week after turning 20 – a task that involved him telling colleagues as hard-bitten as the Namibian flanker Jacques Burger, the Argentine prop Juan Figallo and the Scotland lock Jim Hamilton what to do? As Joe Shaw, the Sarries skills coach, pointed out after that game in late 2014: "It doesn't matter if you're 18 or you're 35 – if you have something of value to say, people will listen."
We could be listening to Itoje's thoughts on all things rugby for the next two World Cup cycles and beyond. Get used to the idea, even if it takes us a little while longer to hear the voice.
Join our new commenting forum
Join thought-provoking conversations, follow other Independent readers and see their replies