Who are you calling mother? In search of my inner warrior... on a rugby pitch
Siobhan Norton braves bruises and schoolyard flashbacks at a new RFU women's rugby session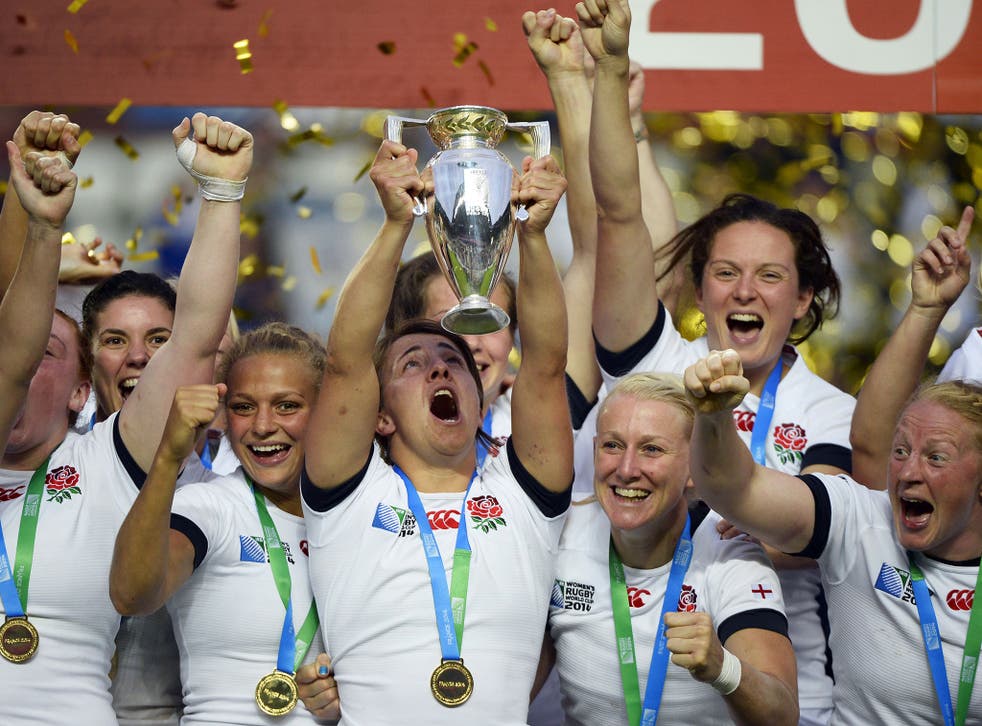 Mothers, partners and daughters? How about athletes, champions or even "war goddesses"? Women's sports are having something of a moment right now – and hot on the heels of our Lionesses clinching bronze in the Football World Cup, a new campaign has been introduced to get more women playing rugby.
Although not exactly a "girly" girl, a keep-fit regime that involves unsightly bruises has never been top of my agenda. The closest I've gotten to contact sports since sulking on the sidelines at school has been having to dodge renegade microscooter-wielding children on my morning jog.
It was understandable, then, that an invitation from the Rugby Football Union to one of their free Pitch Up and Play sessions in Regent's Park should strike fear into my soul. Rugby is rough and tough, and even though these introductory sessions don't go in for full, take-your-legs-out-from-under-you contact, it was surely more than I could handle.
However, there is something enticing about, as the England Women campaign puts it, "unleashing your inner toughness". The FA's ill-advised "mothers, partners and daughters" tweet may have drawn harrumphs, but the Lionesses proved they were also first-class athletes. Sport England's This Girl Can campaign is currently leaping out of billboards all over the country, with empowering slogans such as "I kick balls. Deal with it". In June, Australian Georgia Page was dubbed a "war goddess" and hailed as inspirational after playing on in a rugby sevens match in the US with a broken nose and bloodied face. The "strong not skinny" movement has reinvented toughness as aspirational, not butch or unfeminine. I wanted to tap into that feeling of strength and athleticism, and so, it seems, do plenty of other women – 15,500 were playing in rugby clubs in 2013, an uptake of 90 per cent in the last 10 years. The RFU is hoping to get 100,000 women involved in rugby, with an extra 10,000 involved in clubs by 2017.
England's victory in the World Cup last year helped to raise the profile of the sport and now the RFU is looking at changing stereotypes. England Sevens player Amy Wilson Hardy has been playing from age 11, and has seen attitudes change dramatically over the last few years. "Women are realising that you can still be feminine and play rugby, can be all shapes and sizes – and they like that they can show the boys they can do it too."
So I "pitched up" in Regent's Park. The RFU's new Play to your Strengths campaign challenges women to celebrate their diversity and individual skills, whether tall or short, tactical or combative, strong or fast, and our group certainly represented the whole spectrum, with girls ranging from slight and speedy to sporting powerhouses. We were in good hands – our coaches for the day were Wilson Hardy and World Cup winner Natasha Hunt. Friendly and welcoming, they talked us through the plan for the day – some drills and games to get us warmed up and teach us key skills, followed by a quick touch rugby session. We selected coloured wristbands to represent what we wanted from the day – developing our skills, improving fitness or competitiveness, or just to have fun.
We practised passing, learned how to tackle and flip our opponents, and indulged in a few playground-style games to get us warmed up. My favourite was a game whereby the team surrounds one person, arms and legs locked tight, with the goal for the "captive" to escape the circle. I threw myself into it with gusto, but perhaps not as much as other team-mates, who used anything from brute force to deceptive contortionist moves to slither free.
So far, so much more manageable than I had imagined. "I know how daunting it can be to turn up to a rugby club," said Wilson Hardy. "This allows you to give the game a go in a relaxed environment, with no strings attached."
Then, of course, there was the actual rugby. I had flashbacks to my school days as we formed teams (luckily they were chosen for us, none of the "will I be picked last" humiliation). As it got under way I dithered on the wing, running unhelpfully in circles as my team-mates charged forward. "You have to shout, let them know you're clear," laughed Hunt, gently egging me on. "Um, erm… I'm here, pass it here!" I squeaked. They did. I caught the ball, saw my chance and started to run... The music started in my head… Time moved in slow motion as the touchline grew closer... Then the opposition tagged me and I clumsily passed it back to my team-mate. It was hardly the stuff of coming-of-age Hollywood movie endings, but it was enough for me. I was hooked, exhilarated, and continued to feebly call to my team-mates for the ball for the rest of the game. Sometimes I even got hold of it.
We trooped off the pitch, sweating, breathless and laughing – a far cry from the po-facedness of a fitness class or weights session. Did I feel like a war goddess? Not quite, but I'm flaunting a bit more inner toughness along with my bruises.
For more information visit: www.englandrugby.com
Register for free to continue reading
Registration is a free and easy way to support our truly independent journalism
By registering, you will also enjoy limited access to Premium articles, exclusive newsletters, commenting, and virtual events with our leading journalists
Already have an account? sign in
Register for free to continue reading
Registration is a free and easy way to support our truly independent journalism
By registering, you will also enjoy limited access to Premium articles, exclusive newsletters, commenting, and virtual events with our leading journalists
Already have an account? sign in
Join our new commenting forum
Join thought-provoking conversations, follow other Independent readers and see their replies