Scotland summon uncapped 30-year-old from day at the coast to Rugby World Cup squad
Johnny Matthews received the shock call-up after an injury crisis at hooker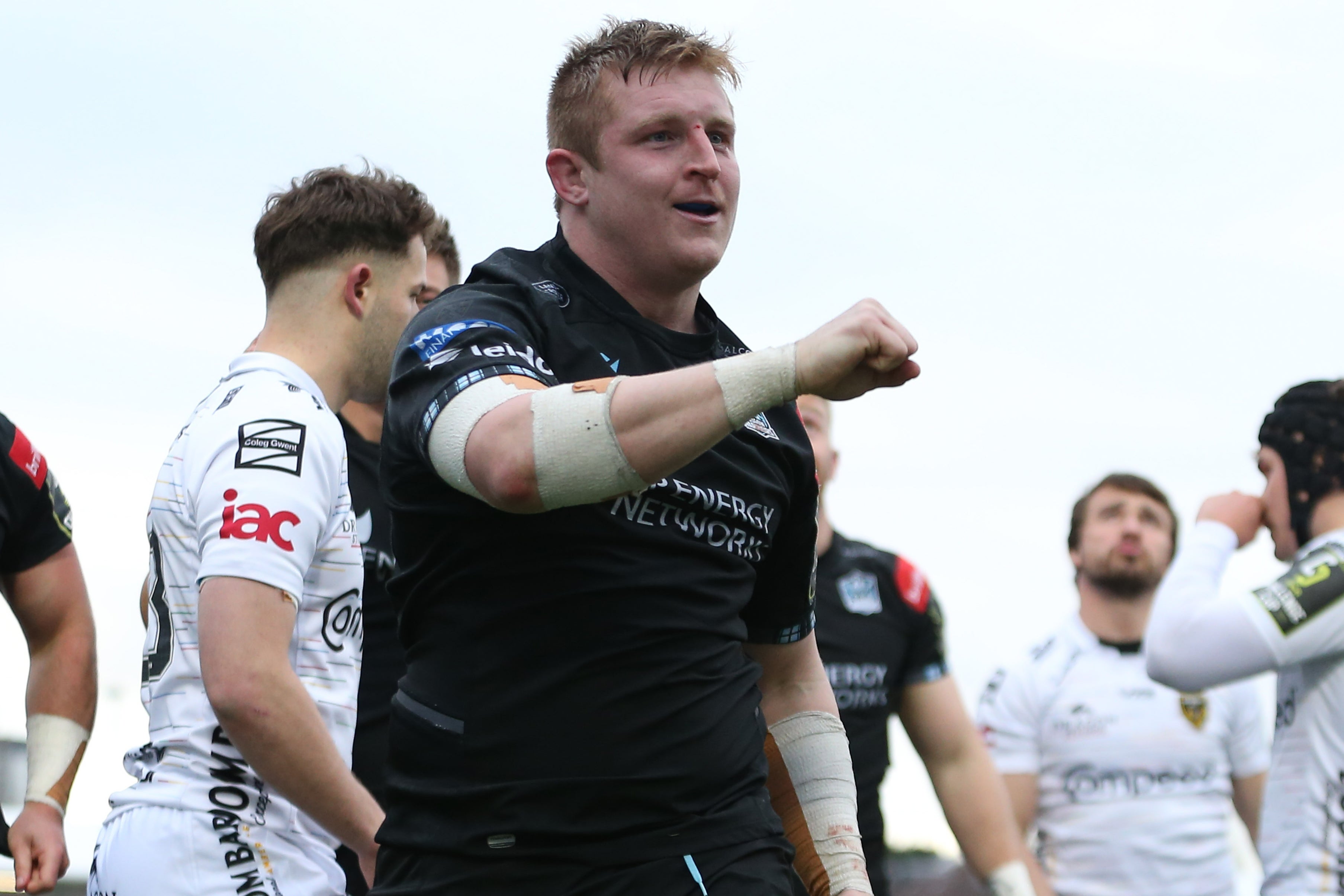 Uncapped Glasgow front-rower Johnny Matthews revealed he was stunned to get a call out of the blue on Saturday asking him to fly to France to join Scotland's Rugby World Cup squad.
The 30-year-old was enjoying a day out in the Fife coastal town of Elie when assistant coach John Dalziel phoned to tell him his services were required after Stuart McInally suffered a neck injury and had to withdraw just over a week after the 33-year-old Edinburgh forward got his own late call-up to replace the concussed Dave Cherry.
Matthews – effectively the Scots' sixth-choice hooker – rushed back to Glasgow to get himself organised and caught a flight to Nice on Sunday morning before being officially added to the squad.
"I'm buzzing to be here," he said, speaking from the Scots' training base in the south of France on Tuesday afternoon.
"I was very shocked to get the call but I'm obviously delighted and just looking to throw my hat into the ring to try to get some games while I'm here.
"I was in Elie with my wife and some good friends when I got the call from John. We were taking the dogs for a walk and when I saw John's number pop up, I knew he wasn't phoning for a catch-up.
"He said 'how quickly can you get to Nice?' and now I'm here. It didn't really feel real until I got here. It was a whirlwind 24 hours, trying to get packed, find my gumshield, get my boots and all the other stuff I needed.
"My boots were at (Glasgow's home ground) Scotstoun, so I had to shoot there and get them to keep the place open. I then quickly packed and got on a 6am flight on Sunday morning.
"Once I finally got here and got the (Scotland World Cup) kit, that's when it felt real. My wife flew out with me so she is loving it too."
Liverpool-born Matthews – who qualifies for Scotland through his Blantyre-born mother – enjoyed an impressive season for Glasgow.
However, he knew it would be a tall order to make the initial squad, with George Turner, Ewan Ashman, Cherry, McInally and Fraser Brown all more established in the international fold.
Ultimately the misfortune of Cherry and McInally over the past few weeks, allied to an ACL injury sustained by Brown in May, paved the way for Matthews to land an unlikely crack at the biggest tournament in the game.
"My aim is to play for Glasgow, and if you do that, you're always in contention for the Scotland squad I suppose," he said when asked if the possibility of World Cup involvement had featured prominently in his thoughts.
"The more I played for Glasgow, the more my hopes got a little bit higher, but it's a very hotly-contested position. There are five or six brilliant hookers in Scotland so I'm just happy to be here.
"I was hoping I had an outside chance of making it into the original training squad, but it's a pretty settled group and there have been the same three, four or five hookers in the last x-amount of squads so I knew I'd have to do pretty well to get in.
"I was disappointed but it wasn't a shock that I didn't get in."
With Matthews' only international appearance to date coming for Scotland A against Chile in June 2022, he now has the chance to win his first full cap at a World Cup, with must-win pool games against Romania and Ireland to come over the next two weekends.
Asked if he ever thought his opportunity of playing for Scotland had passed him by, Matthews – a prolific try-scorer at club level – said: "You never say never – you just keep playing well for Glasgow, keep scoring and you've always got a chance I suppose.
"It's a hotly-contested position but I'll do all I can over the next few days and hopefully I can get in the (match-day) squad. Rugby is a pretty brutal and physical contact sport and hookers are at the coalface.
"I'm gutted for the boys who have missed out on the opportunity (due to injury) but at the same time you've got to look out for yourself and take the opportunity when it presents itself."
Although he has not had the same intensive pre-season build-up that the rest of the Scotland players were subjected to, Matthews – who has thrived under Glasgow head coach Franco Smith – feels he is in good condition.
"I tried to keep myself in a shape that wasn't round over the summer," he smiled. "I didn't want to come into Franco's pre-season unfit anyway. Anyone who has done one of them will tell you you can't be unfit going into that."
Join our commenting forum
Join thought-provoking conversations, follow other Independent readers and see their replies