Josh Adams wants Wales to wrap up quarter-final place with time to spare
Wales are within sight of the last eight after successive victories in France.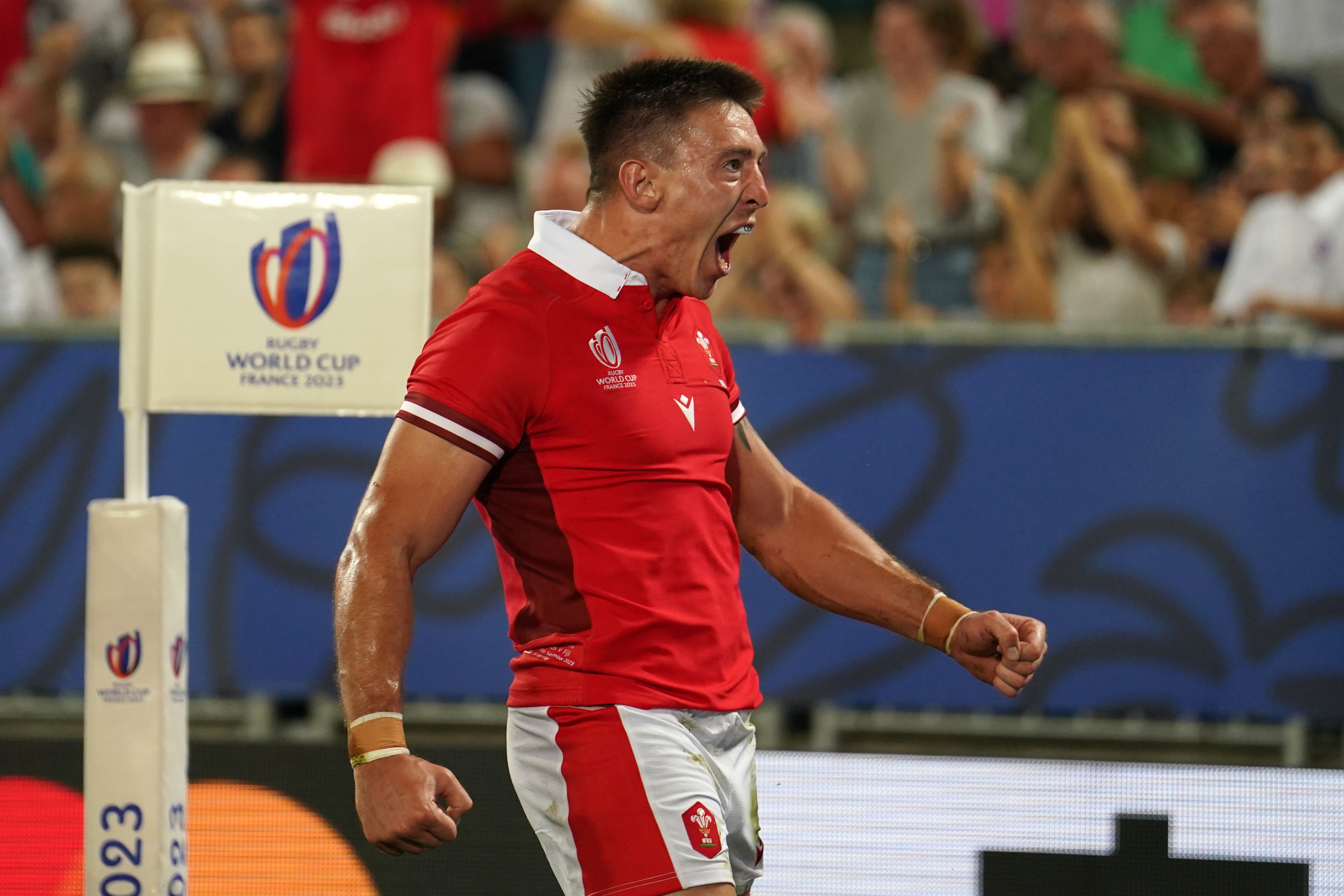 Josh Adams says the chance to clinch a Rugby World Cup quarter-final place on Sunday has been a motivational force behind Wales' preparations to face Australia.
Wales will guarantee a last-eight place if they topple the Wallabies in Lyon.
And they would do it with a game to spare, with their final Pool C fixture against Georgia a fortnight away.
Bonus-point victories over Fiji and Portugal have given Wales a maximum return of 10 points, and they will face an Australian side reeling from losing to Fiji six days ago.
That 22-15 defeat has left Eddie Jones' team on the brink of elimination, facing a serious prospect of making a pool-stage exit for the first time in World Cup history.
"It is in our hands now, which is a nice feeling," Wales wing Adams said. "It is all depending on us and how we perform.
"We are quite aware of the carrot at the end, if you like, and it has motivated us a lot this week, if I am honest.
"It is the best week we've had in my opinion. We are pretty highly motivated for this game, as will Australia be of course. It's a massive game for them as well.
"The past couple of games against Australia have been very tight. Sunday will be no different. Improving on our first two performances will be really important for us.
"Once we had put the Portugal game to bed, all the focus turned to Australia. I have felt the energy build as the week has gone on, which has been a good thing.
"We've talked about different aspects of the game, what it means for us as a squad going forward. Sunday will be a great contest, with both teams going after each other."
Wales have never failed to reach the World Cup quarter-finals with Warren Gatland in charge, having got there in 2011, 2015 and 2019.
And their current status is a far cry from results in last season's Six Nations, when Wales finished fifth after losing four of their five games.
Four months of intense preparation, though, has moulded a fiercely-competitive squad that has every chance of going deep in the tournament.
Adams added: "We have shown aspects of that brotherhood, how much we are willing to work hard for each other.
"We have had three months of it prior to coming here, and that work we have done has put us in good stead.
"We understand what we expect from each other. I expect the best of everybody else, and they should not expect anything less from me.
"As a squad we make a promise to each other before we play that no matter what happens out there we will constantly keep fighting for everything, every ball in the air, every ball on the floor, as a squad we will continually scrap for everything.
"We want to be a difficult team to beat and break down, and we have shown passages of that. We can get better and push it further.
"That is our aim, to impose ourselves defensively in a more aggressive way, but we need to be disciplined.
"Some of our discipline has been poor, and we have addressed it across the squad. I have no doubt everybody will scrap for 80, 90 or 100 minutes on Sunday."