Andy Murray to end comeback season early to be in 'best possible shape' for the Australian Open in January
Murray will miss two Masters series events in Shanghai or Paris in October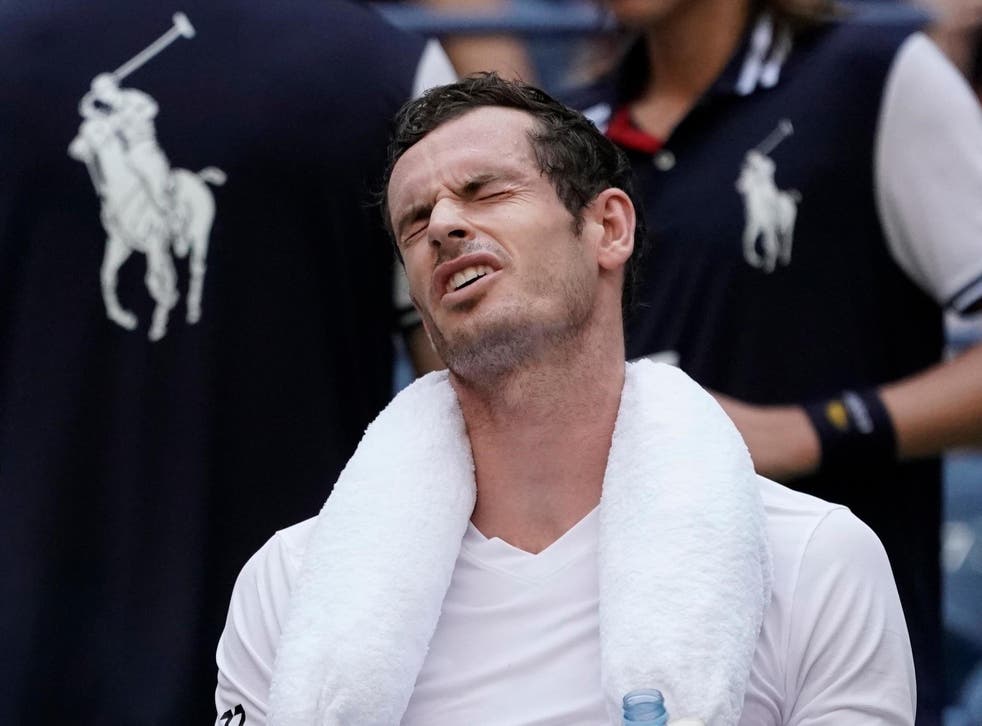 Andy Murray has announced that he will end his comeback season early to be in the "best possible shape" for the Australian Open in January after a difficult year.
The former world number one, who had hip-surgery in January and has struggled in the nine matches he has played since returning to the ATP tour in June, plans to play in the Shenzhen and Beijing tournaments in the coming weeks but will miss two Masters series events in Shanghai or Paris in October.
The three-time Grand Slam winner decided against competing at Wimbledon this year and was knocked out of the US Open in the second round in his first Grand Slam appearance after a 14 month absence.
"I'm looking forward to playing in Shenzhen and Beijing over the next few weeks," Murray, who is ranked at 308 in the world, said on Facebook.
"After that I've decided to end my season to give me the preparation time I need to get ready for a strong 2019.
"We are going to focus on some intense reconditioning/training blocks in the next couple of months with a view to being in the best possible shape for Australia in January.
"The last few months have been positive and with the extra work over the coming months I'll be closer to playing at my highest level again. I appreciate all the support."
Murray also recently pulled out of Britain's Davis Cup team because he did not feel that he could perform at a good enough standard to help the side on potentially their last appearance in Glasgow in the current competition's format.
"I had spoken to our captain, Leon, about possibly coming to just play doubles but having been recommended to take a couple of weeks off hitting to continue my reconditioning," he said in an emotional Instagram post. "I didn't want to just show up not ready to perform to a high enough standard and ultimately let my teammates/country down.
"If I don't get the chance to compete in Scotland again I just want to say thank you so much to all the fans who have come along to watch and support the team over the years. You have created some incredible atmospheres for me and the team to play in and I will always remember that."
Register for free to continue reading
Registration is a free and easy way to support our truly independent journalism
By registering, you will also enjoy limited access to Premium articles, exclusive newsletters, commenting, and virtual events with our leading journalists
Already have an account? sign in
Register for free to continue reading
Registration is a free and easy way to support our truly independent journalism
By registering, you will also enjoy limited access to Premium articles, exclusive newsletters, commenting, and virtual events with our leading journalists
Already have an account? sign in
Join our new commenting forum
Join thought-provoking conversations, follow other Independent readers and see their replies