Coco Gauff backs US Open activists after protest halted her semi-final
Coco Gauff had her semi-final interrupted by protestors for 49 minutes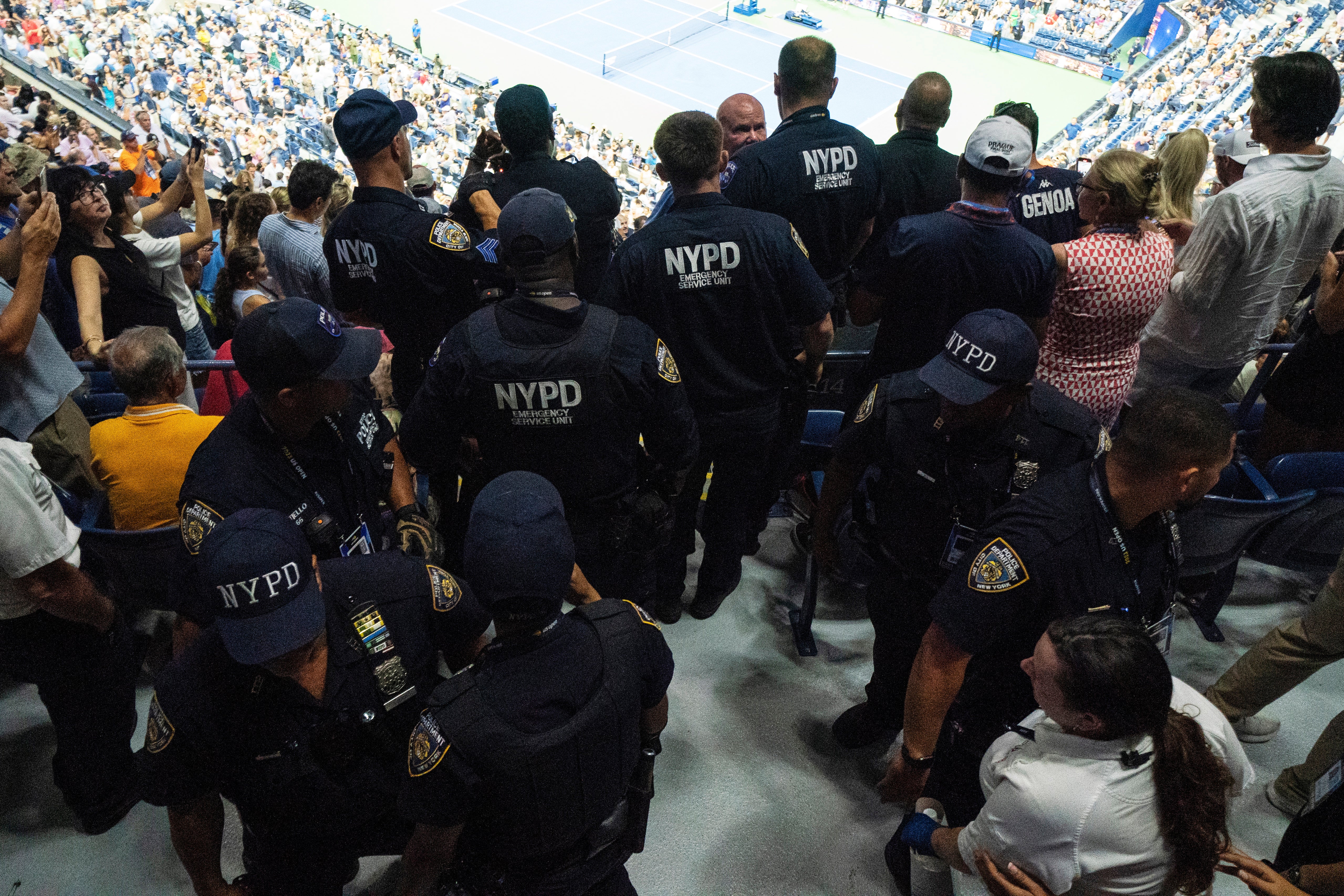 American Coco Gauff said she held no animosity toward the protesters who interrupted her U.S. Open semi-final match against Karolina Muchova on Thursday, though she did think their timing could have been a lot better.
The sixth seed beat Czech Muchova 6-4 7-5 at Arthur Ashe Stadium to reach the championship match at Flushing Meadows for the first time and continue her terrific season.
After winning the first set and taking the opening game of the second, the match was halted when four protesters began shouting from the stands.
Three were escorted out of the venue without further incident but a fourth "affixed their bare feet to the floor" of the stadium, the USTA said.
"It was done in a peaceful way, so I can't get too mad at it," Gauff said. "Obviously I don't want it to happen when I'm winning up 6-4 1-0, and I wanted the momentum to keep going.
"But hey, if that's what they felt they needed to do to get their voices heard, I can't really get upset at it."
The 19-year-old is no stranger to social activism, speaking out at a protest following the death of George Floyd, an unarmed Black man killed in police custody in the United States, three years ago.
While she said she was not clear on the precise nature of Thursday's environmental protest, Gauff said she believed that climate change was real and supports "preaching about what you feel and what you believe in".
"Would I prefer it not happening in my match? 100%, yeah," said Gauff. "I'm not going to sit here and lie. But it is what it is."
It was not the first time this season that activists have interrupted a tennis major, after 'Just Stop Oil' protesters disrupted play at Wimbledon.
Join our commenting forum
Join thought-provoking conversations, follow other Independent readers and see their replies