How Johanna Konta has recovered from tragedy to turn herself into a genuine French Open contender
Exclusive interview: The death of her former mind coach remains a painful memory for Konta, but on the court the Brit has been able to maintain her momentum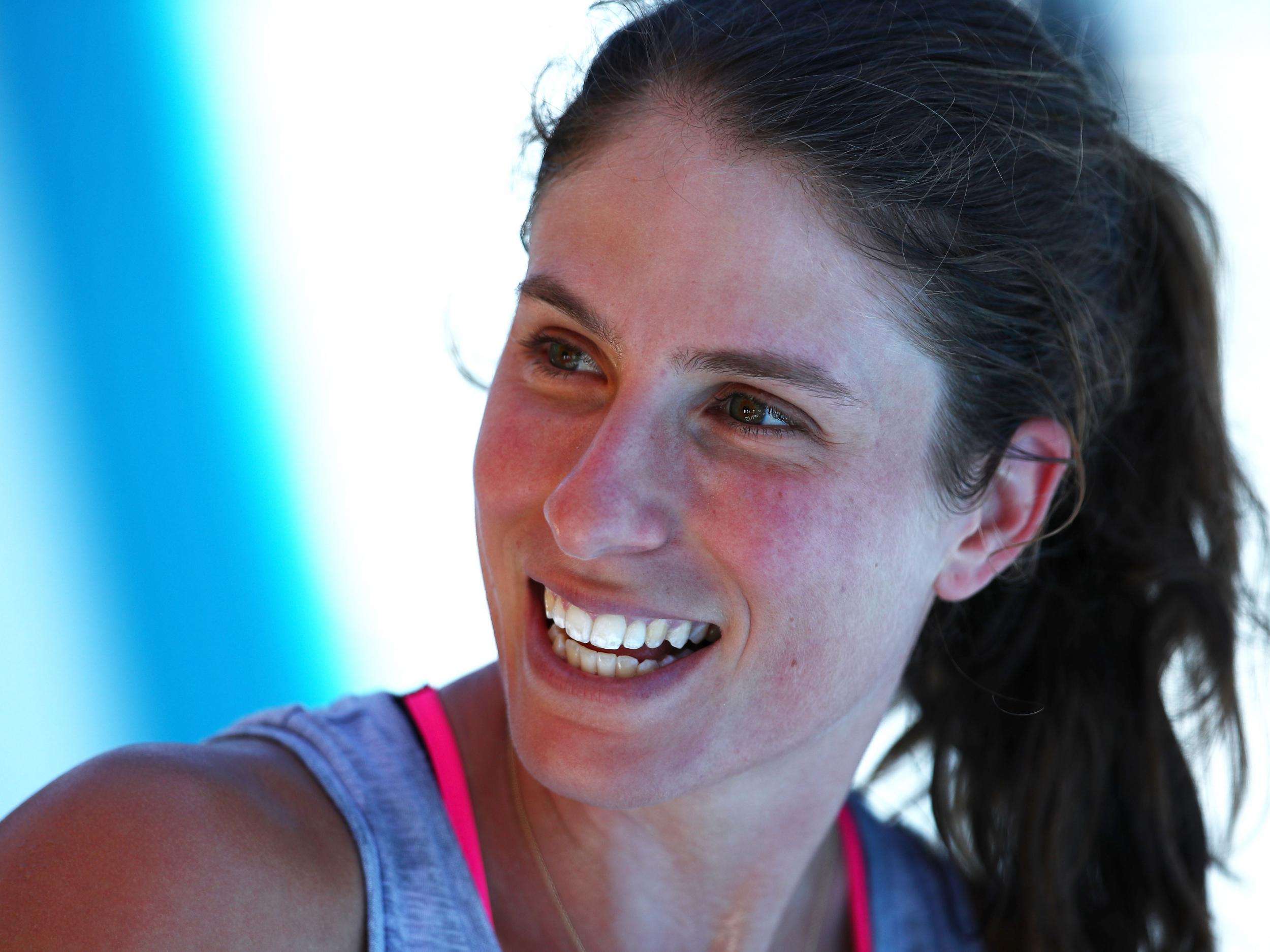 The death of Juan Coto, who did so much to help turn around Johanna Konta's career, is still a painful memory for the 26-year-old Briton, but time moves on. Konta has started working with another mind coach, though for the moment she is keeping that person's identity to herself.
"She actually knew Juan and she knows the things that we worked on together," Konta said. "But it is also important for me to keep evolving as well, to keep moving forward and also to add new tools, because the challenges change. Obviously I'm facing different challenges this year to what I was facing last year and the year before. I think it's important for me to keep adapting."
Coto, who died six months ago at the age of just 47, was a key figure in Konta's transformation from a player regularly beset by nerves into one of the most consistent and level-headed performers on the tour.
The world No 8 has all but perfected the art of staying in what she calls her "bubble", shutting out the wider concerns that used to get into her head and affect her game. She does not fill her mind with concerns about future opponents or rankings targets and instead focuses on the things she can control.
Konta has enjoyed such success in the last two years that it is all too easy to forget that she was ranked No 143 in the world going into the 2015 French Open and had to win three matches in qualifying just to reach the main draw. At this year's tournament, which starts on Sunday, she will be one of the favourites.
Although Konta is using a new mind coach, Coto's ideas are still very much part of her life. "I use things that we worked on together on a daily basis," she said. "Because he was such an influential part of not only my career but also my life, the things that we did together will be things that will carry me through for the rest of my life.
"It's not something that fades away with time because it's things that are so practical and so useful and just so relevant to life in general. I will always be going back to those tools with him, so I think that in that way his work lives on through me for ever."
The fact that Konta has continued to build on her progress this year is testimony to her mental strength given the major upheavals in her tennis life at the end of last year.
Not long after Coto's death, Konta parted company with Esteban Carril, the Spanish coach who had been another important figure in her rise. Since December she has been working with Wim Fissette, a Belgian coach who counts Kim Clijsters and Simona Halep among his former charges.
Having become the first British woman to break into the world's top 10 in October last year, Konta has cemented her position in the first five months of 2017. In January she won the title in Sydney and reached the quarter-finals of the Australian Open. At the start of April she enjoyed the biggest victory of her career when she won the Miami Open, beating Halep, Venus Williams and Caroline Wozniacki along the way.
Konta subsequently climbed to a career-high position at No 6 in the world rankings, though she has since fallen two places after making a modest start to the clay-court season. In the three tournaments she has played on clay this year she has won only two matches.
Although she has never won a main-draw match at the French Open – in her only two previous appearance she lost to Denisa Allertova (world No 88) in 2015 and to Julia Goerges (world No 57) last year – Konta likes playing on clay.
"It brings different enjoyments to the game," she said. "There's more creativity involved, there's more play involved with longer points and more physicality, so I think it brings a lot of challenges, but in an exciting way."
The British No 1 sees no reason why she should not play well at Roland Garros. "My experience on clay is less than possibly on hard and grass courts, but in terms of my game style and my physical abilities I think there's no reason why I can't adapt well to the surface and really try to maximize what I can do well on clay," she said.
"I think it's also a time thing – to really try and play as many matches on the surface as possible to try to get that time and experience. It's also about having a good mindset. Hopefully I will give myself every opportunity to stay there for a full two weeks."
Fissette is clearly helping to inspire confidence. "He's having a great influence on me," Konta said.
"It's not necessarily about changing me, it's about me evolving - and he's definitely having a big part in that.
"I think we're moving forward in a great direction. We're constantly looking at the little areas that we can maximize and make sure that I really do utilise everything about my body, my mind and my game to try to bring the best out of myself.
"We work quite well together. He's got a great sense of humour. But we've also got to remember that it's not just him and me. There's a great group of people around me and I think it's the way they all work together with me which makes me a very lucky girl."
Join our commenting forum
Join thought-provoking conversations, follow other Independent readers and see their replies