Novak Djokovic bemoans 'luck' after suffering defeat to Aslan Karatsev at own tournament
The Russian gained revenge over the 18-time Grand Slam winner after defeat to the Serbian at this year's Australian Open semi-final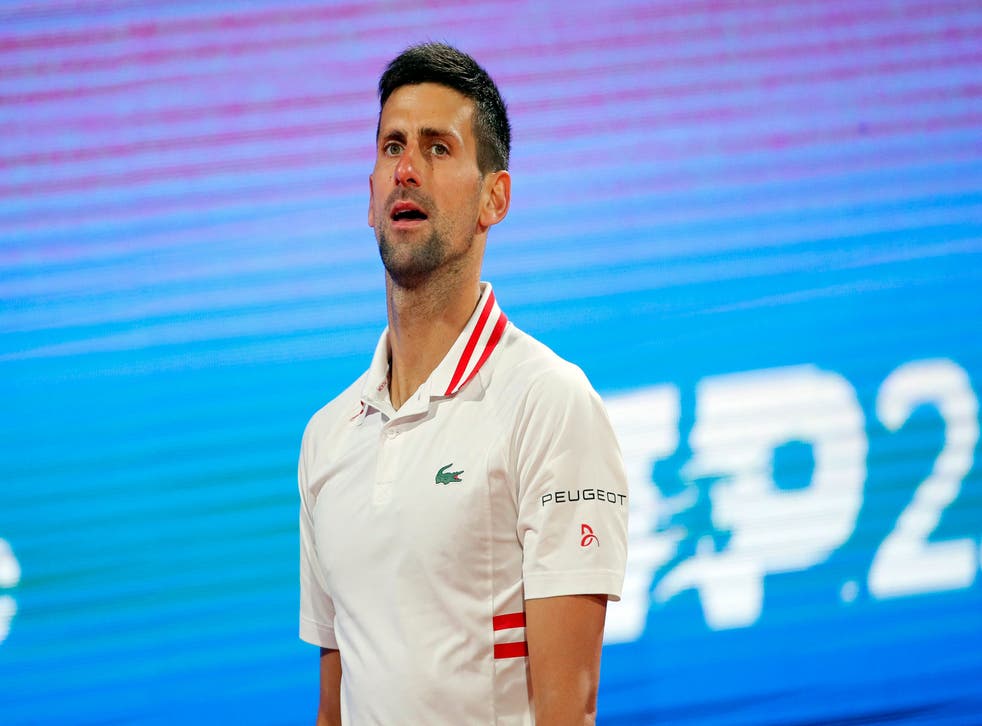 Novak Djokovic suffered a shock defeat to Aslan Karatsev at his own tournament as the Russian gained revenge for his Australian Open semi-final loss.
Karatsev went down to the world No 1 in Melbourne but had too much for his illustrious opponent in the Serbia Open, winning out 7-5 4-6 6-4 to book a place against Italy's Matteo Berrettini in the final on Sunday.
The Italian defeated Japanese star Taro Daniel 6-1 6-7(5) 6-0 at Djokovic's tennis centre by the Danube river in Belgrade.
Djokovic was his own worst enemy after passing up a number of break points, as his clay court woes continued.
The 33-year-old's form is a concern ahead of next month's French Open, having also lost to Briton Dan Evans at the Monte Carlo Masters, though the 18-time Grand Slam winner congratulated Karatsev.
"Hats off to Karatsev, he was bold and deserved to win," Djokovic told an online news conference.
"I will probably not be able to recollect all the memorable rallies in this match because I lost. I am not happy with my performance, I put up a fight but he delivered great shots every time he needed to.
"I was unlucky at times, it all came down to one or two shots but I had too many ups and downs throughout the match."
Karatsev said: "This is definitely the most important victory of my career. At the Australian Open in Melbourne I felt like I was playing against a wall but this is a different surface and I was focused."
Register for free to continue reading
Registration is a free and easy way to support our truly independent journalism
By registering, you will also enjoy limited access to Premium articles, exclusive newsletters, commenting, and virtual events with our leading journalists
Already have an account? sign in
Register for free to continue reading
Registration is a free and easy way to support our truly independent journalism
By registering, you will also enjoy limited access to Premium articles, exclusive newsletters, commenting, and virtual events with our leading journalists
Already have an account? sign in
Join our new commenting forum
Join thought-provoking conversations, follow other Independent readers and see their replies