Revenge for Novak Djokovic as combat with Andy Murray takes on new level of intensity
British No 1 is narrowly foiled in his attempt to win a third successive Shanghai Masters title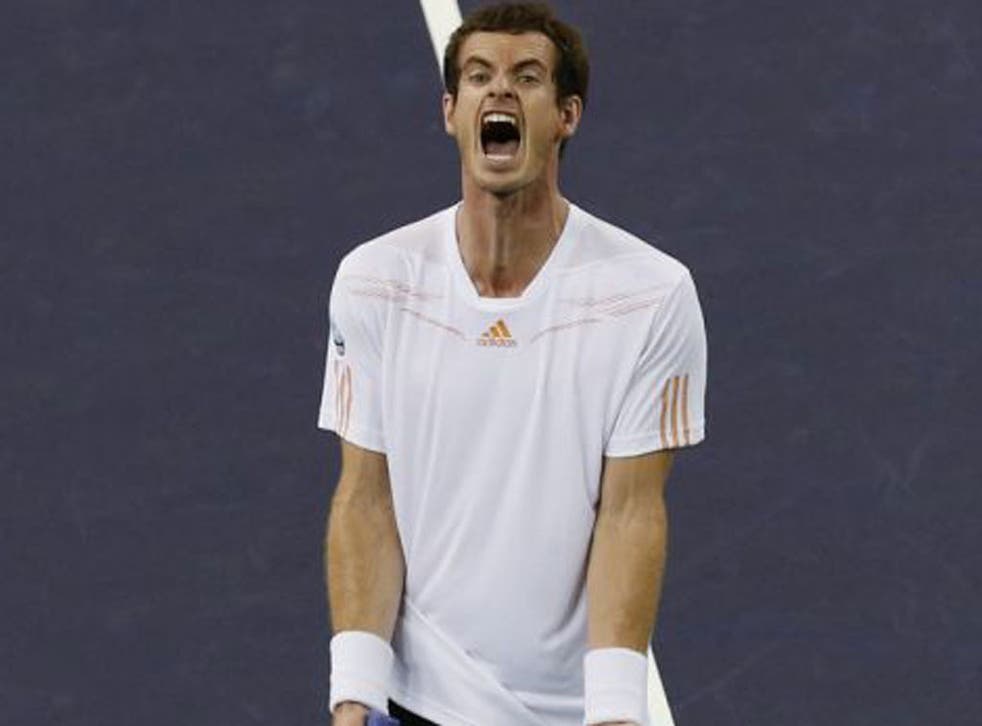 Most thought it would be many years before we would see a rivalry to match that between Roger Federer and Rafael Nadal, but yesterday's final of the Shanghai Masters showed that Andy Murray and Novak Djokovic have the potential to thrill spectators for many years to come.
Five weeks after Murray beat Djokovic in a marathon US Open final, the Serb gained a measure of revenge over the Scot with his 13th Masters Series triumph, a total bettered only by Federer, Nadal and Andre Agassi.
It was another superb match, with Djokovic saving five match points before winning 5-7, 7-6, 6-3 in three hours and 21 minutes. The two 25-year-olds – born just a week apart – fought each other almost to a standstill, with Murray in particular looking shattered by the end.
Murray is normally an excellent front-runner, but this was the second weekend in a row in which the world No 3 failed to convert match points after having two against Milos Raonic in the semi-finals of the Japan Open eight days earlier.
Nevertheless, the last fortnight has been a hugely encouraging return to competition following Murray's wonderful summer, when he won the Olympic and US Open titles and reached the Wimbledon final. He is due to play in Basle next week and in the Paris Masters before his major target for the end of the year, next month's Barclays ATP World Tour Finals in London.
"There were a lot of long rallies, long points, long games – it was a very physical match," Murray said. "It's not the first week of the year either. I also took a bit of time off after the US Open. You're never going to be in 100 per cent peak physical condition in terms of your endurance, so I struggled a bit towards the end."
While Djokovic holds the upper hand in the head-to-head record with Murray, having won nine of their 16 meetings, most of their most recent encounters have been outstanding contests.
Murray lost last year's three-hour Rome Masters final after serving for the match, Djokovic won again after nearly five hours in this year's Australian Open semi-finals, while Murray won in straight sets with a superb display in the Olympic semi-finals and triumphed again after another near five-hour epic at the US Open.
While Federer and Nadal offered a contrast of styles – the attacking Swiss against the counter-punching Spaniard – Murray and Djokovic have more similar games.
Both are great athletes who move around the court at devastating speed, both prefer to play from the baseline and they have the best returns of serve in the game.
All those qualities were evident yesterday in a remarkable first set which featured seven breaks of serve. After Murray had made the last to lead 6-5, Djokovic smashed his racket in anger. At the end of the second set Murray did the same.
The Scot had had his first match point at 5-4 and had four more in a stunning 22-minute tie-break, which Djokovic won 13-11.
Murray, who has not been in the best of health over the last fortnight and has been suffering with the recurrence of a back problem, clearly had troubles with his movement in the decider. When Djokovic hit some crunching returns, Murray was sometimes unable to get himself in position on the next shot and was hitting half-volleys from the baseline. Djokovic broke to lead 4-3 and again two games later.
The world No 2 now looks certain to regain the world No 1 ranking from Federer before the end of the year.
"When I faced those match points I tried to focus on each individually," Djokovic said afterwards. "He was so close to the victory that I cannot say I was the better player."
Murray admitted that Djokovic had been the better player in the decider. "In the first set, there were a lot of breaks and it was fairly even," he said. "In the second set, I probably played a little bit better, but he served very well on the match points.
"It's not like I threw the match away. I don't think I made any really glaring errors. When I had my chances, he just served very well and hit a couple of lines when he needed to."
As for his last fortnight in Asia, Murray said: "I played fairly well in Tokyo. It could have been a different story. I could have come away with two wins.
"Last year I came away from Asia with three wins, but I didn't win a Grand Slam and the Olympics. It's been a big year. This year I would have signed up for the way I played here, having won the US Open.
"To be honest, I don't feel that frustrated right now. Maybe previously [before I had won a Grand Slam title] that would have been the case.
"There were obviously some moments in the match when I guess both of us showed a bit of frustration. We obviously wanted to win a lot. But I feel OK just now. I'm sure after a few days I'll get over it."
Register for free to continue reading
Registration is a free and easy way to support our truly independent journalism
By registering, you will also enjoy limited access to Premium articles, exclusive newsletters, commenting, and virtual events with our leading journalists
Already have an account? sign in
Register for free to continue reading
Registration is a free and easy way to support our truly independent journalism
By registering, you will also enjoy limited access to Premium articles, exclusive newsletters, commenting, and virtual events with our leading journalists
Already have an account? sign in
Join our new commenting forum
Join thought-provoking conversations, follow other Independent readers and see their replies