Serena Williams joins Victoria Azarenka on the list of absentees for the Dubai Duty Free Championships
World number one pulls out with 'back problems'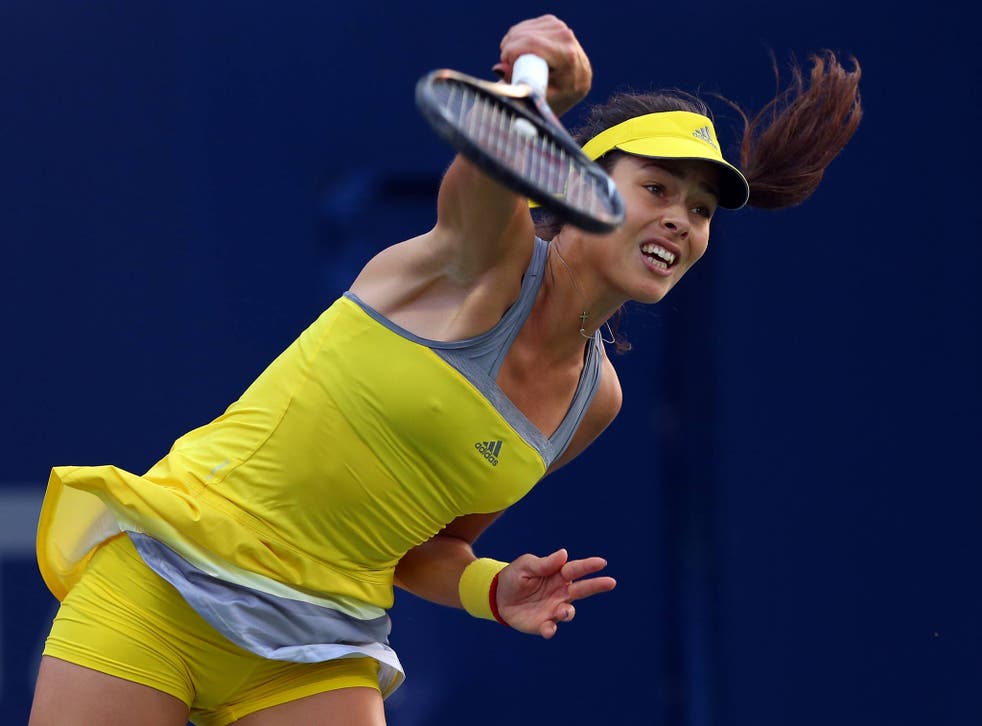 A few drops of rain fell here, which is about as rare an occurrence as a traffic jam in the desert, but organisers of the Dubai Duty Free Championships must have felt like they were in the middle of a downpour as they lost their second major attraction in as many days. Twenty-four hours after Victoria Azarenka withdrew without hitting a ball, citing a foot injury, last week's world No 1 was joined on the list of absentees by Serena Williams, her successor at the top of the rankings.
Williams pulled out shortly before she was due to play her opening match against France's Marion Bartoli, saying she had been suffering from 'back problems' which had been troubling her in Doha last week and indeed in Australia last month. 'I thought it would get better as the week went on, but it didn't,' she said. 'I don't want to keep pushing it and make it worse.'
The comments came as a surprise given that Williams had said the previous day that she felt 'so much better' and 'a completely different athlete and a completely different person compared with last week'. Williams, who also suffered with cough-and-cold symptoms in Doha, flatly denied that her decision had anything to do with Azarenka's withdrawal. With the Belarusian not playing here, Williams' position at No 1 is now secure at least until her next tournament in Miami, which begins in four weeks' time.
Williams, who said that playing so regularly had made recovery difficult, hopes to be back to full health before Miami, 'so I can start getting a really good training programme going so I can get really, really fit'. She said that she would be 'more selective' and might play fewer tournaments in future, though her commitment to events on the Women's Tennis Association tour has long been questioned.
The withdrawal of the game's two leading players has thrown the draw here wide open, though the eight quarter-finalists are all ranked in the world's top 30. The quality of the field is such that today's encounter between Petra Kvitova and Ana Ivanovic, both recent Grand Slam champions, was played on an outside court, where admission was free.
Kvitova, who nearly beat Williams last week and now faces Agnieszka Radwanska, won a high-quality encounter 7-5, 7-6, though the former Wimbledon champion twice failed to serve out for victory. 'She's a very clean striker of the ball,' Ivanovic said afterwards. 'Especially when she hits the ball in the sweet spot, it's very hard to pick where she's going to go. You have to commit to one side. The ball coming off her racket as a leftie also makes a big difference.'
Caroline Wozniacki, who would have expected to face Williams in the quarter-finals, instead meets Bartoli, who is only here thanks to a wild card after submitting her entry too late. Wozniacki has looked sharp in her first two matches, losing only five games, and was much too good for China's Zheng Jie, winning 6-0, 6-1.
Join our new commenting forum
Join thought-provoking conversations, follow other Independent readers and see their replies