Serena Williams suggests she will return to tennis after birth of her child
In her first public statement since her pregnancy was first announced last week, Williams posted a message on her Instagram to her unborn baby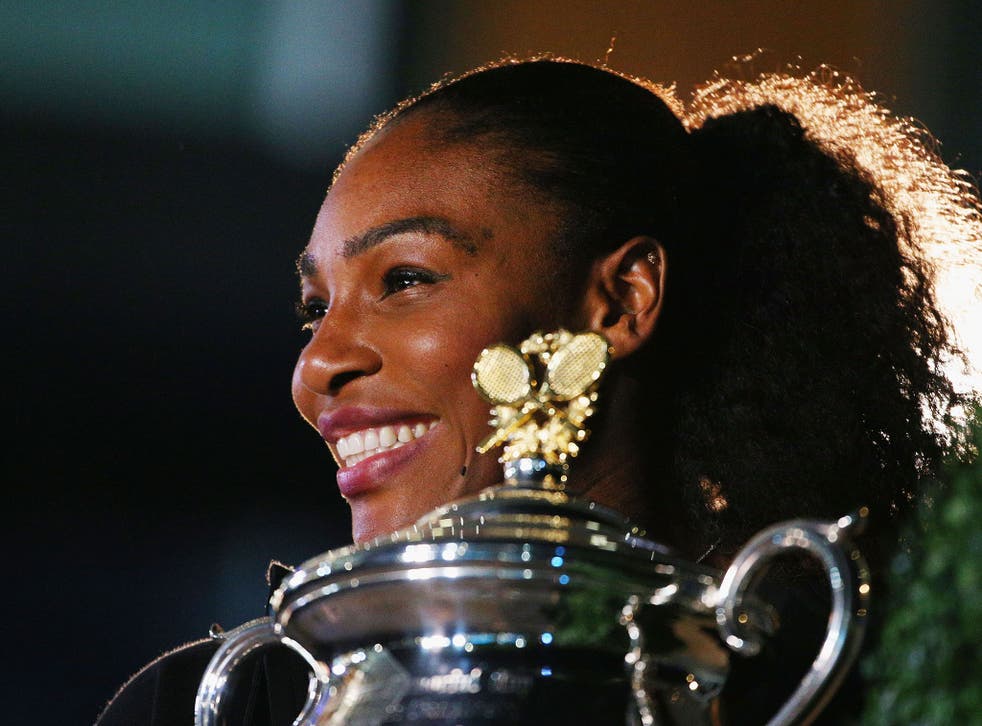 World No 1 Serena Williams has suggested she intends to return to tennis after the birth of her first child.
Williams posted a message on Instagram to her unborn baby in what was her first public statement since first announcing last week that she is pregnant.
"I can't wait for you to join the players box next year," she said. "But most importantly, I am so happy to share being number one in the world with you.
Venus and Serena Williams vs the world: The inside story on the making of two titans of tennis

Show all 3
"You gave me the strength I didn't know I had. You taught me the true meaning of serenity and peace. I can't wait to meet you."
Williams' baby is due later this year. The American will be 36 should she return to the sport at the start of next year.
Trainer Mackie Shilstone is confident the 23-time Grand Slam winner will "come back stronger" after the pregnancy.
"Without a doubt I think she will come back and be even strong – because she will be playing for two," Shilstone told the Guardian last week.
"If she sets foot on the court she will come to play. I hate using the word 'star' but Serena is a star in the true sense. She is just unique."
A number of tennis players have won Grand Slam titles after giving birth.
Belgium's Kim Clijsters won the US Open in 2009 and 2011, as well as the Australian Open in 2011, after giving birth in 2008.
Margaret Court Smith won three of her 24 titles after having a child in 1972.
Williams reclaimed the world No 1 spot on Monday without having played a single tournament since her Australian Open win in January.
Angelique Kerber can win back that ranking, though, if she wins two matches at this week's Porsche Grand Prix in Germany.
Williams has now been No 1 for a total of 317 weeks throughout her career, third behind Steffi Graf and Martina Navratilova.
Register for free to continue reading
Registration is a free and easy way to support our truly independent journalism
By registering, you will also enjoy limited access to Premium articles, exclusive newsletters, commenting, and virtual events with our leading journalists
Already have an account? sign in
Register for free to continue reading
Registration is a free and easy way to support our truly independent journalism
By registering, you will also enjoy limited access to Premium articles, exclusive newsletters, commenting, and virtual events with our leading journalists
Already have an account? sign in
Join our new commenting forum
Join thought-provoking conversations, follow other Independent readers and see their replies