US Open 2014: Now it gets serious as Murray looks to end top 10 hoodoo
It is 14 months since Murray last beat a player in the world's top 10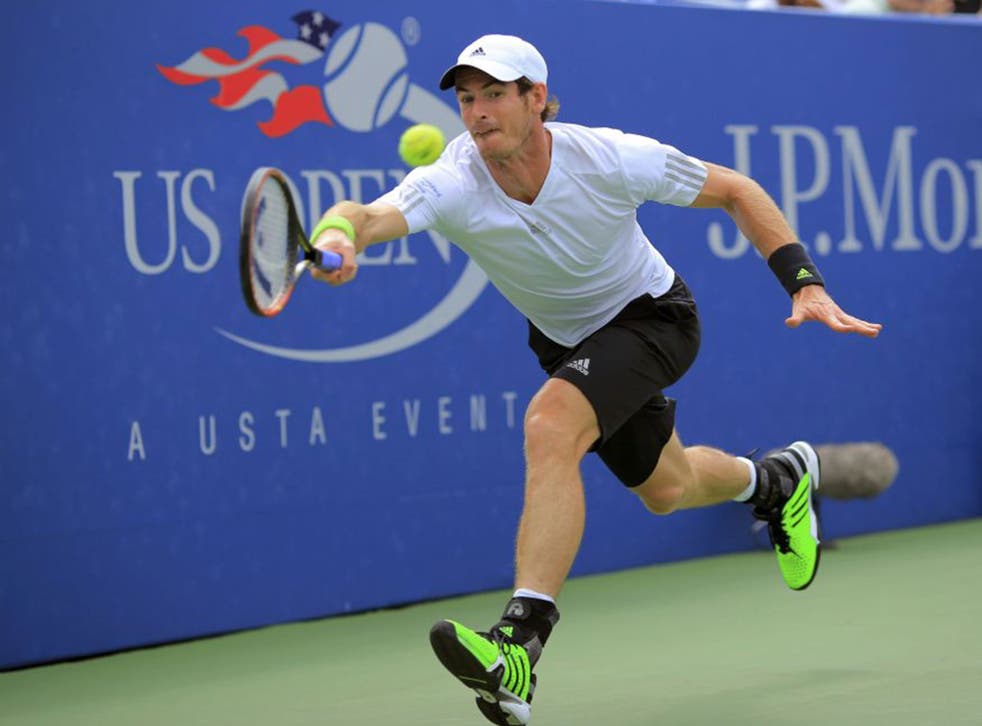 The unpredictable Dutchman, the untested German and the inexperienced Russian are all last week's news. After reaching the second week of the US Open by beating Robin Haase, Matthias Bachinger and Andrey Kuznetsov – all ranked outside the world's top 60 – Andy Murray knows that now is the time to prove that he still has what it takes to outgun the big hitters.
It is 14 months since Murray last beat a player in the world's top 10 – his victory over Novak Djokovic in last year's Wimbledon final was also the last time he won a tournament – but that run must end if he is to reach the quarter-finals here at Flushing Meadows. In the third match of this afternoon's day session in Arthur Ashe Stadium Murray takes on Jo-Wilfried Tsonga, the world No 10, and knows even tougher opposition will lie in wait if he continues to progress.
Murray, nevertheless, does not see his recent record against the top men as a problem. "I've beaten many top 10 players over the course of my career in these events and I'm sure it will happen again – and happen soon," he said on Saturday night after his 6-1, 7-5, 4-6, 6-2 victory over Kuznetsov, the world No 96.
Tsonga had lost eight matches in a row against Murray until they met last month in Toronto, where the 29-year-old Frenchman won their quarter-final after trailing 3-0 in the final set. Tsonga, who had fallen to No 17 in the world rankings earlier in the summer, went on to win the title in Toronto, where his victims also included Djokovic and Roger Federer. "It's never a good time to play Andy, but for me this is the best time because I'm feeling better than a few months ago," Tsonga said after his straight-sets victory in the third round over Pablo Carreno Busta.
Murray's mid-match lapses and failure to close out victories are arguably of greater concern than his defeats by top opposition. He has regularly lost matches from winning positions this year: he led Florian Mayer by a set and 3-0 in Doha, was a break up in the deciding set against Milos Raonic in Indian Wells and led Rafael Nadal 4-2 in the final set in Rome, but lost all three matches.
Even against Kuznetsov Murray had some dips, dropping serve four times, though he insisted he did not see his lapses as a major problem. "To be honest, it's better almost not to think about it too much," he said. "I've obviously played 500 or 600 matches in my career and you're going to have moments when certain things are hard.
"There are periods where some players struggle to serve out matches. Sometimes it can be struggling to come back from tough situations. Sometimes it can be struggling to stay ahead or having ups and downs in matches. You're going to go through that in an 800 or 900-match career. You've just got to keep doing the right things, keep going for your shots, keep making good decisions."
Did Murray think he was sometimes guilty of taking his foot off the gas in matches? "Not really," he said. "Sometimes guys can start playing well. Often people don't like to give credit when a guy is playing some good tennis as well."
Reaching the fourth round extended Murray's excellent record in the biggest events. The world No 9 has made the second week of his last 15 Grand Slam tournaments and 24 of his last 25. He knows people will start judging the success or otherwise of his coaching relationship with Amélie Mauresmo according to his results from here onwards but believes it is too early to expect her to have had a major influence on his game.
"It takes longer than just a couple of months," he said. "I said the same thing with Ivan [Lendl] as well. I think it takes five or six months before you can really change much. Since Wimbledon we've only actually had two weeks of practice – and practice is really where you can start to make changes to your game if there are things you want to improve.
"I would hope you'd start to see some changes, things I'm trying to work on, see them really improving by the Australian Open. But there's no reason why I can't have good results right now and she can't influence things right now."
Join our new commenting forum
Join thought-provoking conversations, follow other Independent readers and see their replies