'If you want to default me, I will gladly sue': Vasek Pospisil apologises for expletive-laden rant
Canadian's outburst followed a fractious meeting with the ATP hierarchy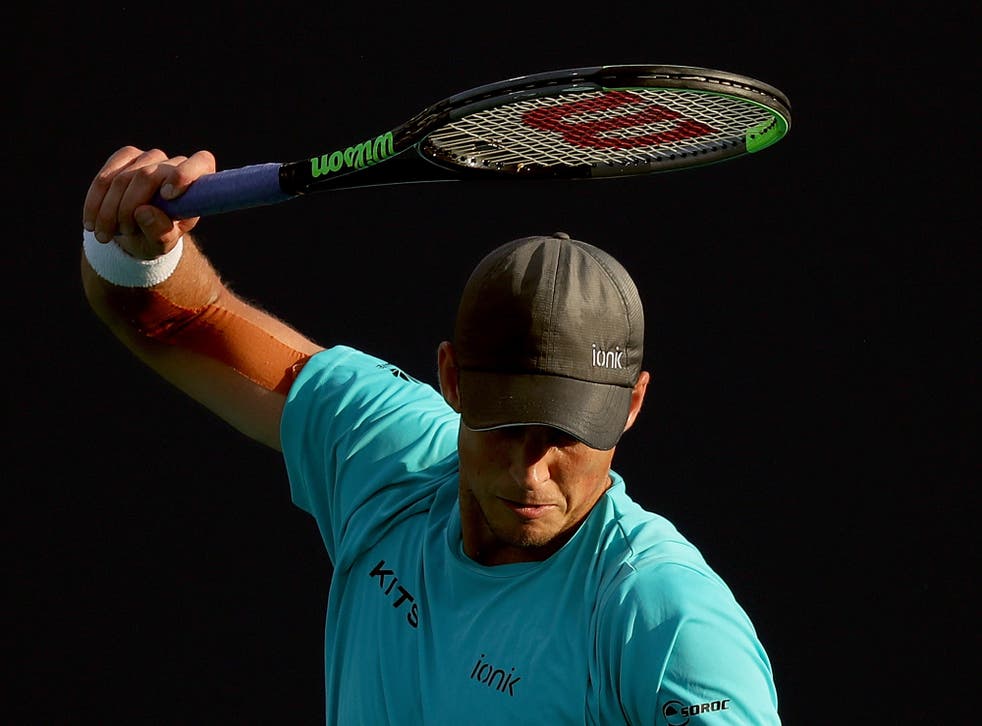 Vasek Pospisil has issued an apology after launching into an expletive-laden outburst in the first round of the Miami Open, during which he threatened to sue the sport's governing body.
The world No 67's tirade followed a fractious meeting with the ATP hierarchy on Tuesday during which Pospisil was allegedly subjected to personal insults by ATP chairman Andrea Gaudenzi.
On set point in the first set, Pospisil was given a point penalty for verbal abuse and said: "An hour and a half the chair of the ATP f****** screaming at me in a player meeting for trying to unite the players," Pospisil shouted. "For an hour and a half... the leader of the ATP... f****** a*******. If you want to default me, I'll gladly sue this whole organisation."
In a statement on Thursday, Pospilil admitted to being "unnerved" by the meeting.
"I want to sincerely apologise for my behaviour on the court in Miami earlier today," he wrote. "I underestimated the toll those emotions took on me until I stepped onto the court today. Again, I am sorry for my on-court behaviour and the language I used."
Along with world No 1 Novak Djokovic, Pospisil has been leading an attempted breakaway from the ATP Players' Council in a bid to give more power to players - although their move has not been united in support.
Tempers are said to have flared over a reduction in prize money at the Miami Open along with the continued bubble environments at tournaments, with John Isner citing the less strict measures golf's PGA Tour have successfully used.
Read more
Candian website Open Court alleged that Pospisil had been rounded on in the meeting by chairman Gaudenzi.
"They called him things like "ignorant", "uneducated" – lovely stuff like that," it claimed. "We're told that he was in tears. And that even just before he took the court today to play his match, he was still shaken up."
Register for free to continue reading
Registration is a free and easy way to support our truly independent journalism
By registering, you will also enjoy limited access to Premium articles, exclusive newsletters, commenting, and virtual events with our leading journalists
Already have an account? sign in
Register for free to continue reading
Registration is a free and easy way to support our truly independent journalism
By registering, you will also enjoy limited access to Premium articles, exclusive newsletters, commenting, and virtual events with our leading journalists
Already have an account? sign in
Join our new commenting forum
Join thought-provoking conversations, follow other Independent readers and see their replies