Wimbledon 2015 - Nick Bollettieri: Novak Djokovic really is the game's most perfect player
However many times these guys play each other, I don't think Roger can beat him from the baseline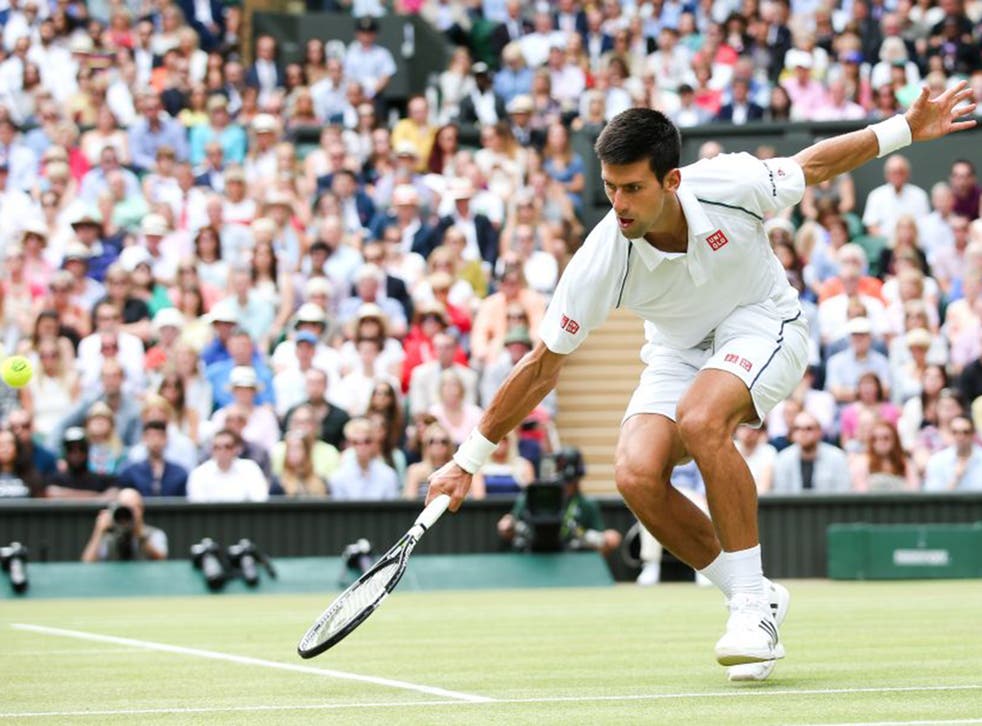 This final confirmed it: Novak Djokovic is the most perfect player of all time. Repeat, of all time. To my mind he is the one player who does not have a weakness in his game.
I'd talked before about Roger Federer's phenomenal record on serve this Wimbledon, but hell, he never had Djokovic on the other side of the net. When he did, he was broken in every set, and with Novak once is normally enough. If there was a criticism to make of Federer, I think he didn't come in enough, as he's been doing so well in previous matches. However many times these guys play each other, I don't think Roger can beat him from the baseline.
Another key factor: Djokovic plays magnificent defensive tennis. He takes shot after shot and gets that ball back and when you can do that, you should win most of the time. So as the match went on into the third and fourth sets it was getting away from Roger, and that backhand was beginning to slip a little. He had only a couple of chances to break and then Novak came up with a big ace or two.
Federer can still look back on the finest individual performance of the fortnight, against Andy Murray, and one as good as anything I have seen in 60 years of watching tennis. Did that take something out of him? Not physically maybe, but in a match like this, when you lose those long rallies of 20 strokes or more, that takes it out of you mentally. Djokovic just gets back too many balls and that wears you down. He is one of the great returners in the history of our sport. And a worthy champion of course.
So not the absolute classic final we'd hoped for, but, hey, this has been a terrific Wimbledon. We've seen new young players coming through like Muguruza, some American juniors too by the way, and for me Serena Williams has proved beyond any doubt that she is the best goddam women's player ever.
True, there were some disappointments in the women's singles, with Halep and Kvitova and poor Bouchard all going out, but then that emotional victory for Martina Hingis in the doubles on Saturday.
Overall, who could have asked for much more? Real encouragement for you Brits too. Heather Watson's great effort against Serena already seems a while ago but she won't have forgotten it, and by adding just a little more to her game, the kid can make great strides. And Murray has no reason to be down on himself after that wonderful semi-final against Federer. He can take plenty of positives into the Davis Cup this week. Here's to next year!
Nick Bollettieri appears in 'The Independent' courtesy of the renowned IMG Academy in Florida, which he founded 34 years ago.
Go to www.nickbollettieri.com to access the lessons, tips and expertise garnered in his 55-year coaching career.
Go to www.independent.co.uk/sport/tennis/wimbledon for videos filmed by Bollettieri exclusively for 'The Independent'.
Join our new commenting forum
Join thought-provoking conversations, follow other Independent readers and see their replies