UFC star Jorge Masvidal recreates famous flying knee KO at AEW show to floor Chris Jericho
The welterweight recorded the fastest knockout in UFC history when he used the technique on Ben Askren two years ago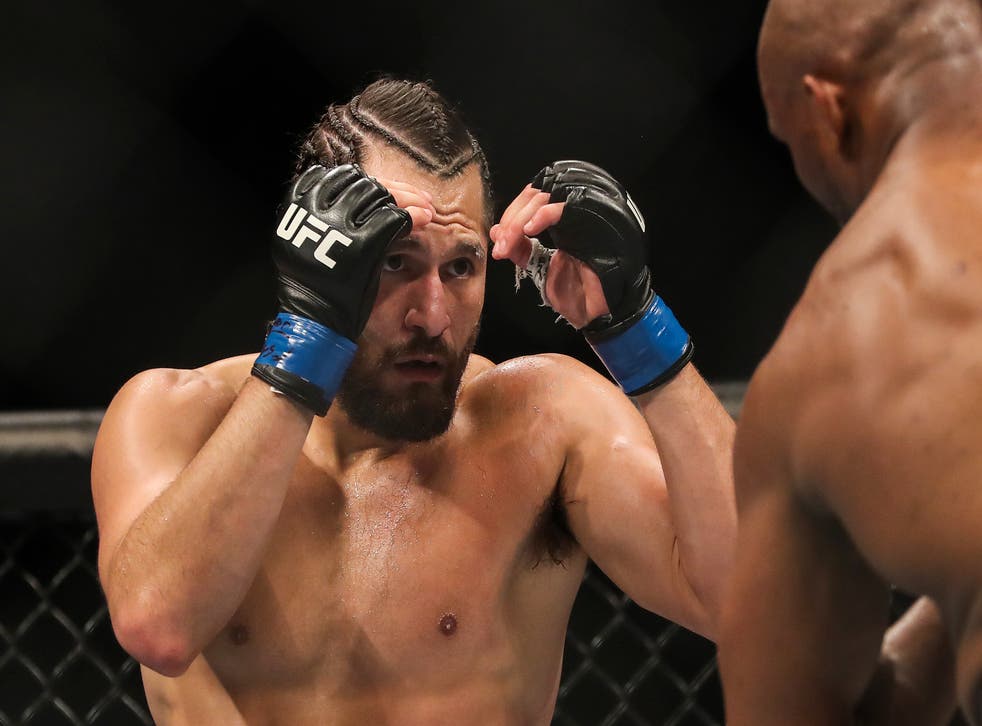 A video of Jorge Masvidal using his famous flying knee on wrestling legend Chris Jericho at All Elite Wrestling (AEW) Rampage has gone viral.
The move, which he used to defeat Ben Askren in a record five seconds at UFC 239, hit Jericho in the face and ESPN's Marc Raimondi reported that another UFC star raided the stage at the event.
He tweeted: "Jorge Masvidal and Junior dos Santos are getting involved in the action at AEW right now at Arthur Ashe Stadium in Queens. The show will air Friday night."
"Masvidal apparently hit Chris Jericho with the running knee that finished Ben Askren. This is an actual thing that happened tonight in Queens. I don't want to wait until Friday to see this."
This isn't the first time Masvidal has been involved in a wrestling show and there have been hints the UFC star could move to the sport in future.
President of AEW Tony Khan said: "Jorge comes 'cause he loves wrestling. He likes having a good time. I think he likes me, I like Jorge a lot and it's fun having him here. So, it's really an honour to have Jorge Masvidal. I mean, Jorge is such a cool guy.
"I can't tell you what a nice person he is, and he's always really been good to me like not when we're at shows but just around Florida and stuff. And it was a big deal for him to come here, and who knows?"
Register for free to continue reading
Registration is a free and easy way to support our truly independent journalism
By registering, you will also enjoy limited access to Premium articles, exclusive newsletters, commenting, and virtual events with our leading journalists
Already have an account? sign in
Register for free to continue reading
Registration is a free and easy way to support our truly independent journalism
By registering, you will also enjoy limited access to Premium articles, exclusive newsletters, commenting, and virtual events with our leading journalists
Already have an account? sign in
Join our new commenting forum
Join thought-provoking conversations, follow other Independent readers and see their replies