LeBron James after ripping his sleeved jersey: 'If fans love them, I love them'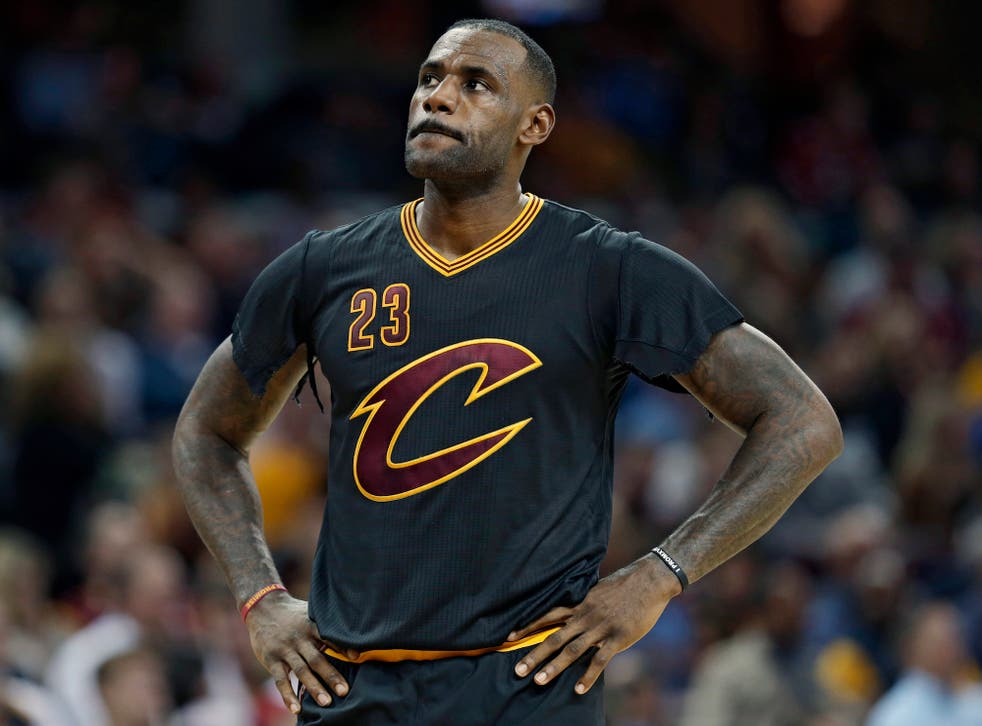 We've found LeBron James' only weakness: Jerseys with tiny sleeves.
The youngest player to reach 25,000 points in NBA history has embarrassed defenses for 13 seasons. But on Wednesday night, facing the shell of a professional team the New York Knicks, James went 9-for-23 from the field. After missing a 3-pointer in the second quarter, James expressed his love for the team's new alternative jerseys by opening the sleeves of the Cleveland Cavaliers' new alternate jerseys.

King James' Cavs would top the Knicks 96-86, still, he addressed his frustration to ESPN on Thursday morning.
"I was just frustrated with myself, I was just off rhythm a lot tonight, and the jersey was the only thing I could go to. I couldn't do nothing to my face."
James continued by complimenting the jerseys, saying it's been awhile since the franchise has worn black uniforms. He also admit that he was more frustrated with his shot and "had to take it out on something."
"I mean, if the fans love them, I love them. That's what it's all about. I think our fans here in Cleveland and around the world and around the league love the uniforms. I'll wear them for 48 minutes in a ballgame. Obviously, I'm so used to the sleeveless cutoffs, whatever you want to call them — tank tops — I've been playing in tank tops my whole life. But for a game here, a game there, I don't mind it."
Clearly James is being a good sport, and possibly avoiding a fine by criticising the NBA. In March 2013, James gave a much less favourable review of the tiny sleeves that have become such a nuisance to his jumpshot.
"I'm not making excuses, but I'm not a big fan of the jerseys. Every time I shoot it feels like it's just pulling right up underneath my arm," he then told ESPN. I already don't have much room for error on my jump shot. It's definitely not a good thing."
Join our new commenting forum
Join thought-provoking conversations, follow other Independent readers and see their replies