White Sox ace Giolito pitching perfect game thru 6 vs A's
Chicago White Sox ace Lucas Giolito is pitching a perfect game through six innings against the Oakland Athletics in their playoff opener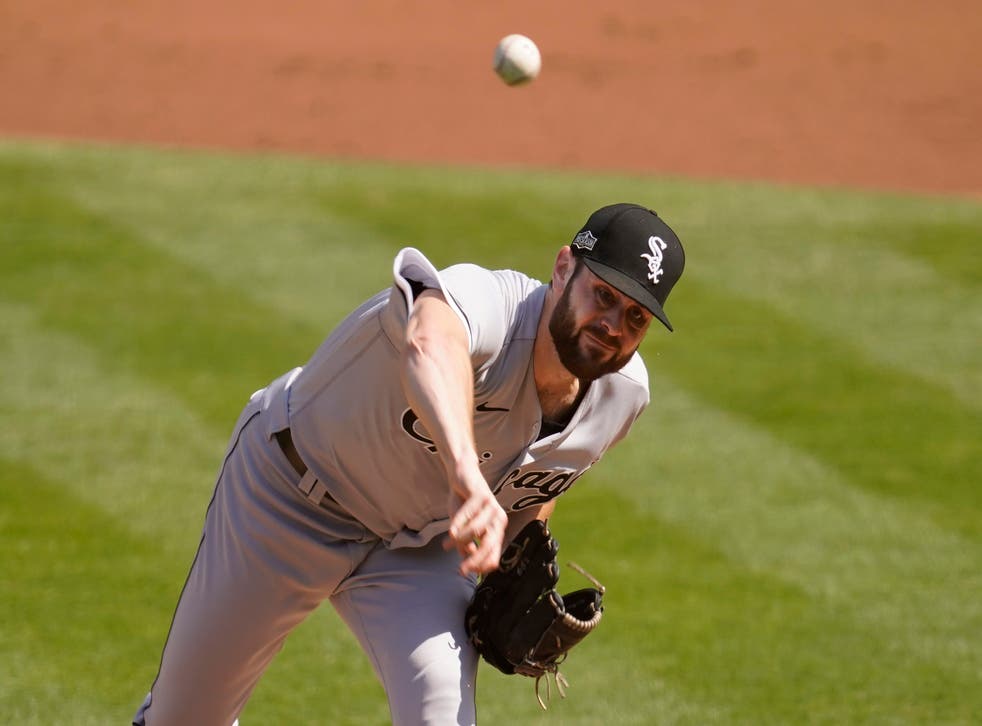 Chicago White Sox ace Lucas Giolito is pitching a perfect game through six innings against the Oakland Athletics in their playoff opener.
Giolito has thrown 73 pitches Tuesday at the Coliseum in his postseason debut.
Giolito pitched a no-hitter against Pittsburgh on Aug. 25.
Jake Lamb's line drive to center field in the fifth was the hardest-hit ball by the A's against the 27-year-old Giolito.
Giolito has struck out six, and yelled after fanning the side in the sixth.
The White Sox lead 3-0 in Game 1 of the best-of-three series.
The late Roy Halladay of the Phillies in 2010 threw a perfect game in the regular season and then tossed a no-hitter against the Reds in the playoffs — the only person to have a regular-season and postseason no-hitter in the same year.
Halladay and Don Larsen, who pitched a perfect game for the Yankees in the 1956 World Series against Brooklyn, have the only two postseason no-hitters.
___
More AP MLB: https://apnews.com/MLB and https://twitter.com/AP_Sports
Register for free to continue reading
Registration is a free and easy way to support our truly independent journalism
By registering, you will also enjoy limited access to Premium articles, exclusive newsletters, commenting, and virtual events with our leading journalists
Already have an account? sign in