Christian Wade: Why the hard work starts now for the would-be NFL star
News of the former England international wing being handed a contract with the Buffalo Bills has been slightly misinterpreted with a number of obstacles still standing between him and the career switch he craves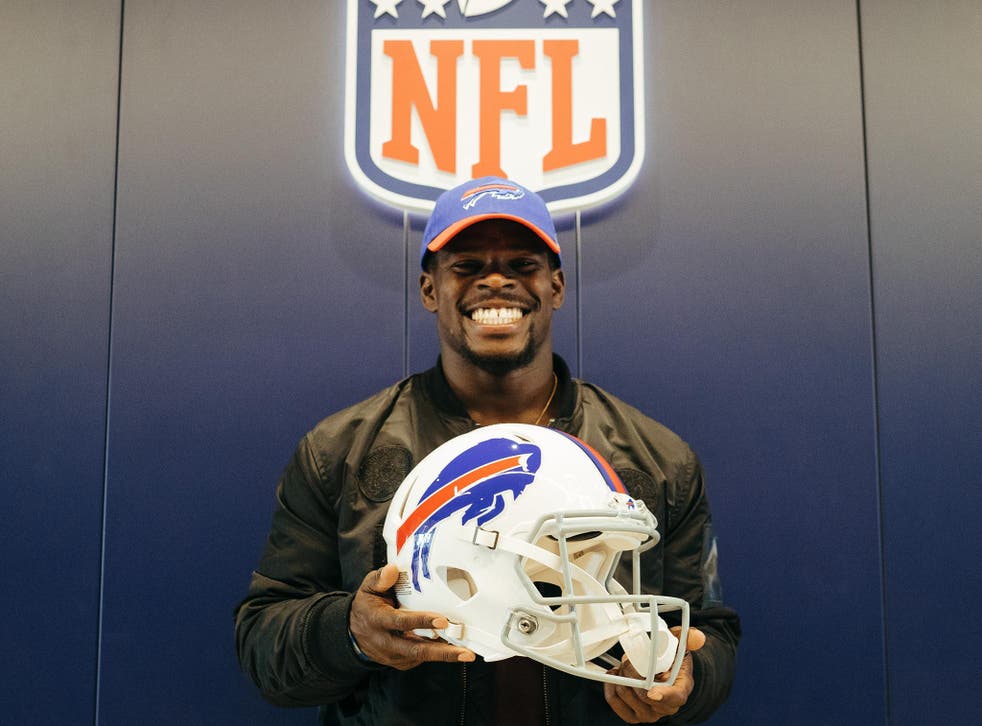 For Christian Wade, the hard work starts now.
News of the former England international wing signing a contract with the Buffalo Bills has been slightly misinterpreted back home, with Wade's place on the NFL's International Player Pathway scheme meaning he was always going to be handed a deal. Monday's announcement is merely the latest formality in the agreement that Wade reached when he agreed to walk away from rugby for a shot at the NFL last autumn.
It is an important formality, of course. Wade now knows where he will be playing and can set up home in Buffalo, a frigid town near New York's Canadian frontier, with the safety net that even if he doesn't make the Bills' 53-man roster for the regular season, he is assured of a place on their practice squad.
The former Wasps winger, who remains the third-highest try scorer in Premiership Rugby history, will be aiming higher after leaving behind a career of such distinction but he has to prove himself in training camp first.
Buffalo have a long-standing workhorse running back, LeSean McCoy, in the position that Wade would like to occupy. General Manager Brandon Beane, the man who rang Wade last week to offer him a place with the Bills, has also added future hall-of-fame runner Frank Gore this off-season to provide competition and depth.
The best pictures from Super Bowl 53

Show all 60
It means Wade will likely be battling for a roster spot with a seventh-round pick from 2015, Marcus Murphy, and whoever else the Bills choose to add at the position in this month's draft. Wade is also slated to look for work as a punt returner, adding some special teams value to signing him but still offering him few opportunities to impress.
By way of precedent, just a couple of season ago Jarryd Hayne attempted to trade rugby league for a career in the NFL. Hayne had twice been the NRL Player of the Year, including the year that he chose to switch sports, and was crowned the Rugby League International Federation's International Player of the Year in 2009.
Hayne was one of the best rugby league players in the world but retired from American football after just 17 carries as a running-back, six receptions and eight snaps as a returner. Most memorably, he dropped his first punt on Monday Night Football - one of America's most-watched broadcasts - and struggled to regain the trust of the coaching staff.
After a season of scant opportunity and much sitting on the bench, Hayne returned to rugby league. Going from being a big star to the peripheral role of occasional returner and third-down back is a difficult transition but it is broadly the same as what Wade will attempt.
"It is all about believing in myself and my ability. I stepped out of rugby 100% confident I could make it," he said.
"I've put a lot of trust in the process and I knew that if I gave it my all I could get to where I am now."
It is why he's been training at the IMG Academy in Florida since December, learning the nuances of a sport he had never played before and working with coaches to adapt his rugby-playing physique to a shape that will work better in the NFL.
"There has been a huge mental challenge, it's like learning a new language," he said. "You go into a classroom and learn something completely new in a short period of time. It's been a real test and will continue to be so, as I've only scratched the surface of what is required.
"People shouldn't take the transition lightly. Hopefully this encourages people to get involved in the sport more, potentially at a younger age.
"I wouldn't advise anyone to do this if they think it is easy. You really must believe in yourself and commit to the process if you are going to be successful and get to the point I am at now. I've had amazing support around me, and it's played a big part."
The next bit is the hard bit, showing up to training camp and winning a roster spot up against seasoned pros, at least one future hall-of-famer and potentially some young bucks fresh out of the college system who will be fighting for their futures too.
Wade's contract with the Bills is the first step on a long road, but one that he feels ready to take on.
Join our new commenting forum
Join thought-provoking conversations, follow other Independent readers and see their replies