LeBron James: LAPD union calls for NBA to investigate 'you're next' tweet
The NBA star says he is 'desperate for more accountability'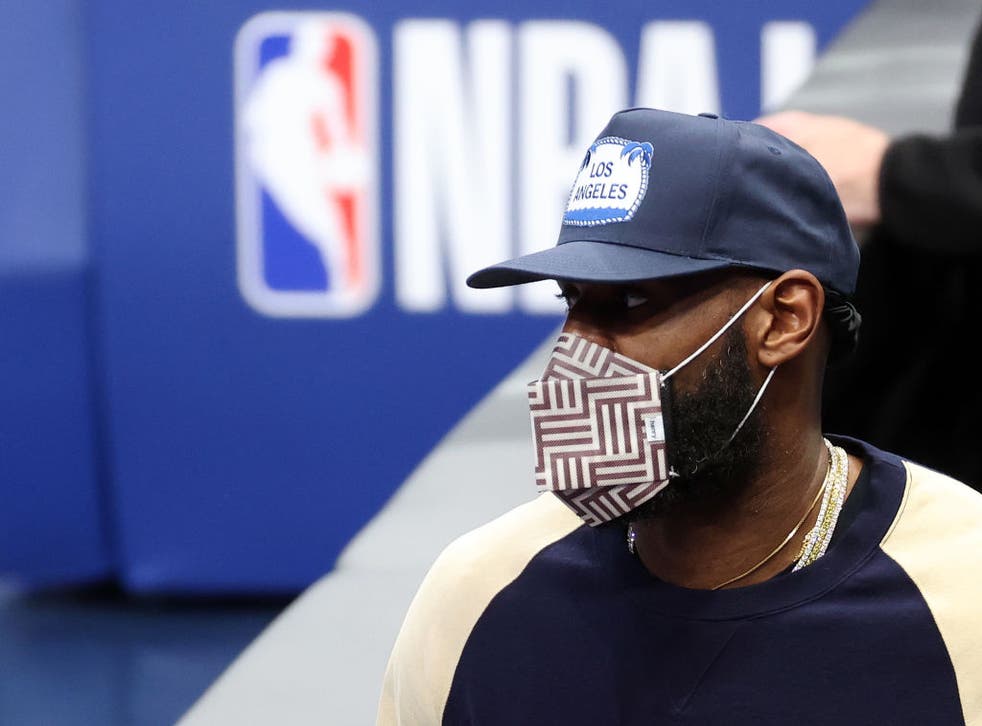 A member of the Los Angeles Police Department union has demanded the NBA investigate a tweet sent by LeBron James which is claimed to have been a call to "incite violence".
The LA Lakers star posted several times to social media in the aftermath of the Derek Chauvin guilty verdict, with one simply reading "Accountability" and others calling to continue the fight against racism.
A further tweet showed one of the police officers on the scene at the shooting of 16-year-old Ma'Khia Bryant, with the captain "You're next", which Detective Jamie McBride of the LA Police Protective League Board of Directors says must be investigated to see if it violated any league rules or policies.
"LeBron James sent that tweet out to over fifty million followers to incite violence is basically what that tweet did," McBride told Fox News.
"No officer wants to take a life, but I'll tell you one thing, that officer saved a life and he's a hero," McBride added, while also accusing James of wanting to be seen as a "crusader" but in reality being a "hypocrite", on account of hiring the same police officers who he has criticised to operate as security at his private residence.
"One of the biggest hypocrites out there is LeBron James," McBride said.
"LeBron James has talked time and time again about police officers and how bad, they're all killers. However, they're also doing protection at his house. Off-duty officers provide security for him and his family. So you have killers at his house providing security for him."
James has since deleted the "You're next" tweet and posted instead that he is simply anxious not to let up the fight and the momentum against racial injustice.
However, he says he was intending his original post to be representative of "the entire system" rather than a single police officer and repeated his calls for "accountability".
The NBA has yet to comment on the issue, McBride said.
Register for free to continue reading
Registration is a free and easy way to support our truly independent journalism
By registering, you will also enjoy limited access to Premium articles, exclusive newsletters, commenting, and virtual events with our leading journalists
Already have an account? sign in
Register for free to continue reading
Registration is a free and easy way to support our truly independent journalism
By registering, you will also enjoy limited access to Premium articles, exclusive newsletters, commenting, and virtual events with our leading journalists
Already have an account? sign in
Join our new commenting forum
Join thought-provoking conversations, follow other Independent readers and see their replies