LeBron James hits back at Zlatan Ibrahimovic: 'I'll never just stick to sports'
The LA Lakers star moved to dismiss the comments made by the controversial AC Milan striker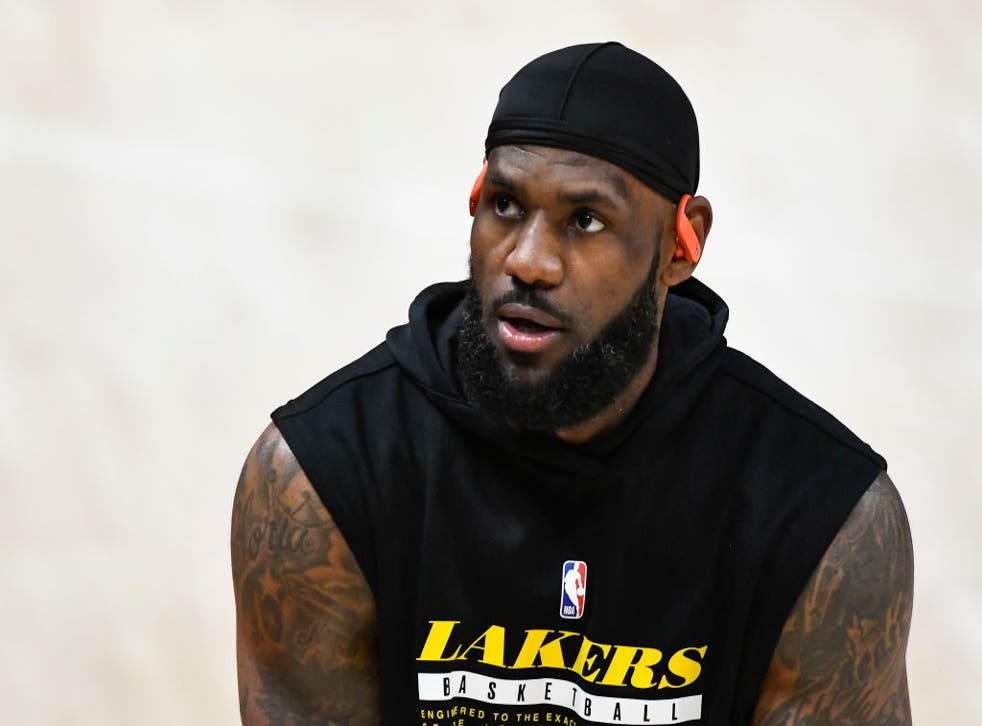 LeBron James vowed to never stay silent about social causes after the NBA star was criticised by Zlatan Ibrahimovic for getting involved in politics.
In an interview on Thursday, the AC Milan striker said sportspeople like James, who won the NBA championship last season while being one of the leading voices against racial injustice and police brutality, should focus solely on sports and avoid becoming political.
After helping the Los Angeles Lakers to a 102-93 win against the Portland Trail Blazers, James said: "I will never shut up about things that are wrong. I preach about my people and I preach about equality, social justice, racism, voter suppression – things that go on in our community.
"I was a part of my community at one point and saw the things that were going on, and I know what's still going on because I have a group of 300-plus kids at my school that are going through the same thing and they need a voice.
READ MORE: LeBron James: Ranking Lakers star's best ever teammates after winning fourth NBA title
"I'll use my platform to continue to shed light on everything that's going on around this country and around the world. There's no way I would ever just stick to sports, because I understand how powerful this platform and my voice is."
Ibrahimovic, 39, insisted that sportspeople should do what they are good at – echoing the sentiment expressed by Fox News host Laura Ingraham, who famously told James to 'shut up and dribble' following comments made by the four-time NBA champion about President Donald Trump.
James was quick to reference Ibrahimovic's own comments from 2018, where the Swedish forward claimed that the media was treating him differently to players with traditional surnames and suggested he was a victim of 'undercover racism'.
"He's the guy who said in Sweden, he was talking about the same things, because his last name wasn't a [traditional Swedish] last name, he felt like there was some racism going on," James added.
"I speak from a very educated mind. I'm kind of the wrong guy to actually go at, because I do my homework."
Register for free to continue reading
Registration is a free and easy way to support our truly independent journalism
By registering, you will also enjoy limited access to Premium articles, exclusive newsletters, commenting, and virtual events with our leading journalists
Already have an account? sign in
Register for free to continue reading
Registration is a free and easy way to support our truly independent journalism
By registering, you will also enjoy limited access to Premium articles, exclusive newsletters, commenting, and virtual events with our leading journalists
Already have an account? sign in
Join our new commenting forum
Join thought-provoking conversations, follow other Independent readers and see their replies