NBA player Meyers Leonard apologises for anti-Semitic slur during video game live stream
The Miami Heat forward and center was playing Call of Duty: Warzone on online streaming platform Twitch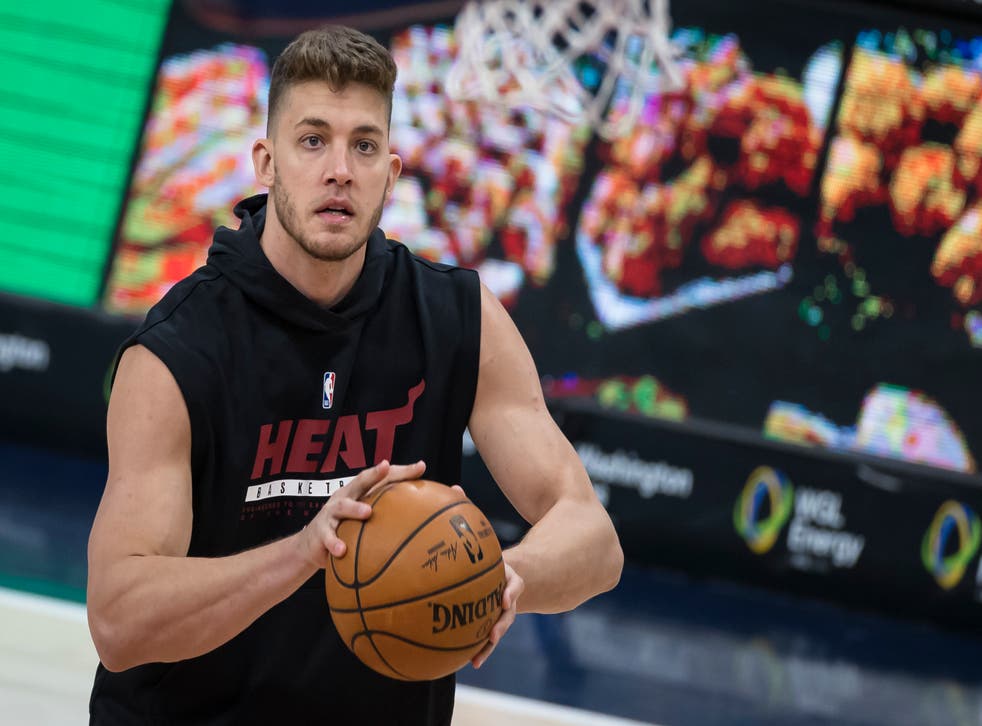 Miami Heat's Meyers Leonard has apologised for using an anti-Semitic slur while playing a video game on a live stream.
The American forward and center will now be "away from the team indefinitely."
Leonard was playing Call of Duty: Warzone on Monday when he was heard saying: "F***ing cowards. Don't f***ing snipe at me. You **** b****."
And while the video was not posted on Leonard's verified Twitch channel, the individual in the video resembled the same man in other videos posted to Leonard's channel on Monday, with the Heat player later accepting it was him in the video.
Leonard, who was also one of the few players to refuse to take a knee in support of Black Lives Matter during the national anthem in games last season in the 'bubble', wrote on social media: "I am deeply sorry for using an anti-Semitic slur during a livestream yesterday.
READ MORE: Zlatan Ibrahimovic reiterates LeBron James criticism with claim 'athletes should be athletes'
"While I didn't know what the word meant at the time, my ignorance about its history and how offensive it is to the Jewish community is absolutely not an excuse and I was just wrong."
Leonard also revealed that he is "committed" to reaching out to people who can better educate him about this type of hate and how he can help to fight against it.
While Leonard apologised for the anti-Semitic slur, he did not acknowledge the sexist part of his rant on the live stream.
The NBA is investigating the incident with the Heat organisation adding that they "vehemently condemn the use of any form of hate speech."
"The words used by Meyers Leonard were wrong and we will not tolerate hateful language from anyone associated with our franchise. Meyers Leonard will be away from the team indefinitely. The Miami Heat will cooperate with the NBA while it conducts its investigation."
The mistake has cost the former Portland Trail Blazer three of his business partners, including Origin PC, SCUF Gaming and ASTRO Gaming.
Leonard has played just three games this season and is now expected to miss the remainder of the season after undergoing left shoulder stabilisation surgery in February.
The 29-year-old has one year remaining on his deal at the American Airlines Arena, with a base salary of $10 million due next season, though there is no dead cap remaining on the contract.
Register for free to continue reading
Registration is a free and easy way to support our truly independent journalism
By registering, you will also enjoy limited access to Premium articles, exclusive newsletters, commenting, and virtual events with our leading journalists
Already have an account? sign in
Register for free to continue reading
Registration is a free and easy way to support our truly independent journalism
By registering, you will also enjoy limited access to Premium articles, exclusive newsletters, commenting, and virtual events with our leading journalists
Already have an account? sign in
Join our new commenting forum
Join thought-provoking conversations, follow other Independent readers and see their replies