NBA Sundays preview: Los Angeles Clippers vs Minnesota Timberwolves
Former NBA coach Neal Meyer takes a look at Sunday's big game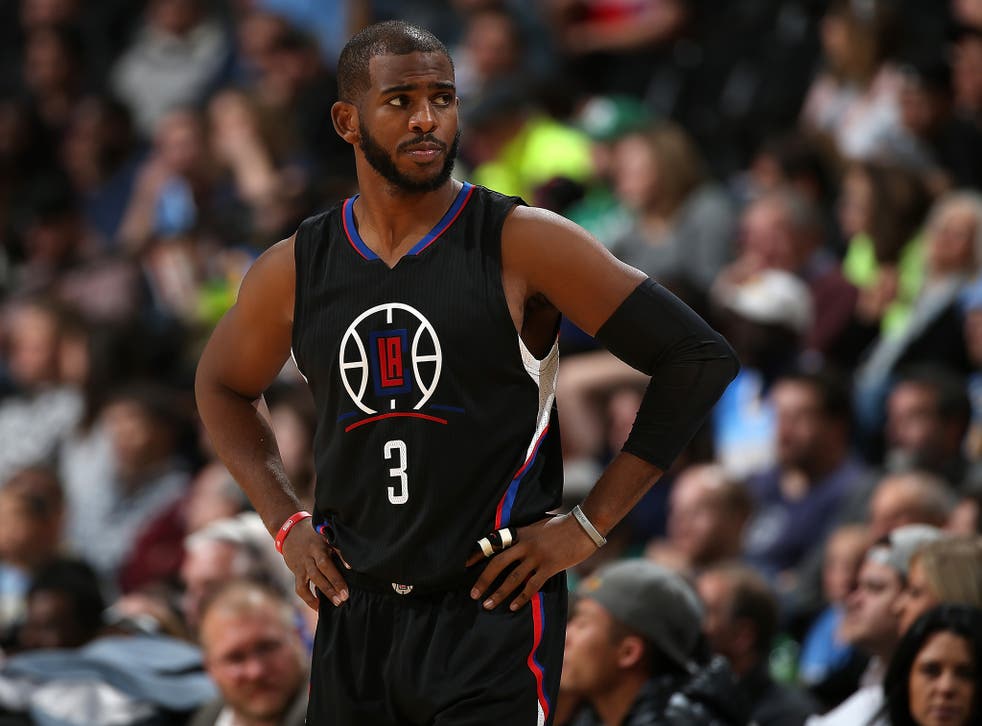 An exciting game is set for this Sunday between the Minnesota Timberwolves and the Los Angeles Clippers.
It should be an up-tempo game with the Clips playing at the Staples Center in front of their home crowd and the Wolves trying to secure another road win after a good start on the road.
Minnesota Timberwolves
The young Minnesota Timberwolves team are looking improved after a difficult season last year, when they finished at the bottom of the league with 16 wins and 66 defeats. First overall pick at the 2015 NBA Draft, Karl-Anthony Towns has looked solid so far and the T-Wolves will be hoping to push for an play-off spot. With such a talented roster, finishing in the first eight of the tough Western Conference is not out of reach for the Wolves. Along with Towns, they have 25 year-old Spanish guard Ricky Rubio, 2015 Rookie of the Year Andrew Wiggins and veteran Kevin Garnett. It's a line-up that can possibly lead Minnesota to the play-offs for the first time since 2004.
Player to Watch: Andrew Wiggins – The young Canadian shooting guard was named NBA Rookie of the Year last season, averaging 16.9 points, 2.1 assists and 4.6 rebounds. His shot looks improved from last season, he fouls less and his ability to score is extraordinary. The Wiggins-Towns tandem is one of the most exciting young pairings in the league.
Los Angeles Clippers
The Clippers have had a difficult week or two after a convincing start with four wins in the first four games of the new season. They are lacking consistency despite big names coming of their bench. However, the Clips definitely have the potential to get back on track. Their starting line-up is impressive, with All-Stars Chris Paul and Blake Griffin filling up the stats sheet on a nightly basis.
Player to Watch: Chris Paul – Consistently one of the NBA's leading assist men, Paul ranks up there as one of the great point guards of this league for his contributions both offensively and defensively.
Who wins? Tweet your prediction using #NBASUNDAYS
NBA Sundays on BT Sport – a live NBA game every Sunday at 8.30pm. This week on Nov 29 the Los Angeles Clippers will host the Minnesota Timberwolves on BT Sport 1
--
NEAL MEYER'S NBA CV
October 94 - August 95 - San Antonio Spurs - Assistant Video Coordinator & Camp Director, Basketball Operations
September 95 - July 97 - Denver Nuggets - Video Coordinator & Camp Director, Basketball Operations
August 97 - August 00 - Portland Trail Blazers - Video Coordinator & Camp Director, Basketball Operations
September 00 - July 02 - Portland Trail Blazers - Assistant Coach & Scout, Basketball Operations
October 02 - April 03 - Atlanta Hawks, Denver Nuggets, Golden State Warriors - Regional Advance Scout
August 03 - June 09 - Los Angeles Clippers - Assistant Coach & Director of Player Development, Basketball Operations
September 09 - October 10 - Cleveland Cavaliers - Video Coordinator/Coach, Basketball Operations
October 10 - present - Senior Director for the NBA's Basketball Operations across Europe, Middle East and Africa
Join our new commenting forum
Join thought-provoking conversations, follow other Independent readers and see their replies