Video: Student who 'never played basketball' wins college fees by completing 'toughest' basketball challenge
Gustavo Angel Tamayo had to successfully complete a lay-up, a free-throw, three-pointer and a near impossible half-court shot to scoop the $10,000 prize money
Jack Simpson
Thursday 30 October 2014 12:20 Comments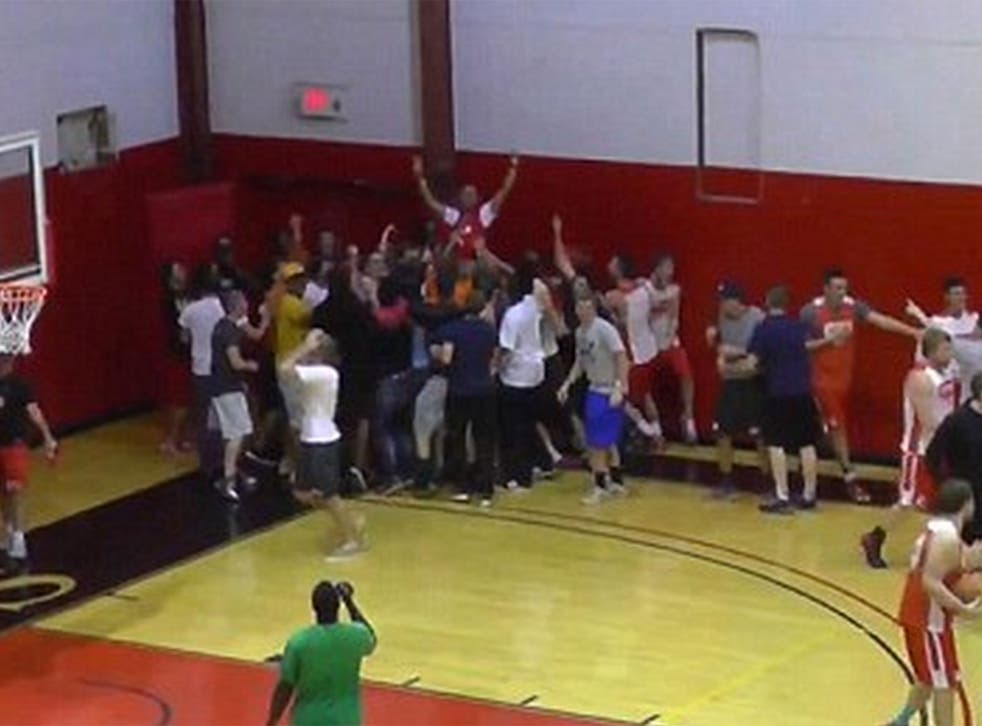 A Tenessee student has won a substantial part of his college tuition fees after completing one of the "toughest shooting challenges" in basketball, despite suffering from a broken finger and admitting "he had never played basketball".
The video which was filmed during the half-time break of a college game at Bryan College, in Tenessee, on Monday, shows London-born Gustavo Angel Tamayo scoop the $10,000 prize-money after sinking four increasingly difficult shots in just 30 seconds.
In the footage, Tamayo completes the challenge of successfully performing a lay-up, a free throw and a three-pointer consecutively without missing.
For the last stage of the challenge, Tamayo has to take on a difficult long range shot from the centre of the basketball court.
After sinking the half-court shot, jubilant spectators rush onto the pitch to celebrate Tamayo's success.
Tamayo who was born in London but grew up in the US, said his winnings would go towards paying for his final year of studies, after which he hopes to follow his real passion and become a professional soccer player.
He said: "Everyone wants a piece of the pie, so I guess I'm just going to hand out $1 bills."
Don Rekoske the basketball coach at Bryan College admitted that there was not "a tougher contest" in basketball.
He said: "He had to go four for four, and you have to be hurried to make it within 30 seconds. It's a very tough contest to win, but when you win you get paid for it. He won $10,000; some will probably go toward his school bill and some in his pocket."
Register for free to continue reading
Registration is a free and easy way to support our truly independent journalism
By registering, you will also enjoy limited access to Premium articles, exclusive newsletters, commenting, and virtual events with our leading journalists
Already have an account? sign in
Join our new commenting forum
Join thought-provoking conversations, follow other Independent readers and see their replies