Police walk off job after Minnesota Lynx players wear Black Lives Matter shirts before WNBA game
The shirts were emblazoned with the Dallas police shield alongside the slogan "Black Lives Matter" while the names of Philando Castile and Alton Sterling featured prominently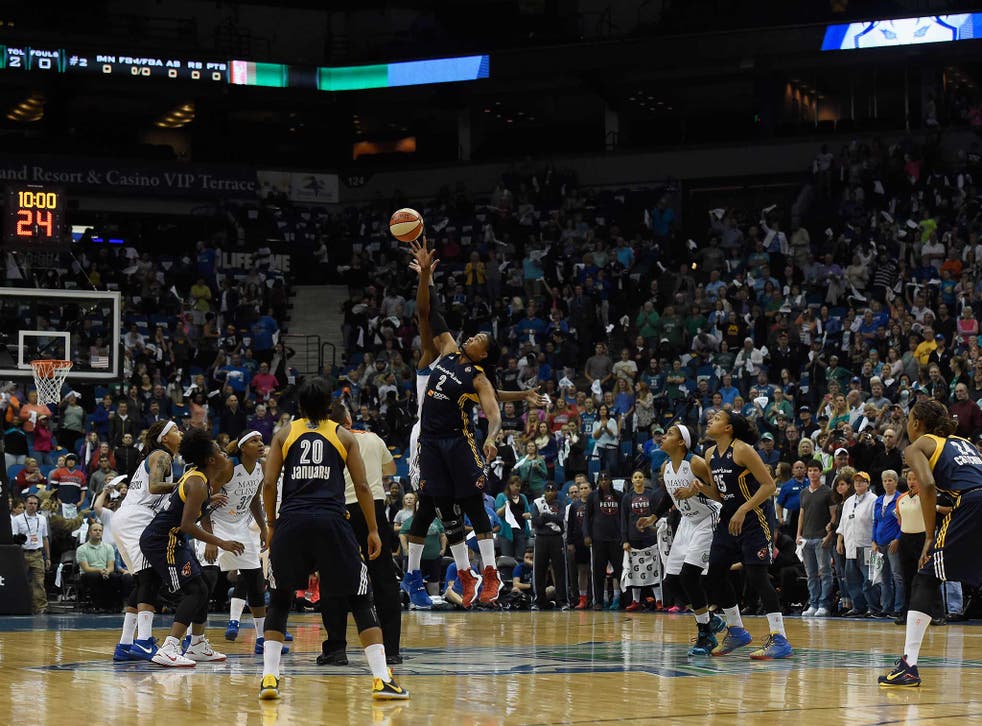 Four off-duty Minneapolis police officers working at a WNBA game on a freelance basis reportedly walked off the job on Saturday after Minnesota Lynx players wore t-shirts supporting the Black Lives Matter movement.
The shirts were emblazoned with the Dallas police shield alongside the slogan "Black Lives Matter" while the names of Philando Castile and Alton Sterling, both fatally shot by police officers last week, also featured prominently. The phrase "Change starts with us. Justice & accountability," was also featured.
Five Dallas police officers were killed and a further seven wounded by a sniper during a protest against the shooting of black men by police last week as demonstrators marched through the city.
Bob Kroll, the Minneapolis Police Federation president, has since told the Star Tribune that the officers have removed their names from a list of officers to work future WNBA games. "They can start or stop a job whenever they want," he said. "They are working on an independent contract.
"Rushing to judgment before the facts are in is unwarranted and reckless," he added, according to the newspaper.
While the Lynx have not commented formally on the matter, Maya Moore, a player for the team, said beforehand: "If we take this time to see that this is a human issue and speak out together, we can greatly decrease fear and create change. Tonight we will be wearing shirts to honour and mourn the losses of precious American citizens and to plead for change in all of us.
Police officers killed by sniper at protests in Dallas

Show all 20
"We as a nation can decide to stand up for what is right, no matter your race, background or social status," Moore added.
"It is time that we take a deep look at our ability to be compassionate and empathetic to those suffering from the problems that are deep within our society. Again, this is a human issue, and we need to speak out for change together."
In a statement released on Tuesday, Minneapolis police Chief Janee Harteau said the officers' actions were understandable but stopped short of condoning their decision.
She said: "Although these officers were working on behalf of the Lynx, when wearing a Minneapolis Police uniform I expect all officers to adhere to our core values and to honour their oath of office.
"Walking off the job and defaulting on their contractual obligation to provide a service to the Lynx does not conform to the expectations held by the public for the uniform these officers wear."

Join our new commenting forum
Join thought-provoking conversations, follow other Independent readers and see their replies