The New Big Five: Photographer urges public to pick new wildlife ambassadors for the post-hunting age
Campaign calls on public to redefine colonial-era term to celebrate natural world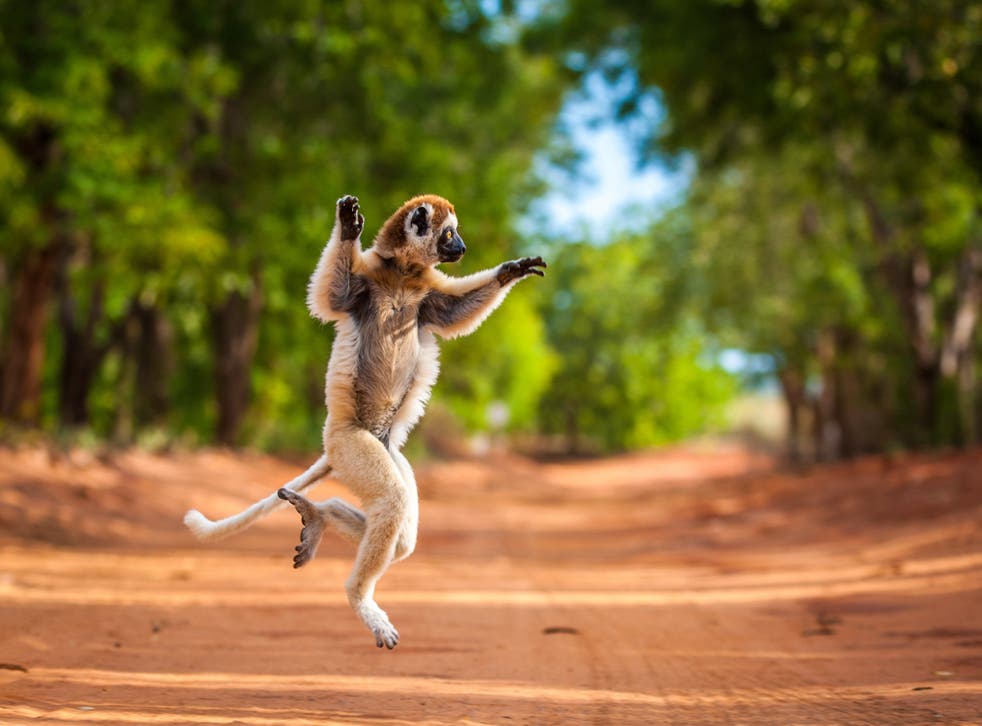 The Big Five – a term coined by big game hunters during Africa's colonial era – refers to the most prized and difficult species to hunt: lions, leopards, rhinoceroses, elephants and Cape Buffalo. But a wildlife photographer from the UK is planning to redefine the term, giving it a fresh twist for a age.
Graeme Green, through his project The New Big 5, is inviting people around the world to vote for their favourite five animals – the New Big Five – of photography, not hunting. With the underlying theme of "shooting with a camera and not a gun", the campaign is positioned as "a celebration of wildlife and wildlife photography."
"It felt to me that rather than shooting with a gun, it's a much better idea for people to shoot with a camera," Mr Green tells The Independent. "It is a great conversation starter 'what's your personal big 5?' But I wanted to use that idea to get people thinking and talking about wildlife, and highlight the dangers many animals face around the world, from cheetahs, lions, giraffes and elephants to pangolins and little known species of frogs, fish, birds. I hope the project can help to make a difference."
From a shortlist of more than 40 animals, mainly land mammals, voters can choose anything from orangutan to polar bears or tigers, as well as Africa's exceptional wildlife, to become the New Big 5.
Mr Green is hopeful that the New Big 5 chosen through the initiative will become ambassadors for the world's wildlife, involving more people in the course of protecting them. "If we can't save the most popular animals in the world, the world's favourite animals, then I think that is a pessimistic sign that we can't save other animals that are less famous," he says.
Though the project was launched in April 2020, a little after the coronavirus outbreak, the idea germinated about eight years back when Green was on an assignment in Botswana. "Maybe hearing the word 'shooting', for taking pictures, sparked something. But the idea grew over time. I kept thinking about how outdated and meaningless trophy hunting is to most people now," he shares.
"Whereas wildlife photography is more popular and relevant to people than ever. Photography's a great way to celebrate wildlife with the major upside that you don't need to kill any animals," he says.
The pandemic, if anything, made the issue of wildlife conservation more relevant than before, argues Green. "The coronavirus itself is thought to have come from bats or pangolins in China's wildlife markets, so people are now even more aware of the harm we're causing to wildlife and ourselves," he says.
International agencies have long been warning about the impact of human activity on biodiversity and nature. According to a UN report, more than one million species on the planet are threatened with extinction. Human activity has severely altered more than 75 per cent of the Earth's land area, squeezing wildlife into an ever-smaller corner of the planet. There are over 400 dead zones in the oceans across the world, where scant marine life can survive due to reduced oxygen.
"This is really the central message of the project: that we run a real risk of losing many species we share the planet with, from cheetahs, elephants and lions to turtles, frogs, bats and vultures, each of them too valuable to lose," Mr Green said.
Having received support from more than 150 photographers, conservationists and wildlife lovers including Dr Jane Goodall, Ami Vitale, Moby, Joanna Lumley and Steve McCurry, the website is a repository of interviews, articles and podcasts that aims to push the conversation around wildlife conservation forwards.
"We've set up this website, which is like a centre for ideas about conservation issues and solutions," says Green, adding that he hopes the site could be a resource for people who care about wildlife. "These are problems created by humans, which means humans can also solve them if we put our minds to it."
The voting ends on 20 April and wildlife enthusiasts can cast their vote by visiting the New Big 5 website at www.newbig5.com
Join our new commenting forum
Join thought-provoking conversations, follow other Independent readers and see their replies