The Independent's journalism is supported by our readers. When you purchase through links on our site, we may earn commission.
'Real life' is better than student life, 8 reasons why
A graduate explains why she's 'living the dream' and wouldn't go back to her student days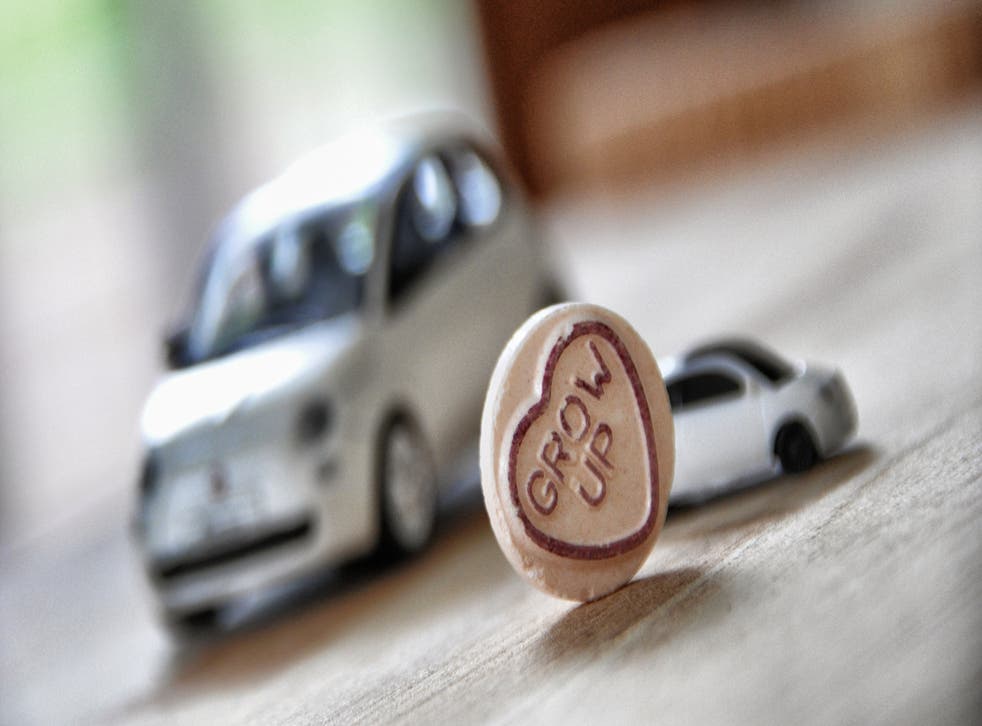 So, we've already looked at the reasons why student life is better than real life. Now, the time has come to counter-argue why 'real life' a.k.a. post-university working life isn't so bad either.
In fact, it's pretty great once you've fully embraced it. Not fully convinced? The read on:
1) You actually have money
Money that's yours and you can spend. Okay, you might still have a looming student overdraft, but it should be interest free for at least a year. Now, did someone say cocktails?
2) You can plan and get excited for your holidays
You'll get roughly 20 to 30 days of holiday - company dependent - which is at least four whole working weeks off. That's one holiday per season and, if you can spare the cash, that's four different countries.
3) You can fully enjoy bank holidays
Bank holidays were made for relaxing, traffic jams, and going places - to then discover that everyone else in the country had the same plan. But still: THREE-DAY WEEKEND.
4) Your evenings and weekends will be relatively free (job dependent)
Apart from meeting up with friends and doing social things - like leaving the house - the time you spend away from the office is all yours. No coursework to write, no reading to catch up on; just good old-fashioned slobbing around (and NOT feeling guilty about it).
5) No. More. Exams.
No more hours spent secretly inhaling Red Bull in the corner of library, desperately trying to cram more facts into your brain. No more horrible anxiety as you linger outside the gym, sweaty palms clinging to your water bottle, waiting to be shuttled to your assigned seat for the next three hours. Now, you've just got easy-peasy meetings and presentations to worry about.
6) You can live in a flat without mould
Well, as far as you know. But, as you are no longer a student, you shouldn't be such a target for estate agents' malicious fees. You should also have a bit more of a budget, meaning it's slightly less likely the free picture frames in the hall are damp patch cover-ups. Now, isn't that something to celebrate?
7) You have a routine again
After how fun and unpredictable university was, you might pretend you didn't miss having a routine; getting up at the same time each day, coming home at a regular hour, and then getting a whole weekend off - but you actually did. It reminds you of school, but also marks the return to 'normality' after three years of disarray.
8) "Oh sorry, I have work" – the perfect excuse
Can't be bothered to go out for that friend of a friend's leaving meal? Need to avoid that 'why-am-I-even-invited' baby shower? Response: "Sorry, work has been super busy recently and I need a night off" – perfect.
P.S. Sorry to any of my friends reading this. I like you. Really.
Twitter: @LizziYes
Lizzi Hart is a graduate from the University of Sussex and is 'living the dream' as a marketing assistant at the Graduate Recruitment Bureau
Register for free to continue reading
Registration is a free and easy way to support our truly independent journalism
By registering, you will also enjoy limited access to Premium articles, exclusive newsletters, commenting, and virtual events with our leading journalists
Already have an account? sign in
Register for free to continue reading
Registration is a free and easy way to support our truly independent journalism
By registering, you will also enjoy limited access to Premium articles, exclusive newsletters, commenting, and virtual events with our leading journalists
Already have an account? sign in
Join our new commenting forum
Join thought-provoking conversations, follow other Independent readers and see their replies