Graduates set on having a good work-life balance in their new careers, survey finds
Graduates' high hopes come as recent employment data shows over 50,000 new university grads are in jobs that don't even require a degree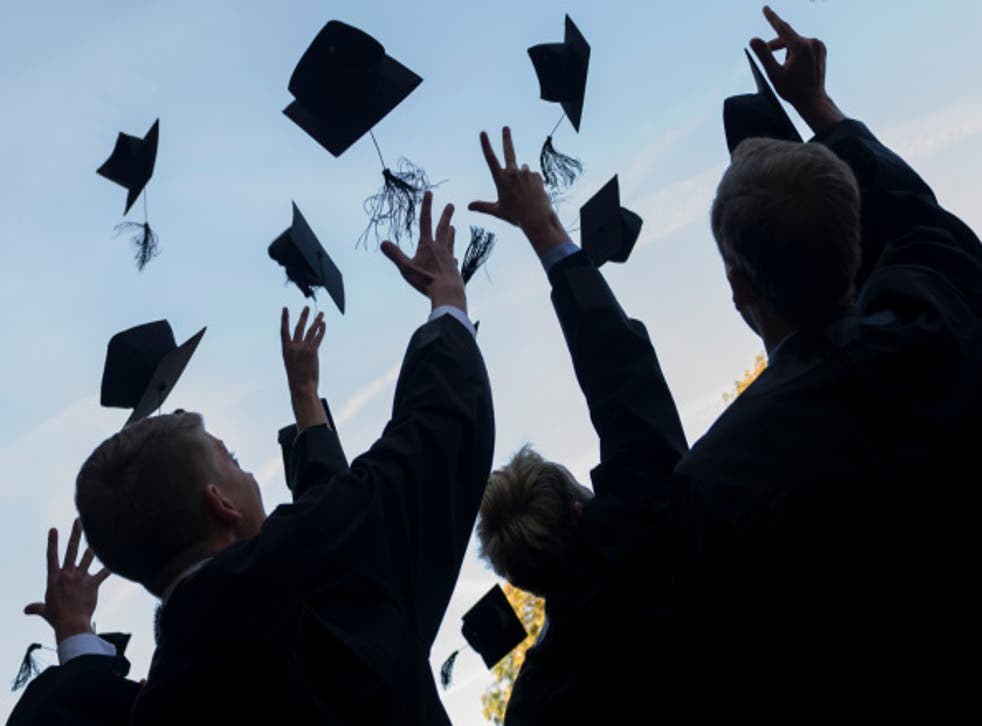 The next generation of workers will return from holiday season set on "having it all" in their career with close to half of 18 to 24-year-olds citing a good work-life balance as their main career goal.
Forty per cent of young people want employers than can offer them a career and help them build a family, though almost a third are concerned they can't have both.
The study from recruitment specialist REED, which sought to gain an insight into young people's attitudes towards career planning, also revealed this generation is moving beyond traditional markers of success, prioritising a fulfilling career and family life such as having time for holidays, over being well-off; when questioned about the aim of their career plans, more young people said they simply wanted to enjoy their job than attain a high salary.
The findings have come a week after another report revealed how today's young people have had the "bad luck" of entering the jobs market at a tough time, meaning their lifetime earnings could be "permanently scarred." Highlighting a "generational pay penalty," the findings from the Resolution Foundation have highlighted how millennials are at risk of being the first generation to earn £8,000 less in their 20s than their predecessors.
Recent employment graduate data released by the Higher Education Statistics Agency has also shown over 50,000 new university graduates are in jobs that don't even require a degree - including lollipop ladies, factory workers, and hospital porters - leading experts to question the value of costly university degrees in the Brexit climate.
Despit this, though, REED's research shows young workers are still highly ambitious, with almost half (45 per cent) wanting to achieve a certain level of seniority. As job competition and university fees increase, almost the same amount - at 43 per cent - have had a clearly defined plan at some point in their careers, considerably more than their parents' generation (23 per cent).
Catherine Maskell, head of global marketing at REED said: "We're all prone to reviewing our life when we get a chance to take stock on holiday. Many people return to work with a fresh state of mind, and it could be the case they are inspired to push for a promotion, new benefits, or a complete career change.
"These findings show us young workers are thinking ahead and want to 'have it all' in the form of a happy family life and rewarding career. This gives an opportunity for employers to help them achieve just that and create packages which entice the UK's next generation, securing the best talent along the way.
"If employers clearly communicate the benefits they offer, this will help them attract the best candidates from this forward-thinking generation. Young workers are looking for prospective employers who can show them clearly-defined career paths and be upfront about potential earnings, and this transparent approach to recruitment can help create a very happy and fulfilled workforce that comes back from holiday refreshed."
Register for free to continue reading
Registration is a free and easy way to support our truly independent journalism
By registering, you will also enjoy limited access to Premium articles, exclusive newsletters, commenting, and virtual events with our leading journalists
Already have an account? sign in
Join our new commenting forum
Join thought-provoking conversations, follow other Independent readers and see their replies