Bridging the gap: Why a gap year may improve you and your career
There should be more to a gap year than mountain trekking or volunteering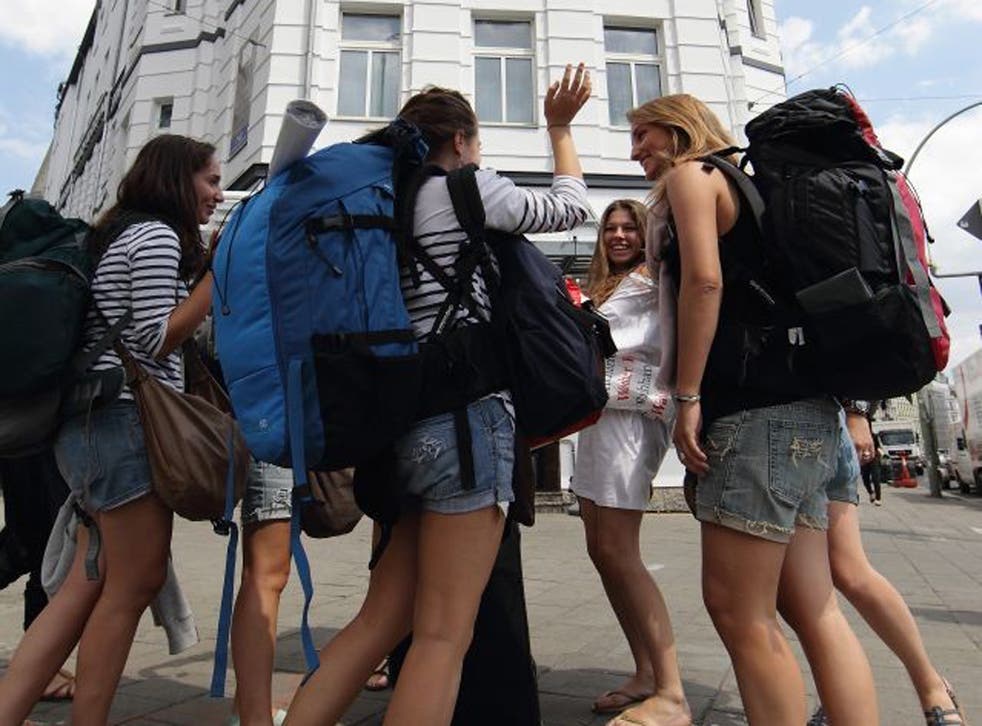 Gap year, sabbatical, year out - even 'bridge year' as it is referred to at Princeton University – whatever you call it, the number of young people choosing to delay their entry to university is on the rise.
In recent years, an average 7 per cent of UCAS applicants have deferred their place in favour of a year away from structured study. At present 2.5 million teenagers are believed to be on a gap year. Often associated with backpacking around Asia or volunteering in orphanages, the gap year is frequently criticised. Costing, on average, between £3,000 and £4,000, it is an expensive decision. However, a gap year can be one of the most profitable and rewarding years of your life. That is, if you use it wisely. Backpacking and volunteering is not all there is to a gap year. It can be an exciting way of teaching you much about the world of work and ultimately about yourself.
Some have no choice but to take a year out: failure to meet conditions for university, they may need to gain additional qualifications. For others, fuelled by a desire to break convention and do something thrilling, many aspiring, fresh-faced teens take the plunge simply because they can. Having deferred my place at university until October 2014, I am one of those gap year teens. As a Scot going to an English University, I most probably would have been the youngest on my course had I started this year. Combine this with the fact that there are many new things I want to experience - a gap year seemed the perfect way of transitioning from school to higher education.
Not just a glorified holiday
The token travelling and volunteering I will do, but rolled into a six-week unpaid journalism internship alongside spells of work experience in the UK. This is one of the gap year's biggest, most undervalued advantages: the ability to apply for, and undertake, work placements outside of the over-subscribed holiday periods. Vast quantities of work experience can be the jewel in the crown of any undergraduate CV. It allows better understanding of a particular job, helping a teenager to reaffirm their choice in a certain career. Alternatively, they may realise how wrong they were about their future, and therefore themselves.
Funding the year can be problematic. The bank of mum and dad is a necessary requirement for most, but part time jobs also become essential. My part time job will help fund some of the activities I have planned to do. It also keeps me, and my CV, busy. For so many on a gap year it is about juggling what will improve their future prospects, earning money and attempting new and enjoyable things. At times I may question my overly career focused thinking but surely in this economic climate a little bit of single-mindedness is a must. 
A recent study from the University of Western Australia revealed that the majority of gap year students did on average 2.3 per cent better in first year exams than those who went directly into university. Perhaps this is because gap year students tend to expose themselves to completely different environments from the structured study of school and university - the new-found independence and freedom equalling a different approach to studying when they do return to it. This may be an overly idealistic reason, but while experiencing the world of work – whether abroad or locally - outside the bubble of exams and essays, an overwhelmed teenager may realise what they want to do with their life.
This might be the most important part of the gap year experience for so many. Not the mountain trekking or volunteering which fills the pages of so many teenage blogs but rather the self-realisation which comes when you are forced to act like a fully self-sufficient, self-motivated adult. Clichéd - yes, but probably true.
Join our new commenting forum
Join thought-provoking conversations, follow other Independent readers and see their replies