How to revise: The ultimate university exam guide
Your brain is a powerhouse and your body is a temple - the time to embrace your revision timetable is now. Here's how to do it...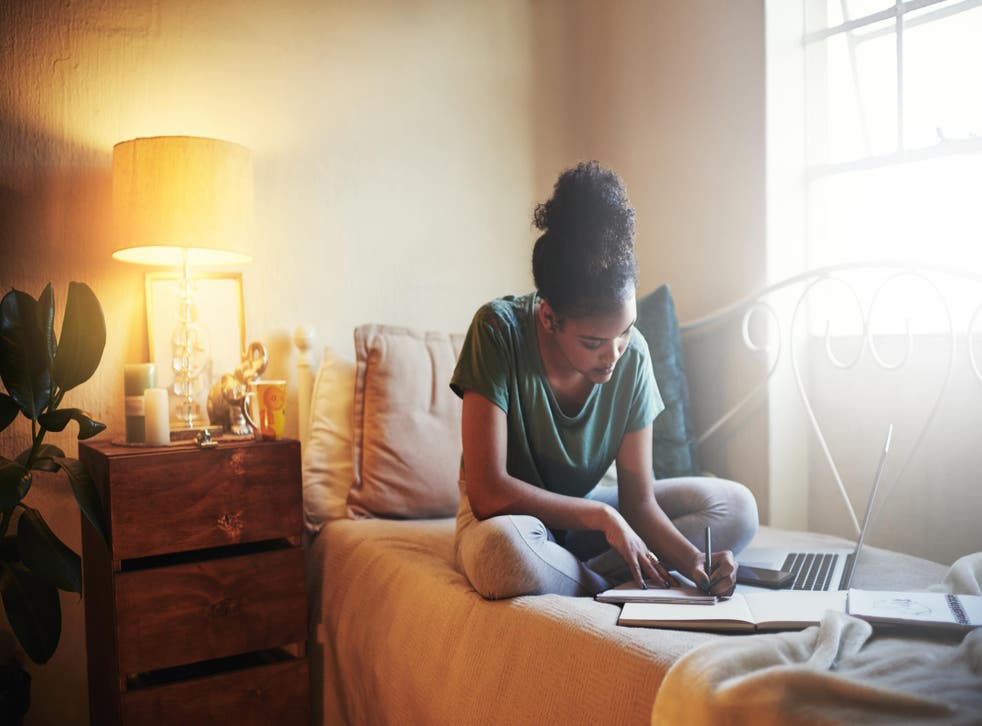 By the time you reach high school, it's likely the Easter holidays will be associated more with exams and revision than with Easter egg hunts and mythical bunnies.
Before long, students across the country will be facing the (silent) music of the exam hall, and tempting though it may be to bury yourself in bed with your Easter hoard and not reemerge until summer, sadly this is just not a possibility.
Whether you're sitting GCSEs, A-levels or university exams, the prospect never becomes any less daunting. So while bingeing on Netflix and denying the prospect of imminent exams may sound more appealing, it's time to take the plunge and let the revision commence.
Just as everyone learns differently, everyone also revises differently, meaning it's important to bear in mind that what works for the super genius who sits next to you might not necessarily work for you.
Here are some of the best tips to get your brain up to speed and make entering the exam hall a breeze:
1. Use the clock
Set and alarm, get up and get on.
I like to get up and start revising early, as it means that my whole day doesn't become dominated by work and I can have time to relax with my friends or family in the evening, which helps make the process of revision less daunting.
2. Don't procrastinate
Although easier said than done, resist the urge to check social media and generally put off revision, as this will only draw the process out.
3. Write an exorbitant number of lists
Not only do you get the satisfaction of ticking completed tasks off, but by making lists you are able to prioritise work and maintain focus while revising.
If lists are not your bag, find other ways to combine organisation and reward - make a colourful diagram or decorate a calendar with stickers for each revision success.
The ten best study gadgets

Show all 10
4. Make a timetable and stick to it
This tip encompasses the previous three, as by keeping to a timetable you are able to get the most out of the time you have available to you as well as have the ability to factor in more enjoyable things.
Another important point is not to get into the habit of making up for missed sessions in other study sessions. While this might seem like a good idea, allowing missed subjects to seep into time planned for others will only push you further behind in your revision.
If you do miss a scheduled study session maybe try working for an hour longer another day.
5. Find the right environment to revise in
…And claim it as your own! Whether it be your bedroom, dining room or the library having a space which is conducive to revising makes an enormous difference.
Along with this, avoid revising in bed, because I assure you, the temptation to nap will be too strong.
High School student gets accepted into all eight Ivy League schools
6. Mix up your revision technique
Use your notes, as well as revision guides and practice papers. By using a variety of resources any gaps in your knowledge will be quickly highlighted, hopefully meaning you won't turn over the exam paper and find a question you don't know.
This should also helps prevent you from getting too bored.
7. Fuel your body
As the saying goes, you are what you eat. During exam season the temptation to 'treat yourself' with chocolate, biscuits, cake etc is overwhelming.
However, where possible, avoid over eating rubbish and instead give your body the nutrients it needs to perform effectively while revising and taking exams.
Equally, make some time to go for a brisk walk and get some fresh air once in a while.
8. Sleep isn't for the weak
You wouldn't expect a car to run on no petrol, so don't expect the same for your body. As with a healthy diet, giving your body what it needs means your hard work won't be wasted.
9. Manage your expectations
You're only human after all. It's important to remember that life does not begin or end with exams, and while obviously you want to do your best, remember that if you don't get the results you want, it's not the end of the world.
Nobody's career ever ended due to a missed exam mark.
10. And finally... don't be a slave to revision
Chaining yourself to your desk for 6 weeks prior to the exams won't guarantee you the best grade. Revise hard, but also revise effectively so that you can still have time for the more pleasant things in life.
Join our new commenting forum
Join thought-provoking conversations, follow other Independent readers and see their replies