At a loss for what to do? Why not History of Art?
Covering anything from death masks and images of hell to the history of tattooing or boxing photography, History of Art is so much more than the study of dead Italian portrait artists, explains Dr Matt Lodder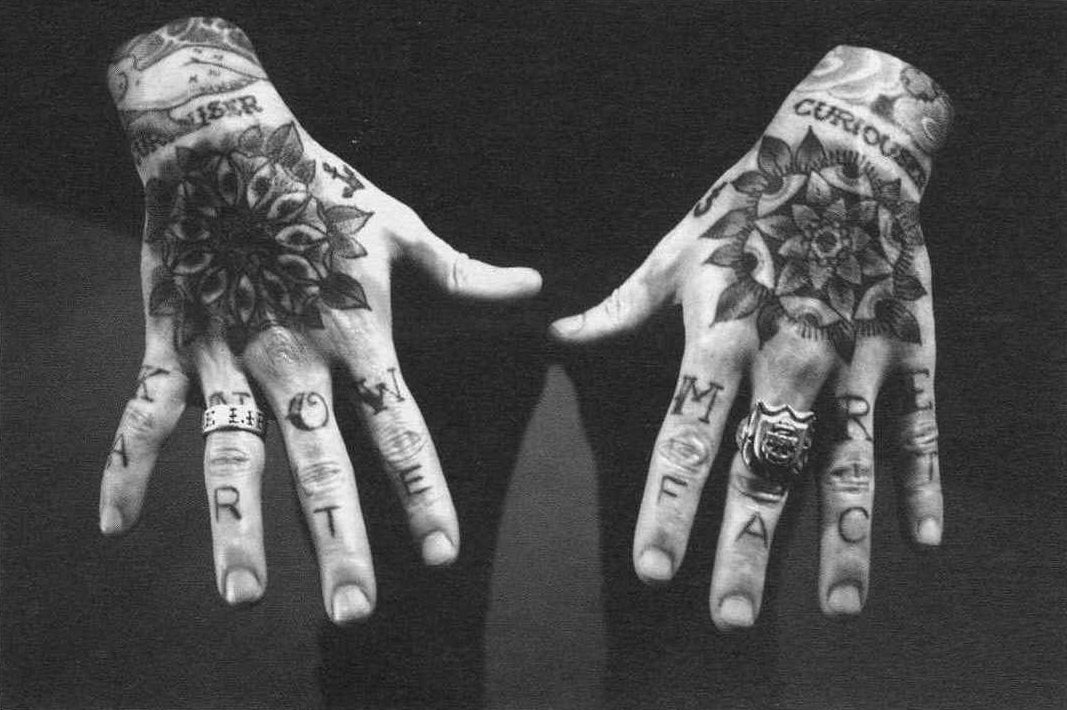 If your grades didn't quite get you onto your first choice course, if your grades far exceeded your predictions, or if you're making a late decision to enter Higher Education, you might be considering entering clearing. But what course should you choose?
With so much of the recent rhetoric about higher education focused on student debt and on the instrumentalisation of degrees (plainly: what are students going to "do" with their degrees after graduation?), and with so much government policy directed at emphasising the STEM subjects – Science, Technology, Engineering and Maths – above the humanities and social sciences, any student negotiating clearing this week would be forgiven for picking a science, or a more clearly vocational social science course like Business or Law, over literature, philosophy, or the History of Art – even if their heart is pulling them in another direction. What on earth is anyone going to "do" with a degree in art history?
The answer, frankly, is anything you want. The cultural sector in the UK is crucial to the economic health of the nation (recent studies report that over 50 per cent of people visited a museum, or gallery in the past year; that the arts and culture industry pays on average nearly five per cent more than the UK median salary of £26,095; and that the sector accounted for about one per cent of total GDP in 2011), and the cultural industries remain a key part of the economic future of the nation.
For the past five years, I worked at the Association of Art Historians, and part of my role involved running careers days for young undergraduate and postgraduate students, helping them navigate career paths into the arts and cultural sectors. Speakers at our events over the years held roles in the media, in advertising, in museums and galleries, in education (in schools, universities, and cultural institutions), as conservators, as auctioneers and antiques specialists, in charities, and in publishing. Former students of mine have gone on to work as specialist arts lawyers, as PR agents, in fashion, or to run their own galleries.  
The AAH publishes a guide, Careers in Art History, which spells out nearly 40 specific career paths, but the skills learned over three years of dedicated study are widely transferable, and highly valued by employers across all business sectors – we live in a visual world, and the ability to process, analyse and conceptualise complex primary and secondary sources into coherent narratives; to confidently and clearly synthesise and re-present ideas; to assess the quality and reliability of information; and to have a grasp of several centuries of human success and failure through the media of their artistic and cultural endeavours are increasingly invaluable. If you're not yet focused on a very specific vocation, and if you're interested in art, culture and the histories and theories of human endeavour, then a degree in a broad-brush humanities subject like art history is an extraordinarily sensible option, as well as being an intellectually fulfilling and inordinately enjoyable one.
Not just for the upper classes
When I was at school, growing up in a working class household, I didn't realise I could ever have found a job (let alone a career) working with the art and culture I loved, and it took a remarkable series of lectures in European Cinema, in my third year at university, to make me realise that the highly vocational course in translating and interpreting I had chosen for its career prospects had probably been the wrong choice in some senses.
If I'd have known when I was 17 that university courses focusing entirely on cultural history and theory were gateways to a universe of fascinating and fulfilling study, I'd have probably gotten to where I am today much more quickly!
At the University of Essex, where I am starting a new post as Lecturer in Contemporary Art, art history is taught in combination with Philosophy, Literature, History and Modern Languages as joint degrees. We teach a common first year where students can, alongside their compulsory modules, choose other modules from almost any other discipline offered at the university, allowing students to build a programme of study tailored to their interests and goals.
Fundamentally though, the study of visual culture is endlessly fascinating – students on my courses will study the chaotic cabarets of Weimar Berlin, the political impacts of Pussy Riot, the performance art practice of 1950s Japan and the artistic responses to the AIDS crisis, amongst other topics – and hugely rewarding in terms of the breadth and depth of knowledge students are able to acquire. Moreover, as the intersectional issues of gender, race and class (and how these issues are discussed and mediated in our wider culture) continue to dominate the headlines, the careful and systematic study of responses to these issues over the centuries seems never to have been more important. As we spend more and more of our lives staring at screens, the ability to critically examine visual culture becomes ever more vital.
Despite its image as the domain of a privileged elite, the humanities continue to be taken by a diverse student population. In the School of Philosophy and Art History at Essex, we have undergraduates from a dozen countries, with 27 per cent of our students from backgrounds of traditionally low participation in higher education. A quarter of our students go on to further study, particularly onto our focussed MA courses on critical curating, and our students report a satisfaction for their of over 95 per cent. We are ranked 29 in the world for universities under 50 years old.
Art historians research and teach everything from paintings, sculptures and the grandest buildings ever constructed to death masks, boxing photography, or, in my particular case the history of tattooing. If you want to know about images of Hell, representations of ruins, or nineteenth-century medical photography  and if you want the foundation for an incredibly fulfilling career, art history is a superb choice.
Dr Matt Lodder is a lecturer in Contemporary Art in the School of Philosophy and Art History at the University of Essex, specialising in research into the history of Western tattooing. He previously worked as Finance and Policy Manager for the Association of Art Historians. His first book, "Tattoo: An Art History" is due to be published by IB Tauris in 2014. Find him on Twitter: @mattlodder
Join our commenting forum
Join thought-provoking conversations, follow other Independent readers and see their replies