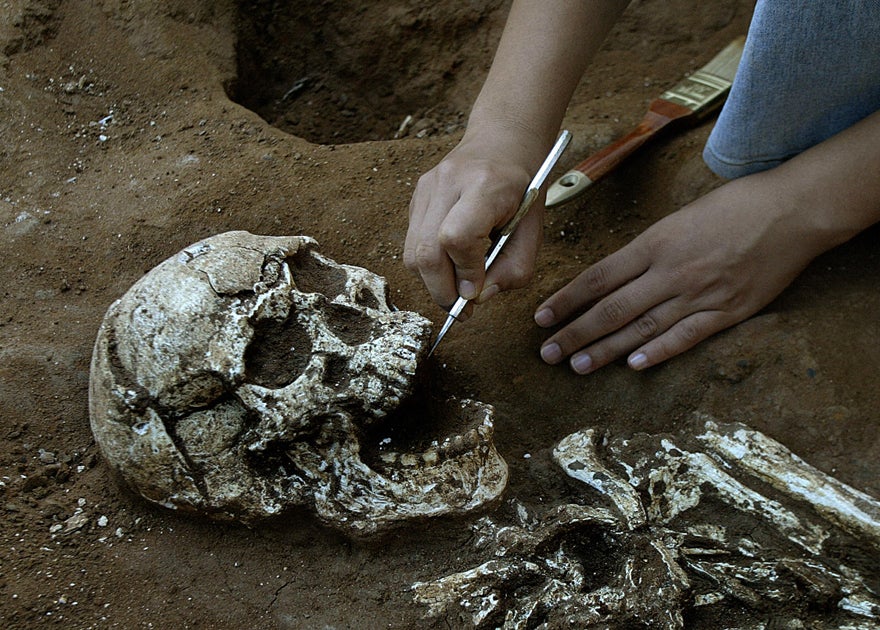 What courses? Archaeology, archaeological sciences and many-a-joint honour's. Popular combinations include archaeology and anthropology, and archaeology and ancient history.
What do you come out with? A BA or a BSc. An MA in Scotland.
Why do it? "Archaeology is about discovery. Admittedly, what gets discovered can be mundane – household items, jewellery, broken keepsakes, carbonised seeds, or fragments of treasured tools – but what is discovered can also be spectacular, such as the tomb contents of a long-dead king. In an odd sort of way, archaeology makes the exotic seem ordinary, and the ordinary seem exotic. If we had to name one thing archaeology offers that is rare among university disciplines, it is tactile contact with the past. Being able to touch and feel and sometimes even smell or hear things from a remote past may seem less than academic, but this kind of tactile experience adds an almost electric charge to learning that makes it easy to retain knowledge about the past at the same time that it gives us insights into the future. And although archaeology can be considered a humanity, like the sciences it requires teamwork skills, which are useful no matter what career one chooses. Archaeology draws upon anthropology for the concept of 'culture', so that we generally look at how people as a group behave and view the world, but like history, the experience of individuals is essential to our picture of the past and to what we hope to contribute to the future." - Professor Elizabeth Graham, senior lecturer, Institute of Archaeology, University College London
Click here to read about what it's like to study Archaeology
What's it about? Finding and piecing together artifacts in order to build a picture of the past. Whether you're looking at ruins, shards of broken pottery or a pile of bones, archaeologists use specialist techniques to find the answers to questions such as: "When and why did people first settle in towns?", "What has been the long-term impact of people on their environments?", and "Why do civilisations decline?" There are similarities with history and anthropology degrees, but you're applying your academic knowledge in a practical context, so it's for those who really want to get their hands dirty. Due to the rapid developments in dating technology and methods used to investigate historical remains, many universities offer the choice of whether to study towards an arts or science degree, depending on where you focus your studies. Expect to learn about specific periods of civilization, theories and methods, and the technology used within the field. Although fieldwork in the local area is an integral part of archaeology degrees (York is particularly lucky in its location), your course is unlikely to focus exclusively on the UK, with many looking across Europe and to the archaeological haven that is Egypt.
Study options: Generally three years of full-time study, or four if you're in Scotland. Bradford is the only university to offer archaeology degree that includes a sandwich year while at Bristol and Nottingham you can study a four year master's from undergraduate level.
What will I need to do it? If you're looking at a BSc you may need to have studied biology or chemistry at A-level – Bradford you do, UCL you don't – but if it's a BA you're studying towards, there's pretty much free reign over your A-level subjects. No surprises that Cambridge asks for A*AA for its archaeology and anthropology BA, and Oxford wants three As. However, highly-rated Leicester requires three Bs at A-level and for Cardiff its BBC.
What are my job prospects? It's probably not going to be all Indiana Jones, but many graduates do pursue careers as professional archaeologists. Those that don't, use their transferable skills in related areas in the cultural industries and heritage management, while others go into unrelated careers. According to The Times' Good University Guide 2012, unemployment six months after graduation is higher than average at 13 per cent, while less than a quarter go straight into graduate-level jobs. Those that do secure employment start on an average graduate salary of just over £17,500.
Where's best to do it? Cambridge tops the Complete University Guide 2012, although it doesn't offer a single honour's degree in the subject (neither does third place Oxford). UCL does, however, which came third, and topped the league for student satisfaction. Students at Chester, Hull and Glasgow also came out well for satisfied students.
Related degrees: History, anthropology, biological sciences, history of art, classics.
Join our commenting forum
Join thought-provoking conversations, follow other Independent readers and see their replies