Clearing: Navigating the process with an International Baccalaureate Diploma
IB students have more Clearing time compared to those doing A-levels, so make sure to capitalise on this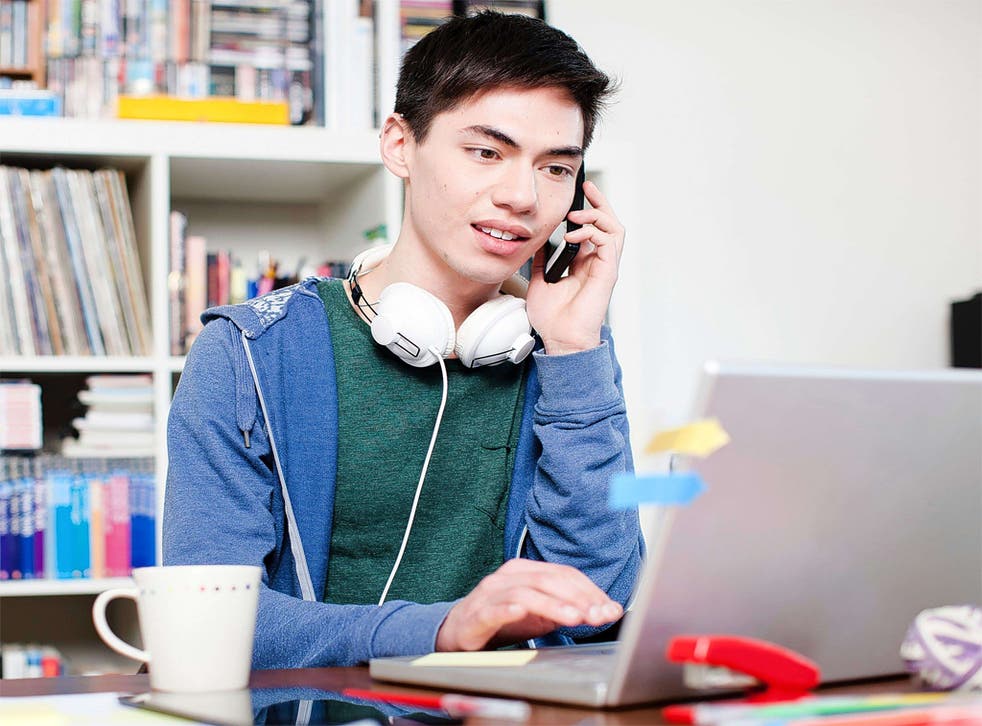 Tuesday 5 July is results day for the thousands of students who have completed the International Baccalaureate (IB) Diploma. It's a stressful time, particularly for those with the intention of heading to university in September.
But, while the majority head to a university they selected well in advance, some must use Ucas' Clearing feature to find a new course that's right for them. So, if you fall into the latter category, here are some tips to help ensure a smooth-running selection process:
1) Prepare in advance
In the lead up to results day, it's definitely worth thinking about other options should you need to go through Clearing, even if you're pretty confident about how you did. Check out the league tables, order them by entry requirements, and begin your research from there. The courses left in Ucas Extra will be a good place to start, too, as they were never full in the first place. Look specifically at course profiles - there can be lots of variation between courses that have the same subject name, so it's crucial to not make any assumptions about course content.
It's also worth considering related subjects as a backup in case you can't find a suitable Clearing course for the subject you originally applied for. Often, there will be some module crossover anyway, for example, cases such as politics and history. Spending a few hours carrying out some research now will save you a lot of stress on the day.
2) Don't panic!
As an IB student, you've got loads of extra time compared to those doing A-levels, so make sure you capitalise on it. There's no point rushing and making a poorly thought-through decision because Clearing places aren't likely to fill up immediately at this stage. Not only this, but IB students are revered for their academic vigour, so even a relatively disappointing result will still demonstrate a well-rounded student.
Also, bear in mind that more vacancies will crop up over time as other students move between courses, and on A-level results day, on 18 August, universities will open up more vacancies when they know exactly how many spaces they can offer. Don't rush into something you aren't happy with out of panic - Clearing is open until, September so take it slow and make the correct decision.
3) On the day
Be prepared with your personal details, including Ucas ID and Clearing number - which is located on the welcome page on Track - and grades, as well as a clear list of courses and phone numbers. Be prepared to sell yourself, but don't just repeat your personal statement because the admissions tutor will be able to see it.
Have some good reasons for why you want to go to that particular uni. Have any questions you'd like to ask written down ready, too - they want to sell the university and fill places just as much as you want to get a degree. It's worth asking about the likelihood of getting accommodation as a Clearing student and other similar questions. Overall, don't abandon practicalities under the stress or you will create a lot more in the coming weeks.
4) Going through Clearing, despite having a firm or insurance choice
This is still possible, however, on acceptance, you essentially get locked into going to that institution. In order to be able to use Clearing, you will need to phone the university's admissions team and be released. It is vital you phone up alternative universities informally first to get a verbal confirmation they will accept you. If you fail to do this and get released from your original choice, you could end up uni-less.
Adjustment is a relatively unknown option for when your exam performance was better than anticipated. Through Adjustment, you still keep hold of your original unconditional offer until you confirm another, however, all the same risks concerning accommodation, bursaries, and so on as a Clearing student apply, so think carefully. Just because a university is a couple of ranks higher in the league tables and you got the extra A-grade to go there, doesn't mean you necessarily should.
Register for free to continue reading
Registration is a free and easy way to support our truly independent journalism
By registering, you will also enjoy limited access to Premium articles, exclusive newsletters, commenting, and virtual events with our leading journalists
Already have an account? sign in
Register for free to continue reading
Registration is a free and easy way to support our truly independent journalism
By registering, you will also enjoy limited access to Premium articles, exclusive newsletters, commenting, and virtual events with our leading journalists
Already have an account? sign in
Join our new commenting forum
Join thought-provoking conversations, follow other Independent readers and see their replies