Work, rest or play after A-levels? There's a world of opportunity awaiting you
There are more options than ever for post A-level students. Jessica Moore says it's time to plan thoughtfully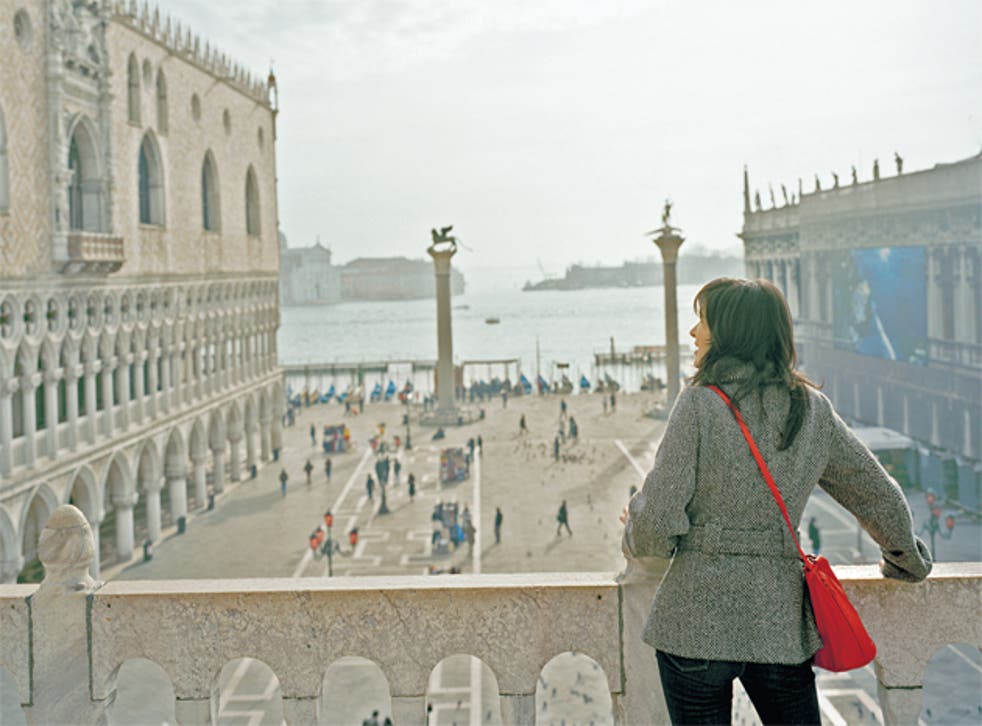 The day you collect your A-level results is one you'll always remember. It's a seminal moment that will lead to new opportunities and experiences. The first thing people will ask you is: what next? For some, it's an easy answer. You've got your offer to go to university, you've arranged your gap year, you've got an exciting new job lined up - your plans have come together. For others, it isn't quite so clear-cut.
If you don't know what's on the horizon, now is the time to take stock and make careful plans. Even if your exam results were as good as you'd hoped, there are a lot of options to consider.
Perhaps the most obvious of these is university. It's competitive. It's hard work. But, according to data from the Office for National Statistics, graduates have earned £12,000 a year more on average over the past decade than those without a degree. What's more, the cost of a degree is currently a bargain, with annual fees of £3,375 for courses starting this summer compared with an average of £7,500 a year for university courses starting in 2012.
Clearing could be your route in. This service is run by Ucas until late September. In a nutshell, it matches course vacancies with suitable students. If you have already applied to go to university this year, you can automatically enter Clearing. If you haven't, apply online now at ucas.com, but don't list any course options. You will then be able to get a unique Clearing number, check course vacancies, and ultimately accept an offer, all online. Think carefully about the types of courses that might suit you, and prepare to make some big decisions in a short space of time. When you see a suitable vacancy in the listings, contact the university to see if they'd like to offer you a place. All being well, you'll find the perfect course – but consider practicalities too. You'll need to arrange your accommodation and student finance, and you'll need to commit to three or more years of study.
Another option is to go private. BPP offers business and law degrees at 14 UK study centres, while the University of Buckingham offers a range of undergraduate programmes. Fees are high. Buckingham charges £9,400 a year for most undergraduate courses starting in September 2011. In 2012, those fees will rise to £11,250 – but undergraduate programmes are crammed into two years of intensive study, so the overall cost will be less than many state institutions, which at that time will be able to charge up to £9,000 a year.
Adventurous types can consider studying abroad. You'll need to put in some research and weigh up your |options carefully, but international |experience impresses employers, and there is much to be learnt from spending time at a foreign university. Making this option more attractive is that an increasing number of reputable institutions throughout Europe and beyond are offering courses taught entirely in English. These can be cheaper than studying in the UK, too. In parts of Europe, such as Denmark and Finland, university education is free to EU residents. In other areas, the costs are significantly lower than in the UK.
The Netherlands are a popular choice, with fees of £1,421 a year. At astarfuture.co.uk you can find the cost of tuition fees and average living expenses for a number of popular study destinations, as well as how to apply and what courses are available. Bursaries and scholarships may also be on offer. Contact institutions that interest you to see what they have. Check the dates too, as some offer the option of starting in January, which will give you more time to prepare.
Degrees aren't the only option for those who want to continue studying. Vocational programmes combine classroom study with work experience. BTECs, HNCs and HNDs as well as OCR Nationals offer a mix of theory and practice. These courses can be a bridge to university, if you decide that's the route you'd like to take, but they also equip you with skills you can take straight into a job. With an apprenticeship (apprenticeships.org.uk), you can also earn while you learn.
A tried and tested post A-level option is the gap year. Organisations offer opportunities to volunteer in the UK and overseas, participating in teaching, conservation, construction and other projects. There are also many academic gap programmes. You can study art history in Italy ( arthistoryabroad.com), learn a language in its native environment ( cesalanguages.com) , or spend a year in the UK studying drama ( yearoutdrama.com). Meanwhile, Year in Industry ( yini.org.uk) offers UK work placements - primarily in engineering, science, IT, business and marketing. All of these experiences, not to mention the skills developed in planning and researching them and, if necessary, in raising money to pay for them, "will help you at university, and improve your employability", says Richard Oliver, chief executive of the Year Out Group ( yearoutgroup.org). They also allow you some time to really think about your plans for the future.
Then there's the oldest option in the book: work. It's entirely possible for applicants with A-levels to learn on the job and progress to senior levels. Experience and commitment can be every bit as important to an employer as letters after your name. In some professions, such as accountancy, there may even be opportunities to become a trainee, earning a wage and being mentored through your development.
Whatever route you decide to take, make the decision carefully. Seek advice, weigh up the pros and cons, and think about your interests and skills. Make sure you remember the summer of 2011 for all the right reasons.
Join our new commenting forum
Join thought-provoking conversations, follow other Independent readers and see their replies